Saint-Tropez is one of the French Riviera's most popular coastal towns, and it's just a short drive from Cannes and Nice. The area is known for its vibrant atmosphere, in-demand beaches and buzzing nightlife, as well as high fashion and gourmet food. Aside from being one of Europe's most sought-after summer towns, Saint-Tropez also has a range of property types. There are villas right near the centre of town, as well as private apartments and houses in more serene settings. Many homes here are turnkey properties, too, so you won't have to do any work before you (or those you rent to) can move in.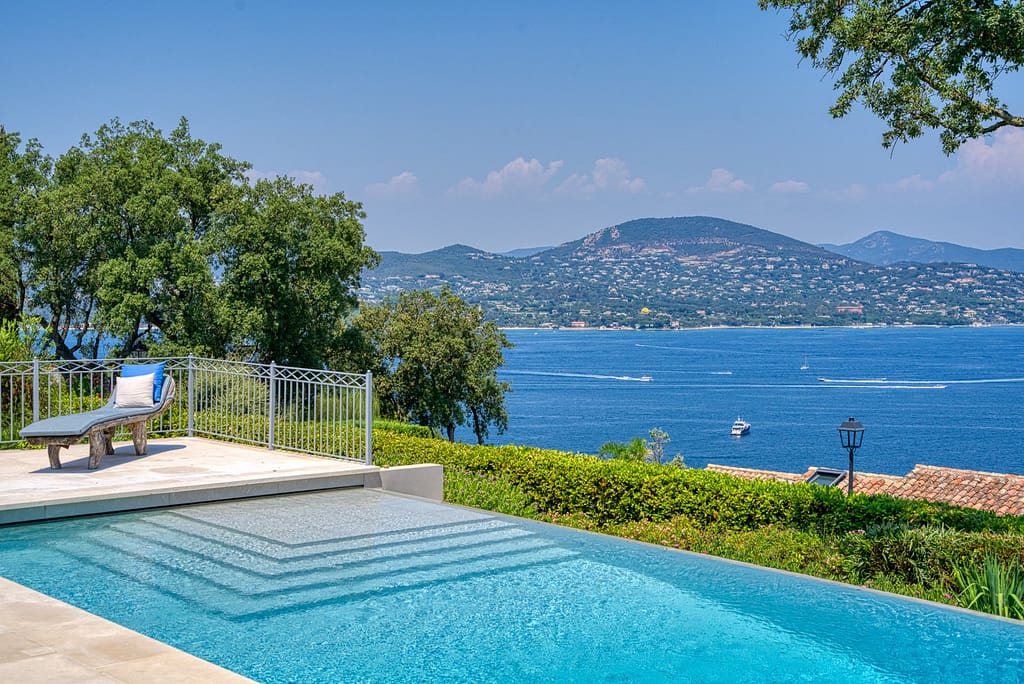 Despite its vibrant atmosphere, Saint-Tropez can also be an excellent place for families that love summertime fun. There are child-friendly beaches alongside playgrounds, as well as plenty of eateries to stop for snacks. You don't have to be a beach person to love it here, either. Aside from swimming and sunbathing, you can lunch at a cafe by the yacht-filled harbour, shop for antiques at open-air markets and dine on Provencal dishes at glamorous restaurants. 
Here, we've put together a selection of a few luxury homes currently for sale in Saint-Tropez.
Florentine-style village with a unique central patio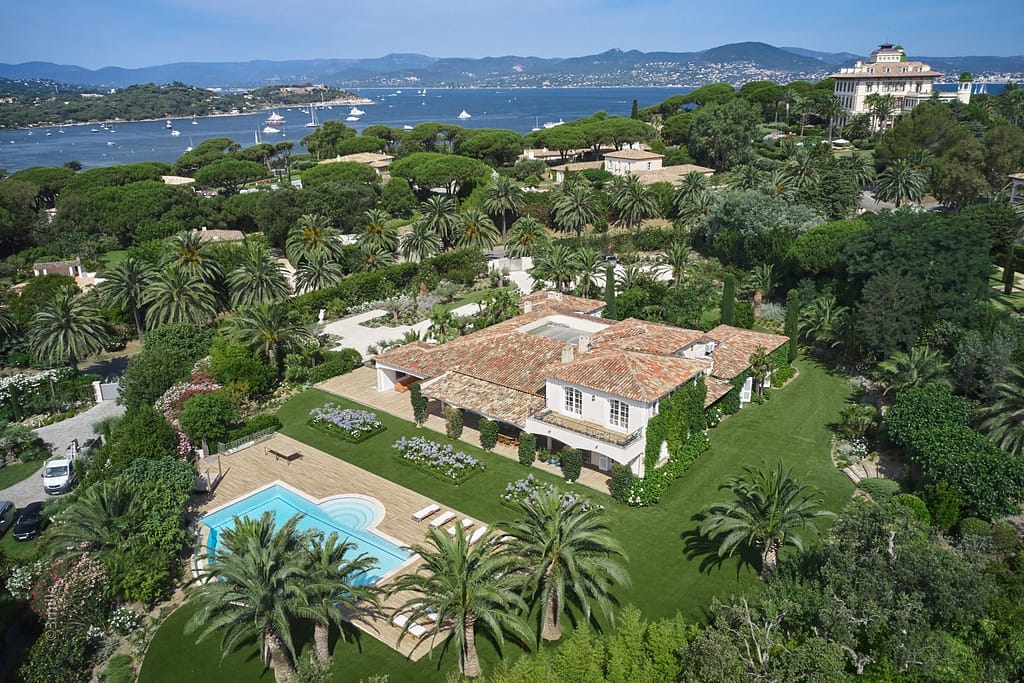 This seven-bedroom villa will make you gasp with delight. The main living space has an enclosed patio in the centre, visible through floor-to-ceiling windows and ready to be converted into a winter lounge for the season. Set in the private domain of Les Parcs de Saint-Tropez, this Florentine-style property has a ton of character and features a cinema room, fitness area and 17-meter infinity pool. There are two caretaker studios as well.
Provencal home in a Mediterranean setting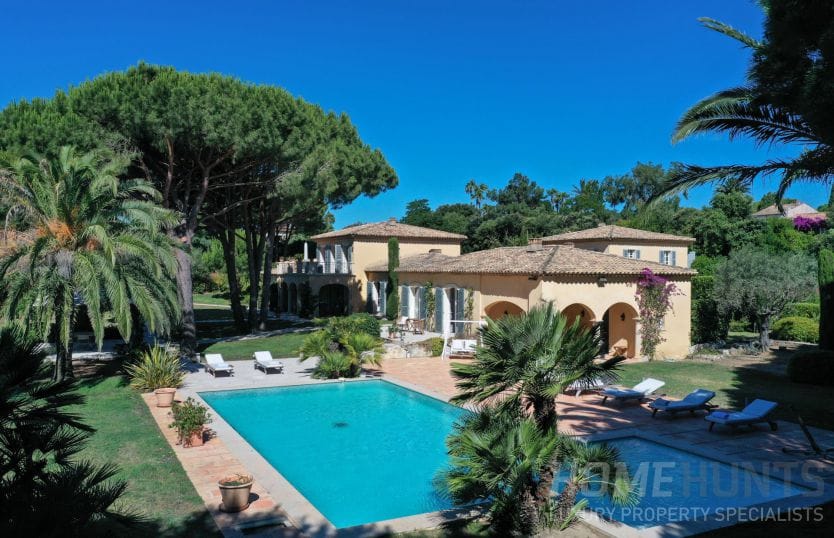 This Provencal villa is set on a large plot in Saint-Tropez that's naturally adorned with century-old umbrella pine trees. There are en-suite bedrooms as well as bedrooms with private access, making this an excellent home to host guests. There's also an independent   office and a double garage.
Exceptional waterfront home with private beach access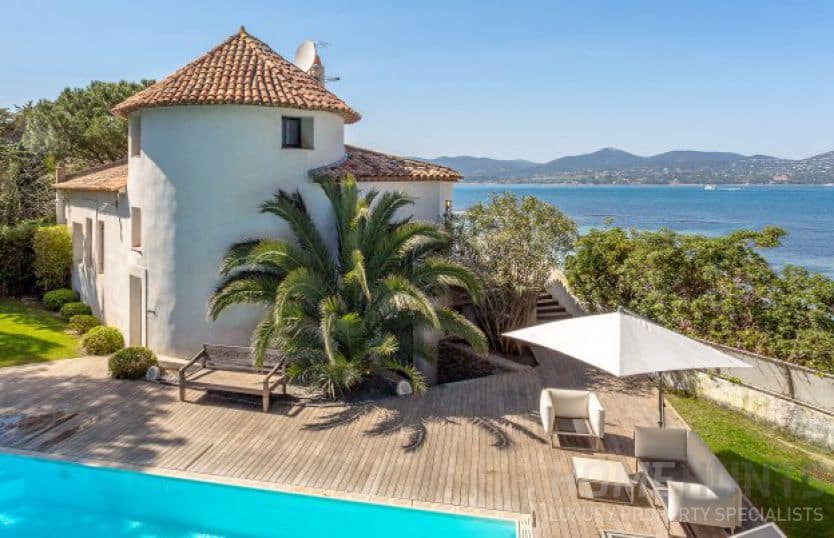 This authentic old mill has been beautifully restored into the five-bedroom luxury home it is today. Modern, sleek interiors complement the scenery right outside the windows, and a terrace overlooks the beach. To say you have a "view" of the sea under-sells this waterfront property – the Mediterranean is essentially your backyard. Fortunately, you'll have private beach access for when you'd like to stroll down to the water instead of relaxing in your private pool area. In just a few minutes, you can walk to the village, too.
Brilliant villa overlooking the Saint-Tropez bay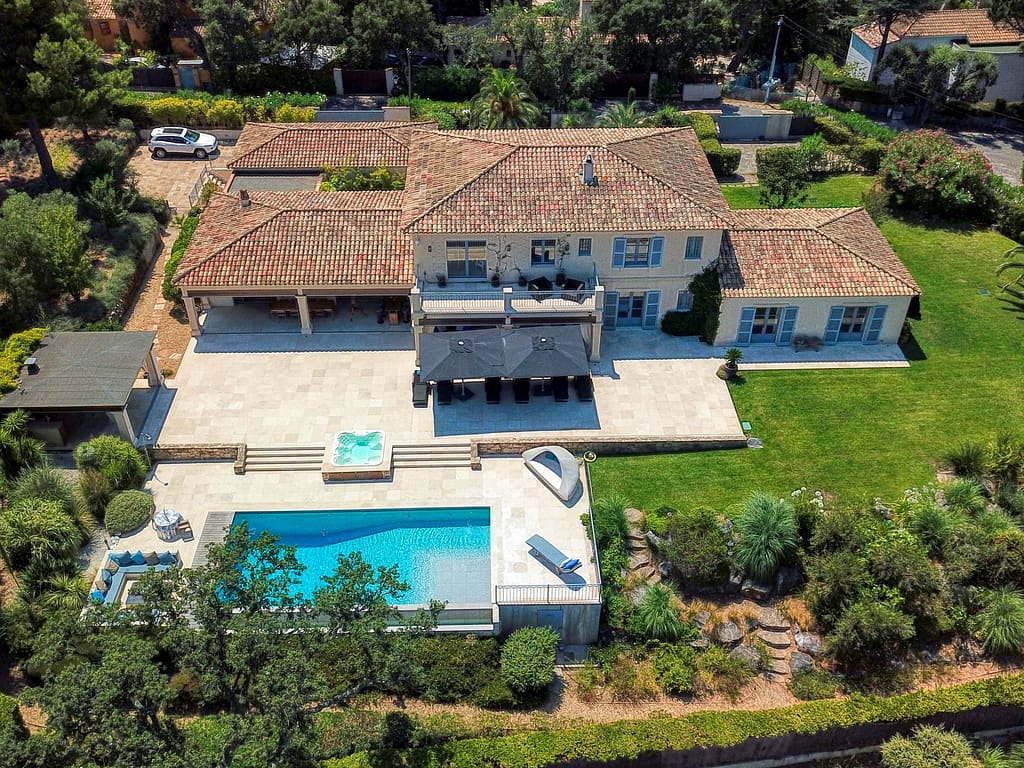 This seven-bedroom villa in Saint-Tropez is so stunning that your only difficulty will be whether to spend your day inside the bright, light living space or outside in your many open-air "rooms." Indoor features include en-suite bedrooms, a fireplace in the reception room, a master bedroom with a private dressing room, and a basement with a cinema, fitness room and wine cellar. Outdoors, there's a pool and poolhouse, Jacuzzi, lounge areas and a covered patio for dining. Facing the bay of Saint-Tropez and panoramic sea views, this home was built on a landscaped garden. The property also includes a caretaker's apartment and an enclosed, three-car garage.
Saint-Tropez villa with luxury features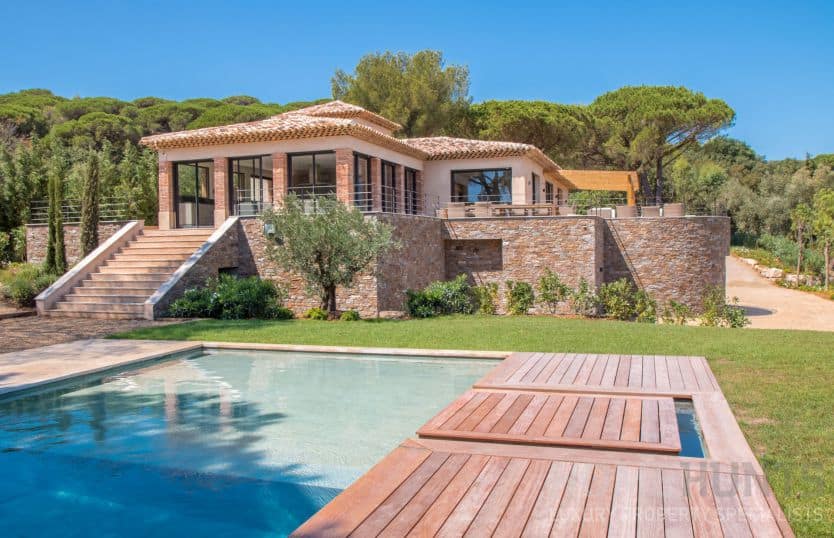 Though this luxury villa is just 500 metres from the beach, it's very private, and the landscaped grounds surrounded by vines add to that tucked-away feel. The home has five bedroom suites, terraces, a wine cellar, home automation and a security system. There's also a private, heated swimming pool in the garden area, plus a pool house and pétanque court. Moreover, you can park all of your vehicles with no trouble, as there's a carport and garage, not to mention a helipad. Note that this home has the option of being purchased fully furnished.
HOMEHUNTS property consultants will handpick the perfect Saint-Tropez property for you based on your specific criteria. Browse more from our selection of luxury Saint-Tropez homes or speak directly to one of our consultants by calling +33 (0)970 44 66 43.