THE LUXURY PROPERTY SEARCH SPECIALISTS

AWARD-WINNING BUYER'S AGENTS, WE SEARCH THE ENTIRE MARKET FOR YOU
Showcasing 3331 Properties
FRANCE – MONACO – SPAIN – SWITZERLAND
LUXURY PROPERTY FOR SALE IN CANNES
Are you looking for a luxury property for sale in Cannes, France?
Buying property in Cannes is about more than investing in a home – you're investing in a lifestyle, too. That jet-setter's way of life means grand homes that appeal to the wealthiest buyers, high-profile events and spectacular scenery.
Cannes has so much to offer, from a Mediterranean climate offering near-perfect weather year-round to a picturesque coastline with private beaches, gourmet restaurants and first-rate shops. Plus, when the season turns from summer to autumn, Cannes doesn't turn into a ghost town, as some other French towns do during the off-season. Instead, it stays vibrant with plenty to keep you busy.
About the City of Cannes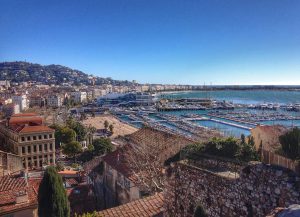 Cannes is a resort city in the French Riviera, set in southeastern France's Alpes-Maritimes department in the Provence-Alpes-Cotes d'Azur region. It's most famous for the Cannes Film Festival, which is hosted at the Palais des Festivals each year. Since Cannes is so well-known internationally, people from all over the world buy property here, including British expats. With its high cost of living, the resort attracts wealthy buyers looking for a holiday home or to move permanently.
The Nice Cote d'Azur airport is only 45 minutes away by car, and you can arrange for a helicopter transfer if you'd like to arrive even sooner. If you're flying in by private jet, there's an airport about 20 kilometres closer to Cannes. Another option is the TGV, which runs from Paris to Cannes for a five-hour trip.
The History and Culture of Cannes
Once a town focused mainly on agriculture and fishing, Cannes shifted to one of class, elegance and wealth thanks in part to the luxury villas that were built. The area's reputation as a resort, dates back to 1834 when Lord Brougham stayed in the village when he was barred from entering nearby Nice due to a quarantine. Later, he built a villa in Cannes and came back every winter for over 30 years.
Today, Cannes is known for its fashionable, affluent appeal. There are exquisite homes with unbeatable views of the Mediterranean, glamorous hotels along the beachfront Promenade de la Croisette, exclusive casinos and clubs, and superyachts bobbing in the harbour.
Popular Types of Property in Cannes
There are several luxury apartments for sale in Cannes, and if you'd like more space all to yourself, you can go a bit further from the city centre to find beautiful villas. Property for sale in Cannes is often move-in ready, which means you don't have to set aside a budget or time for renovations and repairs. Most homes here have a breathtaking sea view, along with luxury features. You'll find sleek embellishments, sunbathed terraces, spacious pool areas with summer kitchens and high-tech comfort amenities.
Where Are the Best Areas to Live in Cannes?
Le Suquet, the oldest (and most charming) part of Cannes, has cobbled streets and family-owned restaurants. Luxury apartments in this area boast the finest views you'll find.
In the city centre is trendy Rue d'Antibes, with plenty of designer shopping, not to mention apartments that put you in the heart of the Cannes A-list lifestyle.
For a quieter, more residential experience, consider a home in Palm Beach. The area has waterfront properties, and while you'll be in a serene setting, you can still take a stroll to the city centre whenever you like.
If you're after the utmost privacy, a villa in the hills of Super Cannes is a prime choice. Your countryside home with look out over the Bay of Cannes.
Lastly, La Californie is considered France's version of Beverly Hills. You'll find hillside homes of the highest quality here, surrounded by expertly landscaped greenery.
How Do I Move to Cannes?
While Cannes is a beloved adopted home for expats, the buying process is strictly regulated, and it can be confusing to find your way through it for the first time. Here's a brief overview of what to expect once you've found a property you love:
First you need to make an offer in writing. This will be presented to the owner, who will then respond.
You will then need to sign the Compromis de Vente, a legal document that states the details of the property and sale. (Note that this is not the deed and does not make the sale official at this time.)
There is then a 10-day cooling-off period. During this time, you can pull out of the purchase without penalty.
You will then need to pay the deposit, which is usually 5% to 10% of the purchase price. You can do this during the cooling-off period, and you won't lose the deposit if you change your mind during that time.
The conveyancing process will take about 10 to 12 weeks, and it will be conducted by the notaire. This is when various aspects of the property are inspected and associated documents are prepared.
You will need to make the final payment and sign the deed of sale, called the Acte de Vente.
Finally, you can sit back and enjoy your new home in Cannes!
It's best to have an estate agent on your side who can explain each part of the process from the very beginning. Also, if you're not fluent in French, it's smart to hire your own translator who can explain what you're signing and agreeing to.
HOMEHUNTS property agents are able to select beautiful, luxury Cannes property based on your specific search criteria. Use the search bar located above to browse our selection of luxury homes. You can also speak directly to one of our consultants by calling +33 (0)970 44 66 43.
Popular Locations in the French Riviera: Antibes, Cannes, Grasse, Grimaud & Port Grimaud, Menton & Cap Martin, Mougins, Nice, St Jean Cap Ferrat, St. Paul, St Maxime, St Raphael & Frejus, St Tropez, Valbonne and Villefranche Sur Mer