Buying a home in France can be an exciting prospect. A brand new lifestyle is just around the corner…once you get through the paperwork and home buying process. One thing that most people are unprepared for is how much the legal process of buying a home in France differs from that of their own country.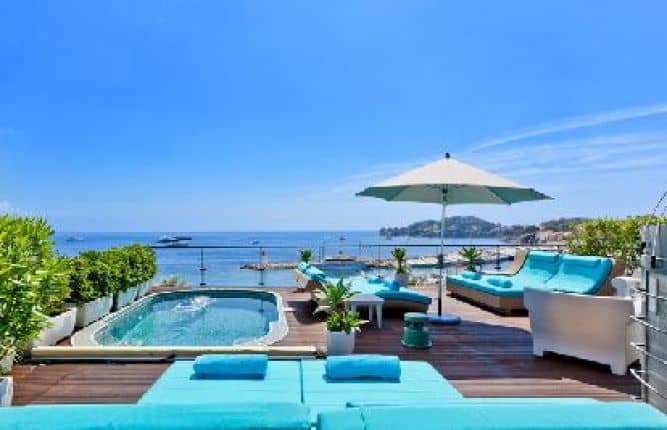 Taking a holiday in France is quite a bit different from moving there and being a full-time resident. When you're on holiday, you can indulge in the food and wine, learn about the culture during relaxing afternoons, treat yourself to designer shopping trips, soak up the sun on the Mediterranean. All things considered, it's no wonder why France is the world's most-visited country.
When you want to turn your getaway into a permanent way of life, though, you have to take several steps to get there. Deciding where to live and what type of home to buy is just the beginning. This isn't an easy decision, but with so many options, you're bound to find the perfect one. From apartments in the centre of Paris to vineyard properties in Bordeaux, private luxury villas in the French Riviera and ski chalets in The Alps, there's definitely the right property for every buyer.
Before you get swept up in the daydream of owning an idyllic home in France (a dream that's even more tempting when the value of the Euro is in your favor), it's important to know what you don't know.
1. Budgeting for Conveyancing Fees
In addition to the price of the property and agency fees, you'll need to factor in conveyancing fees. Notaires often hear that they charge too much, but they're not technically the ones to blame – the law is. Ultimately, their fees are set in stone and though you'll be paying them between 7 and 8 percent, they won't see even most of that money. The notaire is part of the home buying process to protect the state's interest; they don't work for the buyer or the seller, as many people mistakenly think. If you need advice about purchasing property in France or you want to troubleshoot any problems before the deal goes through, you'll need a lawyer who practices in France as well as your home country.
2. Financing Your Home the Smart Way
There are two things you want to avoid when purchasing property in France: using an offshore company and paying for the home in cash. If you use an offshore company, you could get taxed up to 3% of the list price every year. If you pay for your home with cash, your money won't work for you as hard as it could. When interest rates on French property are low, it's better to put down 20% of the list price and use the leftover money to invest in something that will earn you money, like a promising business venture.
3. The Compromis de Vente and the Acte de Vente
The compromis de vente is the preliminary sales agreement, which says you're going to purchase the property. You should never sign this document until a thorough search has been done to assess the state of the property. Once you've signed the compromis de vente, it will take 12 weeks before the acte de vente is prepared. You won't need to fly back to France to sign this – you can sign it from your home country.
4. Take Your Time Before Making a Final Decision
Talk to your property agent about your must-haves and can't-haves lists. Your lawyer will help when it comes to phrasing your list of conditions so you'll get exactly what you want. France allows for a 10-day grace period after signing the compromis de vente that you should definitely take advantage of. During that important 10 days, you can change your mind and still get your deposit back. This is the time period when you'll do things like double-check the property and surrounding area; speak with an architect and the town hall about renovations; and look at your budget one more time to make sure you can afford everything.
For more information about buying a home in France contact HomeHunts, the award-winning property consultants who will handpick a selection of luxury properties based on your specific criteria. Browse more from our selection of vineyards or speak directly to one of our consultants by calling +33 (0)970 44 66 43.