The southeastern part of France is home to Provence, which stretches from the Rhone river to the Italian border. Its proximity to the sea allows for the lovely Mediterranean climate, with plenty of sunshine, mild winters, and more than enough time each year to bask in the warm sun.
If you can't resist lavender fields, medieval villages, regional food and wine, and cultural events, consider looking for a home to buy in Provence. We have a selection of seaside homes to peruse, as well as ones set in the country for the utmost privacy.
1. Provence Villa To Buy In Fontvieille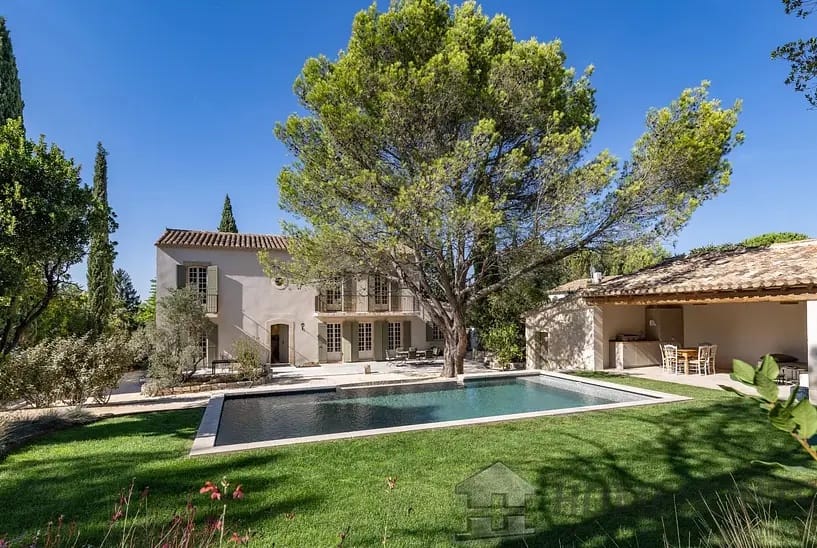 This Fontvieille villa in Provence has a covered outdoor area for al fresco dining and entertaining, which overlooks the glistening pool. Indoors, a neutral color scheme allows for personal styling, and the black-and-white floors add character. The home's numerous windows let in natural sunlight year-round, and there's also a garden on the property, as well as a plant room, ideal for anyone with a green thumb.
The two-floor home includes a fireplace, game room, reading corner, and relaxation area. Outdoors, the pool has a roller shutter, and there's also a pool house.
2. Bastide on the Market in Oppedette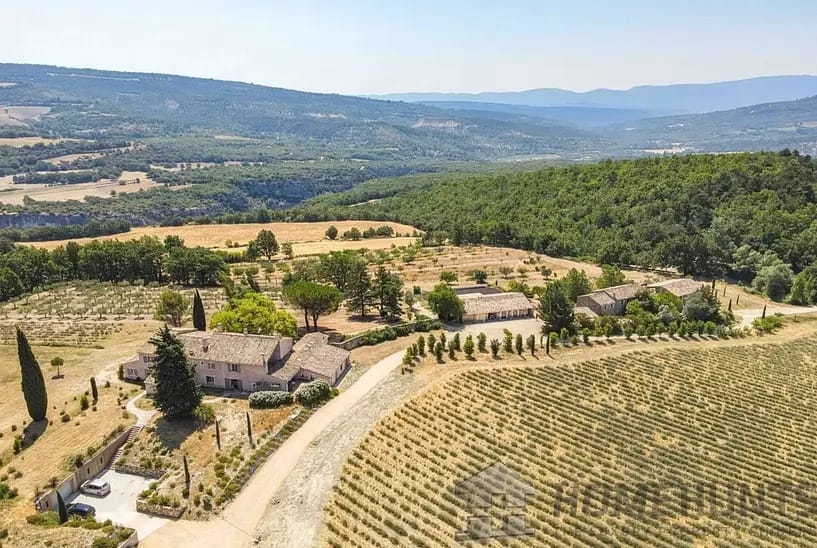 Are you looking for an estate that is full of character? This Oppedette bastide is set on a 200-hectare organic farm, which offers plenty of privacy whether you spend most of your time indoors or outside. You'll have your own hamlet, complete with the primary house, various outbuildings, and areas specifically for rest and relaxation.
Wellness facilities include a hammam, heated indoor pool, and massage room. There's also a pavilion with a kitchen that can be used as event space.
Surrounded by the Luberon region of Provence, you'll be near a gorgeous assortment of landscapes, from wildflower fields to vineyards and cliffs.
3. Le Lavandou Waterfront House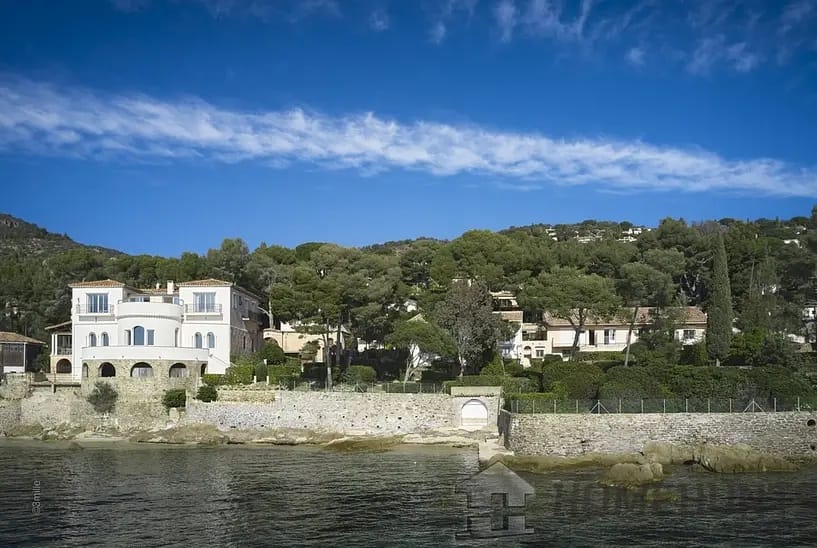 This stone house in Le Lavandou isn't just set on the waterfront — it also has direct access to the sea, and the property includes a boat garage. Even from inside your home, you'll be able to take in panoramic views of the Mediterranean Sea and the Golden Isles.
The property includes a main house with five suites and an independent apartment; a guest house; an outbuilding with four studios; a garage; and additional parking spaces. There's also the potential to add a swimming pool to the property.
In addition to calling this home your permanent residence, there's the possibility of creating a luxury guest house for visitors.
4. Tanneron House To Buy in Provence
Just 15 kilometres from Cannes is this stunning home in Tanneron, set at the top of a hill and boasting panoramic views over the Bay of Cannes and the Lérins Islands. The property is comprised of a main villa and a separate caretaker's house. The hectare of land also includes a heliport, swimming pool, and tennis court.
The main house has two floors, plus a basement that includes bedrooms, bathrooms, and a jacuzzi. Outdoors, there's a pool house with a kitchen, shower and veranda. The veranda's dining and living space has sliding glass doors that open onto the patio and lead to the pool.
5. 18th-Century Home in L'Isle-sur-la-Sorgue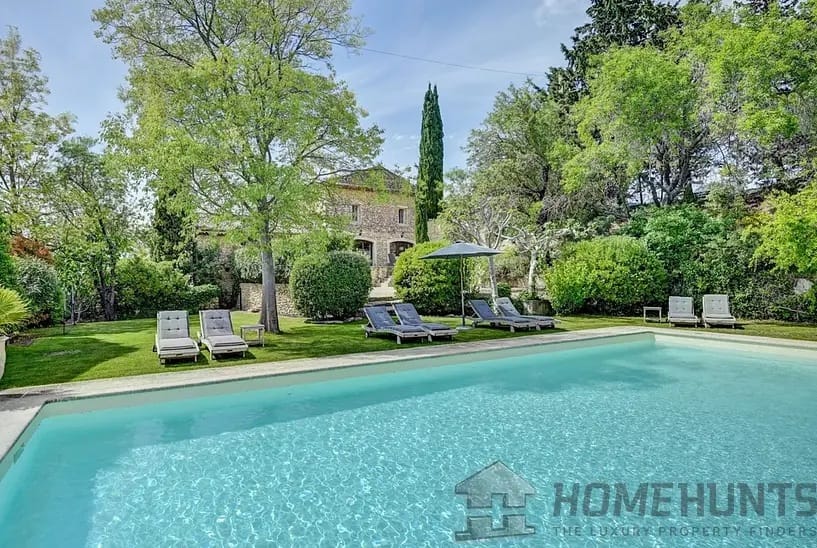 This villa to buy in L'Isle-sur-la-Sorgue has an incredible pool area that can be overlooked from the veranda, and while you're surrounded by nature, you're actually quite close to the village.
With more than 4 hectares of land, this property has green oak trees, olive trees, outbuildings, two pools and pool houses, and even an outdoor yoga area. The property also includes a bowling area, wine cellar, under-floor air conditioning and heating, and an alarm system.
The main house has a terrace, an open living room and kitchen area, four ensuite bedrooms, private shower rooms, and a laundry room.
6. Saint-Cyr-sur-Mer Villa on the Market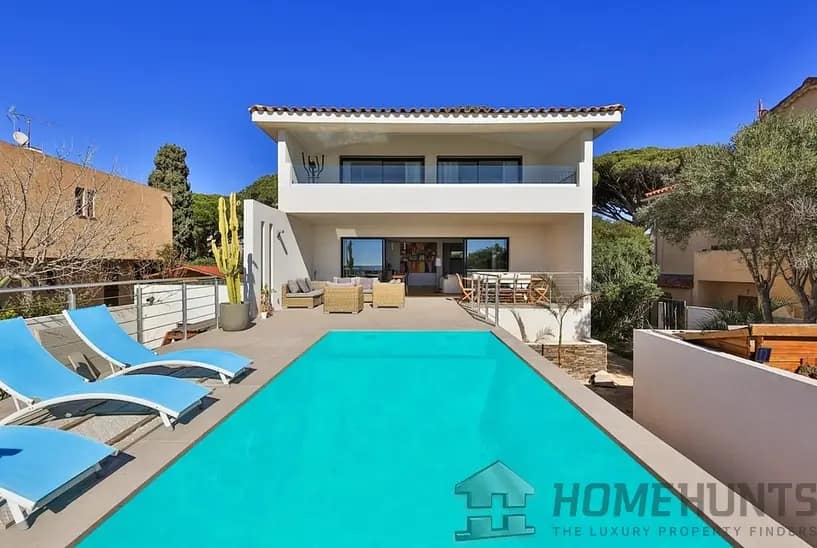 If you're looking for a modern home in Saint-Cyr-sur-Mer that's on the market, this may be the perfect choice. Sleek lines and contemporary fixtures give this villa in Provence a fresh, chic look that's different from more traditional homes in the area.
The seaside setting allows for private access to Les Lecques beach, and the living room looks out on both the Med and the property's pool. The dining room and kitchen also open up to the terrace and pool area.
The villa's upper level has terraces and four ensuite bedrooms, and the home's lift provides easy access to all floors.
HOMEHUNTS property agents are able to select the finest, luxury Provence property based on your specific search criteria. Search our site and browse our selection of luxury homes. You can also speak directly to one of our property consultants by calling +33 (0)970 44 66 43.