Living in Provence
Provence is a place that has it all. Picture-perfect villages and coastal treasures. Fields of lavender, poppies and sunflowers. Vineyards with mountains towering in the background. Steep hills covered with eucalyptus, pine trees and wild herbs. Landscapes so striking and colorful you'll quickly understand how they inspired Cézanne and Van Gogh. Mouthwatering dishes made with homegrown olives, mushrooms and truffles.
It is no wonder Provence attracts people from all over the world, all looking for a different way of life, either permanently or as an occasional getaway home throughout the year.
Where is Provence?
Located in southeastern France, along the Mediterranean Sea and the border of Italy, is the Provence-Alpes-Cote d'Azur region. The southern part of the region includes the French Riviera, where you'll find resort towns like Cannes and Saint-Tropez. While it's technically divided into six different departments (Bouches-du-Rhone, Var, Alpes-Maritimes, Vaucluse, Alpes-de-Haute-Provence, and Hautes-Alpes), most people consider Provence to take in a smaller area, one that doesn't include the Hautes Alpes, part of Vaucluse and a small part of Alpes-Maritimes. Regardless of what you do and don't consider to be Provence, though, most will agree that the Luberon region is at its heart.
The Climate
Provence is a wide-branching region, offering variation in climate and weather based on your specific location.
On average, the temperature stays between 12 degrees Celsius (54 degrees Fahrenheit) and 28.2 degrees Celsius (83 degrees Fahrenheit) from February to August.
Summers are dry while winters are cool and wet. Though snow is not a common occurrence during the winter, temperatures can reach freezing, especially in the Avignon area.
May, June and September are possibly the best months for visiting Provence. You'll meet the hottest weather in June and July, but it cools down to a lovely temperature in September. The fall sees more rain than the spring.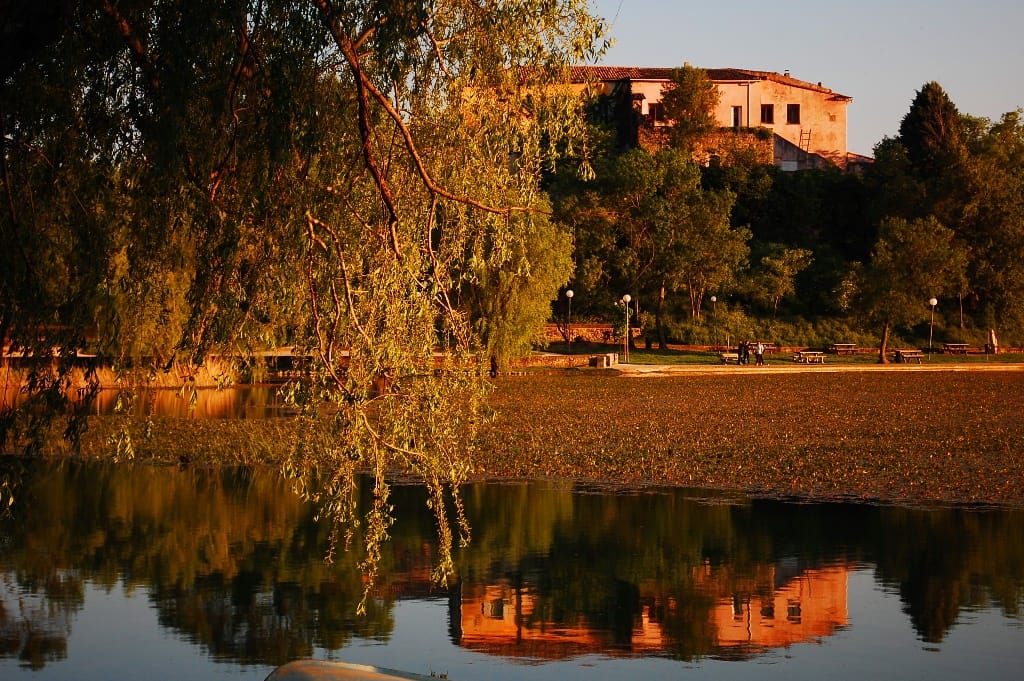 The Lifestyle
Just about everyone who visits Provence falls in love with it. The locals are incredibly friendly, the summertime weather is spectacular, and the wine – which is quickly growing in popularity – is delicious. There's plenty to do here, too, especially if you're in a bustling coastal town of the French Riviera. If you're more removed, though, your idea of perfect entertainment may be to gaze at the landscape while sipping a glass of wine on your porch.
Your days will move a bit more slowly here, even in the busy Cote d'Azur where the focus is on luxury and the good life. Provence's towns and villages have plenty of attractions, from visiting ruins and other historical sites to attending festivals and events, many of which focus on local specialties (Cherry Festival, Feast of the Vineyard). Time-honored traditions and a rich arts influence round out the fairytale lifestyle.
Getting There
Avignon Provence Airport, Marseille Provence Airport and Nice Côte d'Azur International Airport have direct flights to the United Kingdom and can also connect with Paris' airports. If you prefer to travel by train, the high-speed TGV can take you to one of its six Provence stations.
Popular Locations to Live in Provence
Aix-en-Provence
Aix-en-Provence is one of Provence's most attractive cities, brimming with interesting old quarters, Roman remains and stylish boulevards. This is where artist Paul Cezanne was born and lived, and today it's a university town, attracting students from all over the world. That youthful population can be thanked for the city's lively, vibrant culture and nightlife.
The Luberon
With both lush countryside and soaring mountains, the Luberon is ideal for outdoor adventure seekers who want to spend their days biking, canoeing, hiking or kayaking. There are also plenty of antique shops, galleries and museums here, and local cuisine ranges from the simple to the gourmet. The most popular villages are Gordes, Roussillon, Bonnieux, Lacoste and Ménerbes, but the other, more unknown villages are definitely worth a look, especially if peace and seclusion are your goals.
Marseille
France's oldest city, Marseille, is busy and industrial, less influenced by tourism than other areas of Provence. Serving as the country's primary cruise port, it's no surprise that fish and seafood are served in practically every restaurant (this is also where bouillabaisse was invented). The old port is the true essence of Marseille, where you'll find bars, restaurants and shops, plus fishing boats and yachts.
The Var
The Var is known for interesting medieval villages and gorgeous coastline, as well as climbers who frequent the Massif de Maures. A foodie's dream, there are numerous vineyards and wineries here, plus olive festivals and other exhibitions. The inland area of The Var is the least spoilt, with hills, lakes, olive trees, pine forests, waterfalls and vineyards stretching beyond your view.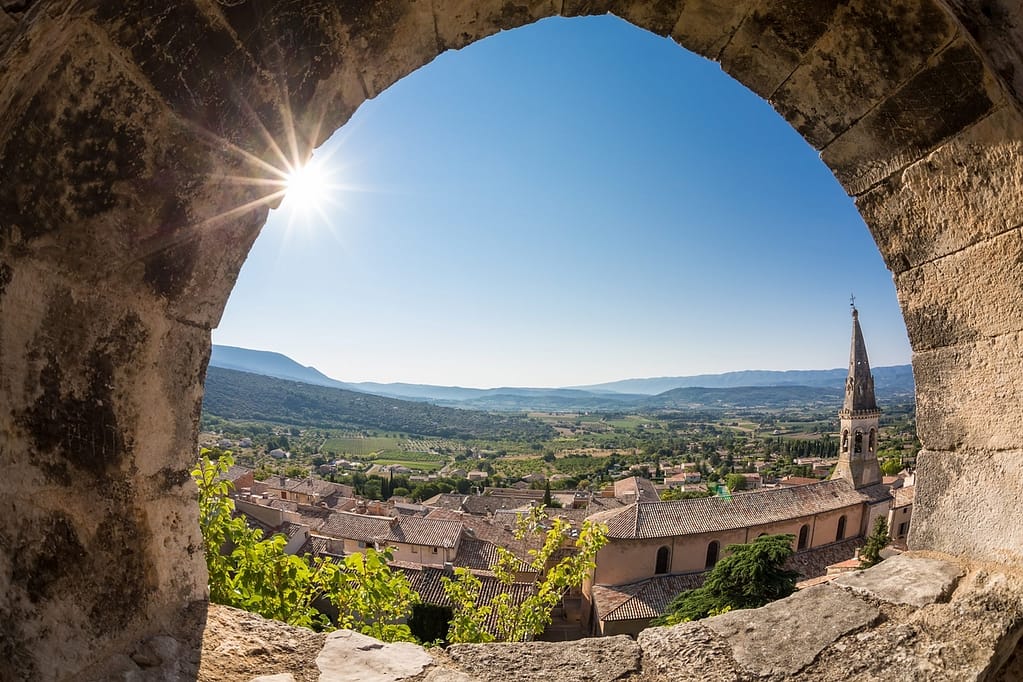 Property Types
Property in Provence ranges from traditional stone houses in the countryside to cozy townhouses in city settings. Even in rural Provence, the property tends to be more elegant than in other rural parts of France. If you're looking for a project property, there are homes here that are in need of refurbishments, assuming you have the time, energy and vision to tackle them.
You can find an intimate pied-à-terre that's either on the coastline or set on property thick with garrigue. There are petite, three-bedroom villas with refreshing pools. Multi-story townhomes are large enough to spread out in but small enough to easily take care of, especially if you're on-the-go a lot. Townhouses often have some of their original features, like ceramic tiles or fireplaces, and take up two or three stories, with each floor housing one large room. There's a lot of character to be found in townhouses, and yours can even include some outdoor space, like a balcony or terrace.
The traditional bastides of Provence were originally built to serve as holiday homes for noble families. These symmetrical stone buildings have two or more stories and large windows, and are usually part of a larger property with several outbuildings. Charming Provencal villas are the area's modern properties, found throughout the South of France. With clean lines and lots of space, villas provide all the modern comforts and conveniences you could want.
The typical stone house, called a mas, is what you likely think of when you picture sun-drenched Provencal homes. These rustic houses vary in size and many have been expanded, making them more unique and less symmetrical than bastides. They've been built to face South, which keeps them protected from the mistral winds.
When looking for property in Provence, consider whether or not you want a pool ¬– many, but not all, properties will come with one. Even if you're close to the beach, it's still useful to have your own pool, since some properties won't have an easy route to the coast. Plus, the beaches in Provence can become overrun with visitors during the summer.
If you're going to rent out your property while you're not there, you need to put extra thought into location. If you're in an urban area, choose a property that's close to the Old Town, popular tourism sites, universities, or commuter-heavy suburbs. If you're buying a home in a more private, rural area, make sure the scenery is picturesque and that you're able to maintain the home and land throughout the year.
How to Relocate to Provence
There's a lot to consider when relocating to Provence, including the area where you'll live, whether or not you have to find a new job, and how to handle the foreign home buying process. Here are three top tips to get you started, providing a good basis to build upon if you're seriously considering a move.
1. Do your research and think about what you truly want from your location.
There are a lot of different areas of Provence to choose from and it's incredibly diverse in its geography. You can be located near a peaceful, sandy beach on a property that leads right to the Mediterranean so you can pursue a passion for water sports like kitesurfing or sailing, or you can be closer to mountain ranges either for the phenomenal view or to spend your weekends hiking.
2. Learn as much of the language as possible before your move then continue practicing until you're fluent.
On top of working and socialising, you'll need a working grasp of the language to find things at the shops, eating out as well as get around using public transport. In general, knowing French will make it easier to assimilate, and locals will appreciate the effort that you make.
3. Join an expat community.
Get involved with other expats who have lived in the area for some time. They can answer your pressing questions about relocation, both before and after your move, and they can connect you with locals they've befriended. There's a big international community in Provence to tap into, which will make you feel less alone, especially during your first few months in a foreign country.
Home Hunts are buyer's agents, we are here to help you to find your dream property in France and guide you through the entire process of living in Provence. If you would like to speak to one of the team to discuss your needs or just to have a chat about the market, you can call us on +33 970 44 66 43 or send us a mail to info@home-hunts.com. If you just want to browse through thousands of beautiful French homes, visit our website at www.home-hunts.com or follow us on Facebook or Instagram.