You've decided it's time: You're ready to own property in France. Buying a home in France is such an exciting venture, and you're ready to get moving as fast as possible. You're already daydreaming about decorating your new home and having guests over to visit.
Remember, though – you have to keep a calm, clear head and ask plenty of questions during the buying process so that you know exactly what you're getting yourself into.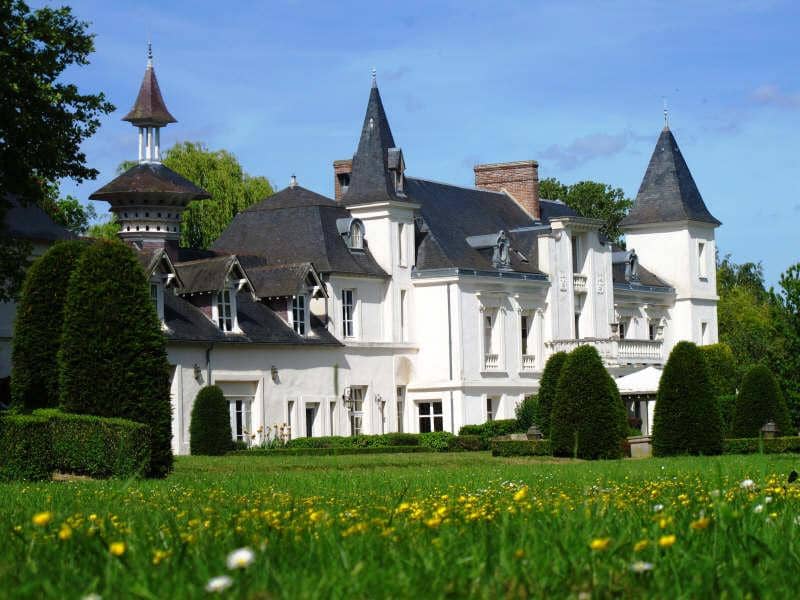 When you're visiting properties and ready to buy one, knowing what questions to ask when buying property in France will help you decide whether a particular property is right for you or not. Here are 18 common questions you should consider.
1. Why is the owner selling the property? The answer to this question will help you understand the owners reasons behind their decision to move.
2. How long has the seller lived in the property? Has it been used as a full-time or part-time home?
3. Has the property been rented out? If so, what type of revenue did the owner earn? Knowing the answers to these questions will give you an idea of how viable a property may be as a property rental business.
4. How long has the property been on the market? Knowing this will indicate how much room there may be to negotiate on the price.
5. Have there been any offers on the property? This will give you an idea if there is any other interest in the property and consequently competition.
6. What does property tax (and any other taxes) cost annually?
7. Are there any furnishings included in the sale? You may also want to ask if there are any fittings and fixtures that are not included? (It's not uncommon for the seller to take something like a light fixture with them, so make sure you know what is and is not included so you can budget accordingly.)
8. When was the last time the roof was replaced or repaired and what's the current condition? Is there any major work that needs to be done? This type of information is likely to be covered in any subsequent surveys that are carried out. However, having an idea before you make an offer will allow you to make a more informed decision about whether you want to proceed or not.
9. What services do I need to know about, like drainage, electricity, gas, drains, water, etc.? Does the property have a septic tank? If so, how old is it?
10. How old is the swimming pool? Are there any issues with it, such as with the pump, tiling or safety barriers? Swimming pool maintenance can be costly if there are any unforeseen problems, so being aware of such issues beforehand is important.
11. Is the property able to receive cable and internet? What are the expected upload and download speeds? (You may need to contact the internet company in order to answer the second question.)
12. Has an alteration or extension for the property been refused in the past? If so, you may want to dig a little deeper and find out what work was refused and why.
13. Where are the property's boundaries and who owns the land next to the property? What is the status of the land? For example, can it be built on, or is it assigned for agricultural use only? These are important questions as boundary disputes can be costly and changes to the surrounding area could affect the property's value in the future.
14. What type of relationship does the seller have with the neighbours? You may also want to ask if there are any past or current claims or disputes between the seller and the neighbours?
15. Are there any large-scale commercial projects planned for the area, such as new roads or wind farms?
16. How close is the property to basic amenities, like markets, medical care, etc.? Also, how near (or far) is the property from the town centre, the beach, restaurants, etc.? If you are looking for somewhere quiet and secluded, then you may want to be located further away from the hustle and bustle of a busy town. Likewise, if you are looking for convenience, a centrally located property will be a much better option.
17. What and where is the best café, restaurant, school, etc.? It's never too early to start getting recommendations.
18. Finally, do I have all the documents I need?
The agents and the notary will give you documents. The documents you'll receive include:
Property title deed
Current tax notices for household, income and property tax
Construction-related work, like an extension or construction permit
Technical diagnostic documents
You'll also have to provide documents to the notary, including:
Your ID
Proof of address
Explanation of your family situation (who lives with you)
Proof of finances to showcase how you'll pay for the property
Final Thoughts About Questions To Ask When Buying Property in France
The process of viewing multiple properties in a single day or during a short trip to France can become overwhelming. When mixed with the excitement of finding your dream home, it is easy to forget to ask some key questions. For this reason, it's advisable to prepare these questions ahead of time and bring them with you. The process of buying a home in France is undoubtedly an exciting (but stressful) experience. To avoid making a purchase you'll regret, you need to gather information and weigh up the pros and cons.
Lastly, amend this list based on your specific buying situation, and skip some of the questions if you already know the answers or feel they don't apply to you. The owners and agents should have most or all of this information, but if some of your questions aren't answered, you can ask at the local town hall, where documents such as building permissions and land surveys are kept.
If you are looking to buy a luxury home abroad, then do not hesitate to contact HOMEHUNTS. Our property agents will select a range of luxury properties for you to view based on your specific search criteria. Whether you want to live in the middle of a busy town or city or somewhere more tranquil, there is a French property that will fit your needs. Search our website and browse our selection of luxury homes. Alternatively, you can also speak directly to one of our property consultants by calling +33 (0)970 44 66 43.