THE LUXURY PROPERTY SEARCH SPECIALISTS

AWARD-WINNING BUYER'S AGENTS, WE SEARCH THE ENTIRE MARKET FOR YOU
Showcasing 3263 Properties
FRANCE – MONACO – SPAIN – SWITZERLAND
LUXURY PROPERTY FOR SALE IN LOT, FRANCE
Are you looking for a property for sale in Lot (Cahors/Figeac), South West France?
For those looking for a luxury property for sale in Lot, in south west France, the department of the Lot offers a step back in time that is hard to resist. Despite its modern tourism economy, the department of Lot can still feel like a step back in time. Local trades like boat-building, porcelain-making and tanning continue to be practiced in the region, and with farming a traditional mainstay, it's also known for its gastronomy.
With both historical and natural appeal, you can spend one day visiting hallmarks of the Middle Ages and the next boating on placid rivers or cycling past vineyards. And with Cahors' distinct wines, you'll be tempted to stop for a taste.
Where is Lot?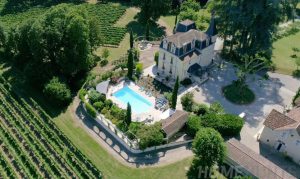 Lot is set in southwest France, in the northwest part of Occitanie. It takes its name from the River Lot, which meanders through the limestone landscape around the capital, Cahors. The department's eastern border is in the foothills of the Massif Central.
Lot is a bit difficult to access if you're traveling from abroad — the closest international airport is Rodez-Aveyron — but that's also what makes it more welcomingly isolated than other areas of France.
Climate changes radically in different parts of Lot, as the area is so large. Figeac, located around the halfway point of the river, experiences warm summers, cold and windy winters, and partial cloud cover year-round.
What Makes Lot Popular With Property Buyers?
With almost 2,000 kilometres of waterways, you'll undoubtedly want to spend time outside here, especially before the winter rolls in. With the River Dordogne to the north and the Lot and Célé rivers to the south, you can take a small boat out or go canoeing or kayaking to pass castles, waterfalls, fortresses and other sights. Lot is also a wine-producing area, and most notable are the dark-red wines of Cahors, made from Malbec gapes. Smaller yields produce Merlot and Tannat as well.
There's plenty of unspoiled natural scenery in Lot, particularly in the Causses du Quercy park, which is in the heart of the department. With upwards of 175,700 hectares, you can experience caves, cliffs, subterranean rivers and valleys. And with more than 1,000 kilometres of paths, you won't run out of space to go hiking, horseback riding or mountain climbing. You'll also want to visit the 14th-century Pont Valentre bridge, which crosses the Lot, or try to spot the witchcraft-inspired plants at Le Jardin de la Sorcière et du Dragon.
Types of Property for Sale in Lot
The Lot covers such a huge area that there isn't any one type of property to buy here. Though it's popular with international buyers, it's less so than its neighbor, Dordogne, making Lot more spacious and tranquil. Second homes are particularly popular in Quercy, which is near the city of Cahors.
Many Quercy villages are part of Les Plus Beaux Villages de France, or The Most Beautiful Villages of France, which makes it obvious why so many people want to holiday here. Though many buildings in Lot date back centuries, they're usually restored with respect to the original architecture and features.
Chateaux with as many as 10 bedrooms boast features like private ponds, orangeries, separate apartments and sprawling swimming pool areas. There are also renovated castles and wine estates for sale, which often include outbuildings, contemporary kitchens and several hectares of land.
If you're interested in commercial property for sale in Lot, you could find a hotel or vacation village with year-round rental opportunities. Upgraded farmhouses are ideal if you have equestrian interests or want a lot of space for gardening. These stone buildings make for charming primary homes, but there's also room to turn yours into a part-time rental property.
How to Buy Property in Lot
The entire process of buying a property for sale in Lot will be made easier with the help of an property agent. You'll have access to homes that aren't listed publicly, as well as firsthand knowledge of both the region you're searching in and the French property buying process.
Once you've found a home you'd like to buy, you'll make an offer in writing, which will be presented to the owner. Upon acceptance of your offer, both you and the seller will sign the initial contract, called the Compromis de Vente. This contract is not yet finalised, but it includes details about the property and the sale.
After signing the contract, you'll wait through a mandatory 10-day cooling-off period. If you change your mind about buying the property during this time, you can pull out of the deal without any penalties. After the 10 days, the conveyancing process begins, which lasts approximately 12 weeks and includes a number of home surveys.
Once you and the property seller have worked out specifics and arrive at a final agreement, the deed (Acte de Vente) will be drawn up. Both parties will sign the deed, and once you've made the final payment, the home will be officially yours.
For more information about this process, we have a complete guide to buying property in France.
​​HOMEHUNTS property agents are able to select beautiful, luxury property for sale in Lot based on your specific search criteria. Whether you want to live in a busy town or city, or somewhere more tranquil, there will be a Lot property that fits your needs. Search our website and browse the selection of luxury homes currently for sale. Alternatively, you can also speak directly to one of our property consultants by calling +33 (0)970 44 66 43.