With its warm Mediterranean beaches and picture-perfect Alpine lodges, year-round outdoor sports and cultural festivities, and the finest cuisine, wine and fashion in the world, living in France is an unsurprising dream for many. If you're not able to relocate full-time, though, you may want to buy a holiday property that you can escape to whenever you find the time.
However, when you're not using your new holiday home, what do you do with it? Many people consider renting it to tourists so that they can make some extra income and make the property pay for itself. In order to do this, keep these tips in mind when you're in the house hunting stage.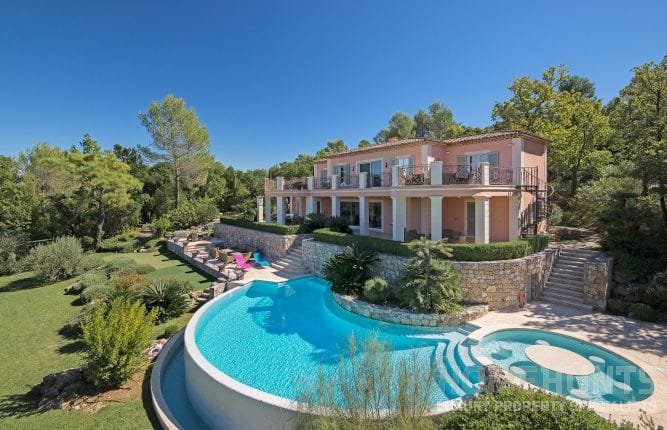 1. Match the location to your rental expectations.
How often you expect to rent out your home will play a role in the location you choose. If you're going to be using the home a lot, then pick the location you want to live in – if you love it enough to be there so often, odds are other people will too, and you'll be able to find renters when needed.
However, if your goal is to rent out your property as much as possible, think of areas that see a heavy influx of tourism year-round. The Riviera, specifically Cannes, is an ideal location because its mild weather makes it a sought-after destination no matter the month. Annecy, in the Alps, is a gorgeous town that's popular during the winter with skiiers and during the summer with lake-goers.
2. Think about your target rental market.
Instead of only thinking about what you want from a holiday home, think about what your renters are going to want, too.
First, think about your target renters. Are you buying property in an area that's going to have a lot of families on holiday, or are there going to be more businesspeople in town for conferences? Will you be close to outdoor activities, like golfing or skiing?
Then, figure out what your renters will want. If you're renting to people on holiday in the South of France, you'll want a property with a pool or direct beach access. If you're renting to people traveling to Paris for business, you'll want to be as close to the centre of the city as possible so that there are plenty of facilities within walking distance. If your renters are going to be carrying sporting equipment in and out, you'll want a home that has a lift.
3. Keep your property in good working order.
Once you've chosen the perfect property for both you and your renters, you'll need to make sure to keep up with maintenance and repairs. After you purchase your property, consider replacing any fixtures and fittings that are older or that aren't very high quality. The more reliable everything is in the first place, the less money you'll have to spend down the road. Even if you're not going to use your home very often, try to stay there for at least one week a year in order to spot anything that has to be fixed or upgraded.
Have your air conditioning, heating, pool filtering and laundry systems serviced annually ¬– they're going to get a lot of use from the renters and nobody's going to care for your home as well as you would. By having a professional check your home regularly, you'll avoid emergencies, like the heating system breaking in the middle of winter. If something like this happens when you have a tenant in your home, not only will you have to pay a premium for the immediate repair, but you may also have to discount the rental price.
4. Work with a property manager.
Since you're not going to be in your home all year long, you'll need to make sure it's in tip-top shape so that you make a good impression on your guests. Not only will this help you score repeat business, but it'll put you in a better position to get glowing online reviews. A property manager will make sure that your home is neat and clean; that everything is functioning as it should; and that someone is there should your renter come up against a problem. Even if you live in the same general area of your holiday home, having a property manager can still be a big help when you're not able to immediately deal with a situation that pops up. Yes, you may like and trust your neighbors, but if you want to be viewed as a professional by your renters, your property needs to reflect that.
Today, France is one of the world's most-visited countries. While there aren't any guarantees when it comes to real estate, purchasing luxury property in France with the intent of renting it out to tourists seems to be a winning plan.