Falling in love with the South of France is easy – a single trip there and you'll be sucked into the magic of the French Riviera. From busy to peaceful towns and contemporary to authentic homes, there's something for everyone here, all under the haze of sun-soaked days and a lust worthy lifestyle. Here are five of the best places to live in the South of France.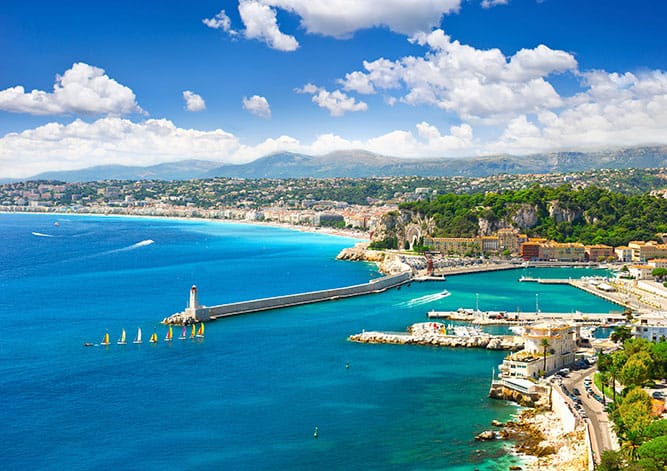 Places to Live in the South of France
1. Aquitaine
Aquitaine is a beautiful part of France with dramatic features like gorges, beautiful mountains and looming cliffs, many of which have chateaux perched upon them. Medieval markets attract both locals and tourists – every day, there are new outdoor shopping opportunities, allowing you to avoid large shopping centres if you prefer a more homegrown experience.
The picturesque, riverside village of Domme has gorgeous views of the Dordogne department and Le Roque Gageac. The Périgord Noir region, located southeast of Dordogne, is one of Aquitaine's most popular areas. The port town of Bordeaux also calls Aquitaine "home," with vineyards everywhere you go, along with a strong art presence.
Bergerac and Sarlat-la-Caneda are both great areas to move to if you want to get involved with a strong expat community, and the golf and country club in Souillac brings in a lot of expats from the UK and Northern Europe.
2. Côte d'Azur
In the Côte d'Azur, the coastline barely misses a day of sun. Filled with a number of glamorous, seaside resorts, the French Riviera is one of the most sophisticated, lovely and affluent parts of the world. You can have the best of both worlds by purchasing property inland, away from the hustle and bustle, while still being close enough to enjoy that faster pace of life when you're in the mood for it.
Antibes has inspired some of the most talented artists to ever live, while Cannes draws in today's Hollywood elite every year. Set on the hilltop, Èze has castle ruins and medieval streets, while Menton is influenced by its close proximity to the Italian border. Monaco may be tiny, but its nightlife is huge, rivaled only by sexy Saint-Tropez. Nice was meant to be explored by bicycle as you go antique shopping, stop at the outdoor markets and roam around the bustling harbor.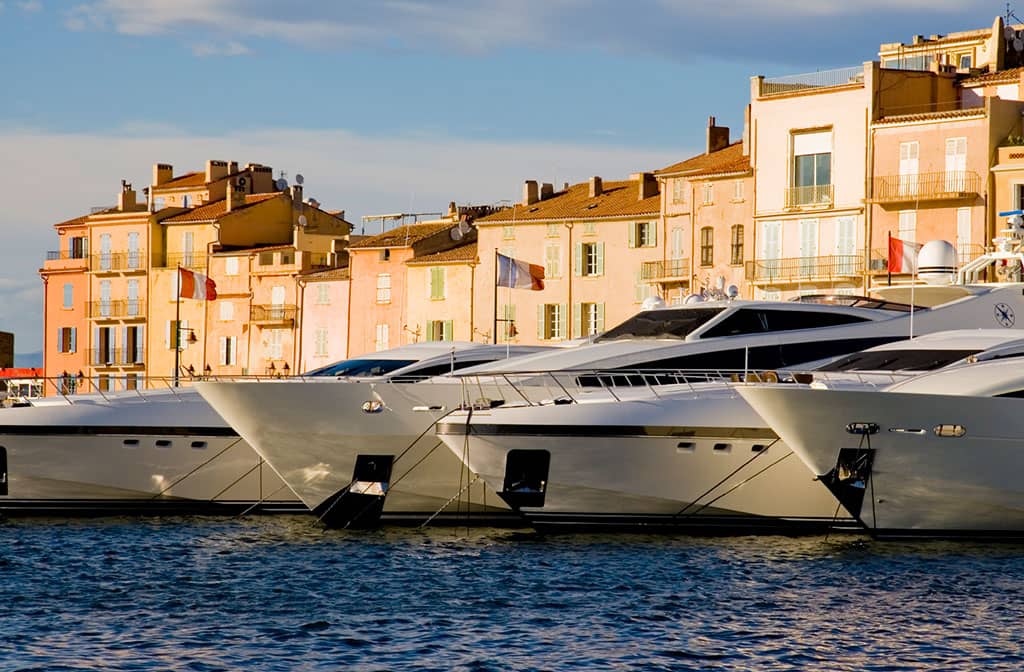 3. Languedoc-Roussillon
The Languedoc-Roussillon region isn't nearly as popular with tourists as other parts of the South of France, making it an excellent location if you prefer a calmer pace. Some of the towns and villages here still have an "undiscovered" feel, allowing you to tuck away without the distraction or buzz of visitors. Narbonne is especially authentic, while Collioure, close to the Spanish border, is notably unhurried.
Languedoc-Roussillon has some of the most diverse scenery in this part of France, with a well-rounded combination of beaches, mountains and vineyards, plus property to match. The climate here is about the same as Provence's, meaning hot summers and mild winters, plus sunshine practically every day of the year. Walk along the wide promenades to take in the well-preserved architecture, which ranges from gothic cathedrals to Roman structures.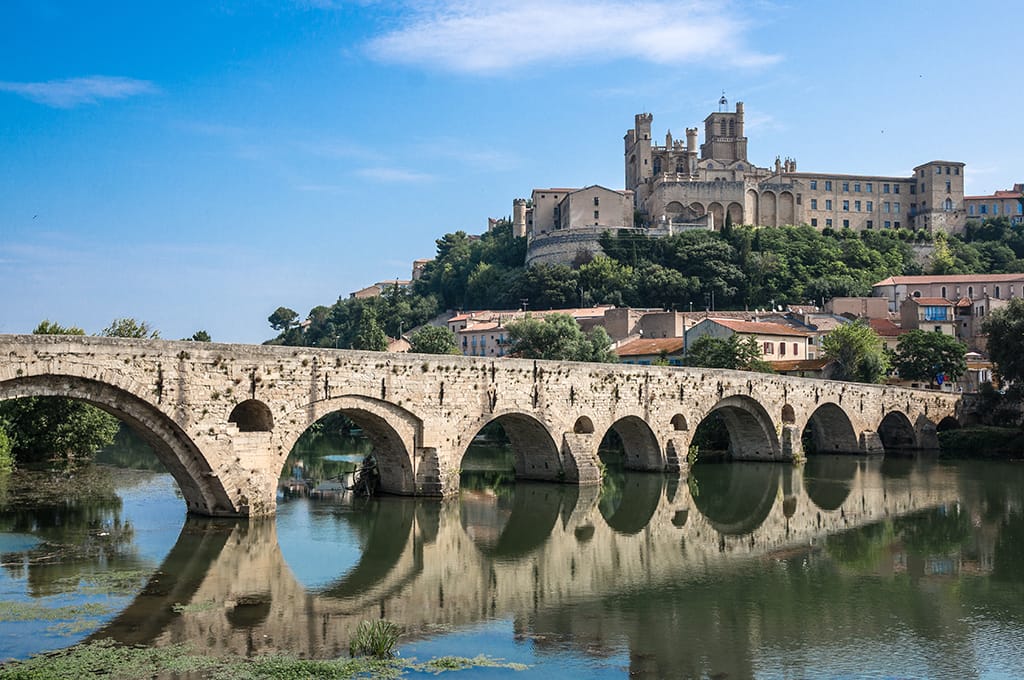 4. Poitou-Charentes
The coastal area of Poitou-Charentes, with its long, sandy beaches, attracts both tourists and yacht enthusiasts. There are several oyster beds here as well, which explains why you'll find oysters on local menus, and the temperature of the area is mild all year long. The city of Poitiers is popular, too, especially with expats. Confolens has another well-known expat community, especially when it comes to Brits who like the rural style of life. Other frequented towns include Chef-Boutonne, Cognac and Jarnac.
In addition to modern and traditional apartments and homes, Poitou-Charentes has an interesting property set. There are all sorts of project properties here, including homes in need of renovation and B&B properties. Since the area is tourist-heavy, travel businesses tend to perform well.
5. Provence
Romantic and iconic Provence, with 300 or more days of sunshine a year, is synonymous with the relaxed lifestyle you crave from the South of France. Surrounded by olive groves; bright, aromatic lavender fields; and vineyards, expats flock to this area. Spend your days exploring the historical sites and interesting ruins, or attend one of the many gourmet festivals held throughout the year.
While the glittering coastal area is arguably the most sought-after, the cities of Fréjus and L'Isle sur la Sorgue also have a lot of opportunity. For a more rural setting, consider Fontvieille or Saint-Étienne-du-Grès. The nice thing about there being so many different types of settings in Provence is that you have an assortment of property styles to choose from, too. The countryside boasts a lot of traditional stone houses, while you can find townhouses in the city.
Thinking of investing in property in the South of France? Home Hunts are property buyers agents and are able to find the perfect South of France property for you based on your specific property requirements.