Having the sea on your doorstep is a dream for some, but for many, buying a luxury home in France, means you can actually live out your fantasy life. Seaside property in France ranges from high-end, luxury apartments with every amenity you could want, to stunning chateaux plucked straight from a fairytale. When searching for a home by the Mediterranean, consider these five prime locations.
1. Antibes
This French Riviera resort town, located between Cannes and Nice, has a charming Old Town that's enclosed by 16th century ramparts. Luxury yachts can be seen at the Port Vauban marina, which was used as far back as before the Roman Empire, when it was still a natural harbor. Cap d'Antibes is known for its pastel buildings and medieval architecture, as well as the Marché Provencal covered market and a popular scuba diving season.
This Provencal house in Antibes looks over the Golfe-Juan resort and has a warm, inviting outdoor area and a summer kitchen.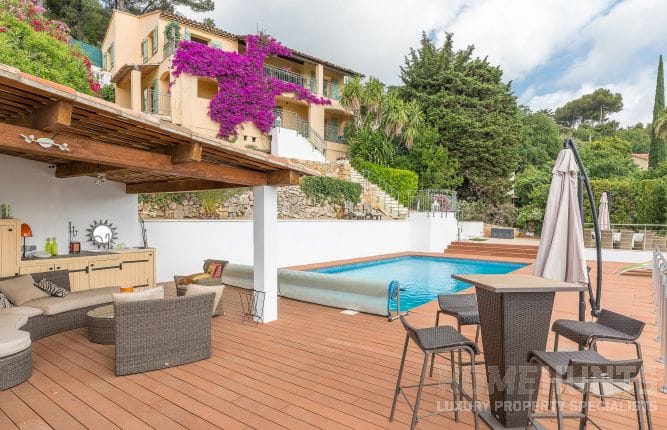 2. Cannes
Cannes has long attracted the wealthy, and not just when the film festival is in town. Spend your day on a picturesque beach or in designer shops, then head to a live music performance, casino, play or gourmet restaurant at night. If you love living in a buzzing city, you'll be pleased to know that there really is no "off" season in Cannes – while other French villages become ghost towns as tourists go back home, Cannes still has a vibrant atmosphere.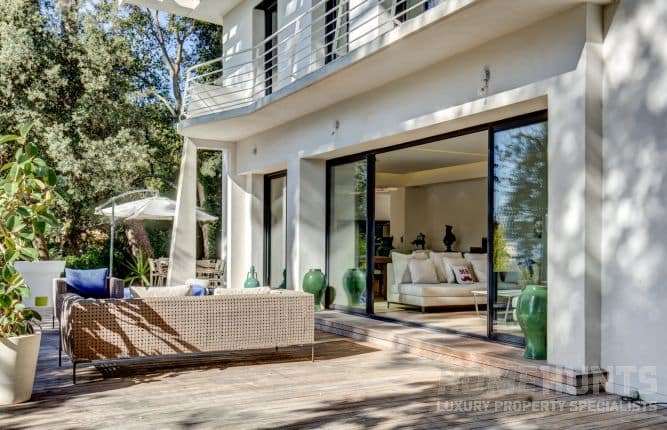 Homes in Cannes are just as stylish as the city itself. This rare, three-floor property in Cannes is in a quiet area and just a short walk to the town centre and the Promenade de la Croisette. There are two terraces, one of which is on the roof, and an outdoor dining area. This bright apartment in Cannes comes with amenities like a caretaker, park, swimming pool and tennis court.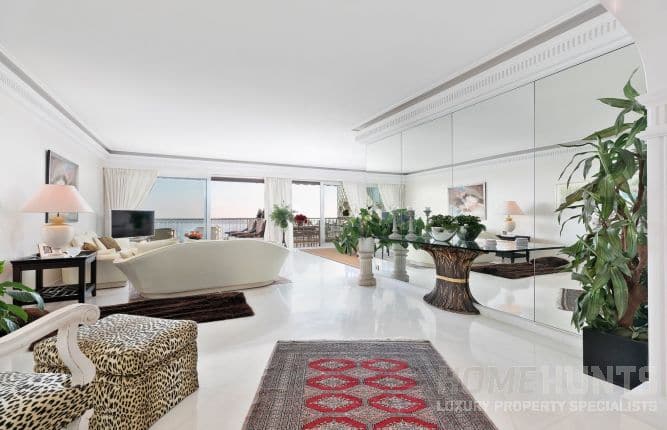 3. Montpellier
Located in southern France, the city of Montpellier is the largest city in the Languedoc-Roussillon area. Antigone, a chic, contemporary district in Montpellier, was inspired by motifs from neoclassicism. Art lovers should pay a visit to the Musée Fabre, which was founded in 1825 by a local painter and which today houses paintings from European Old Masters. Locals love Montpellier because it's got a bit of everything, including orchestra performances and music festivals, restaurants that stay open late, and diverse landscapes.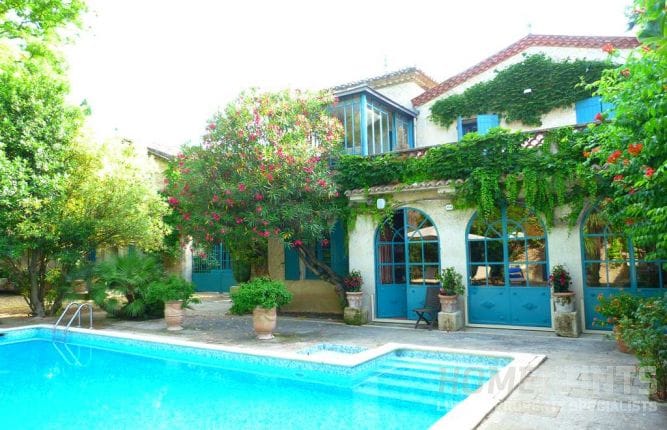 Once belonging to Victor Hugo's family, this enchanting country house in Montpellier has a pond, vegetable garden and orangery. Just to the east of Montpellier is this luxury chateau, complete with original architecture features, two lounges, a cinema room and a pool with a pool house.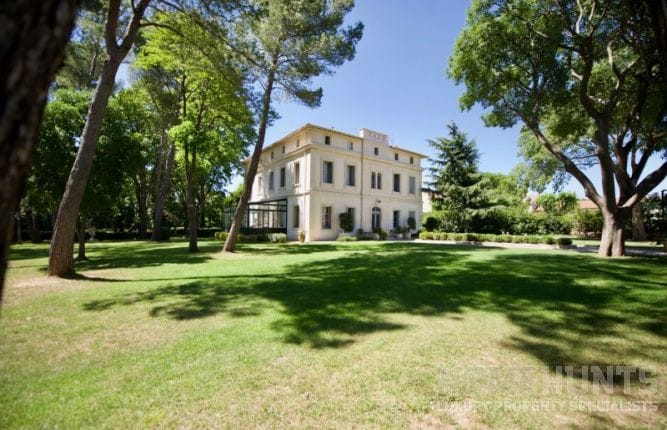 4. Saint-Tropez
This coastal town on the French Riviera attracts artists as well as the jet setting crowd, and is best known for its gorgeous beaches and buzzing nightlife. Stroll along the cobblestoned streets of the La Ponche quarter, which has hints of its past life as a fishing village, though today mostly yachts, not fishing boats, fill up the port.
Within walking distance from the Places des Lices market is this renovated house in Saint-Tropez, with sea views from two of the bedrooms; a fitness room; and a landscaped garden. If you want to be in the centre of the old village, consider this duplex apartment in Saint-Tropez, which comes with a fully-equipped kitchen, a corner office, and bedrooms with en suite bathrooms.
5. Villefranche-sur-Mer
Close to Monaco and east of Nice, Villefranche-sur-Mer is set on the French Riviera and has the Alps as a backdrop.  This petite village dates back to 130 BC, and the bay of Villefranche is thought by some to be the loveliest bay in all of Europe. On top of having several local beaches, there are also a number of museums in Villefranche-sur-Mer and nearby Cap Ferrat.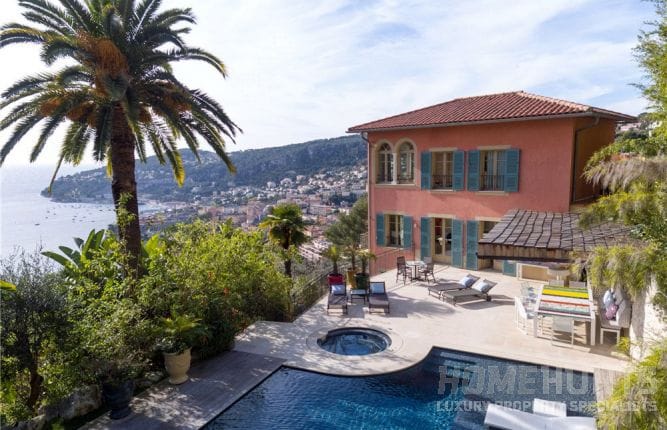 This exclusive property in Villefranche-sur-Mer was built with Florentine-style architecture and has an open-plan, light-filled living room and dining area. If you're looking for a more intimate home, this apartment in Villefranche-sur-Mer is located on the top floor and has two bedrooms, plus lift access.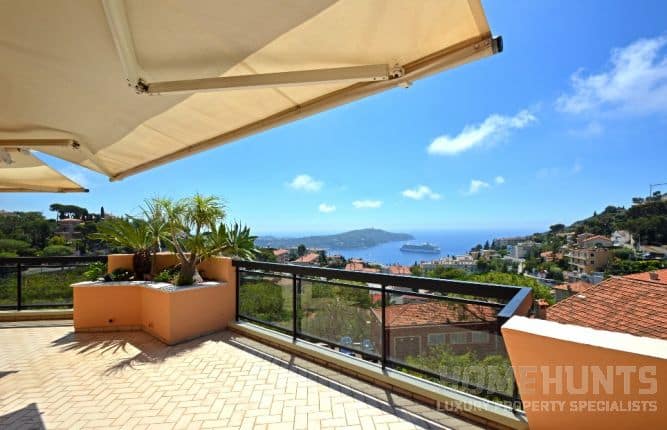 HOMEHUNTS are luxury property specialists who are able to find you a selection of beautiful French properties by the sea based on your specific search criteria. Whether you want to live somewhere that is vibrant and busy or in a more tranquil setting, there is a luxury home to fit your needs. Search through our portfolio of luxury properties for sale in France or call us to speak directly to one of our consultants by calling +33 (0)970 44 66 43.