Saint-Tropez is one of the most desirable locations in the world to own a home. For those looking to buy property in Saint-Tropez, here are three of the area's most sought-after property hotspots.
Saint-Tropez, a quaint fishing village, is renowned for becoming one of the most glamourous seaside resorts in the world. With spectacular beaches, including Plage de Pampelonne, stunning views of the Mediterranean Sea and Maures mountains, and luxurious waterfront properties, it has long attracted the wealthiest and most famous people in the world.
In 1904, French artist Henri Matisse lived in Saint-Tropez where he made the most of the light and colour of southern France, painting, among other works, The Gulf of Saint Tropez.
Invest in Cogolin
The village of Cogolin is situated in the heart of the Gulf of Saint-Tropez and is built in the foothills of the Maures mountains. Its commune stretches over several kilometres to the sea where the Marines de Cogolin is situated. Neighbouring Port Grimaud, the Marines de Cogolin is a perfect location for buyers with a penchant for sailing. With 1,500 moorings, it is bigger than many other marinas in the South of France and while it is mostly a residential port, it is a highly sought-after mooring location during the summer season.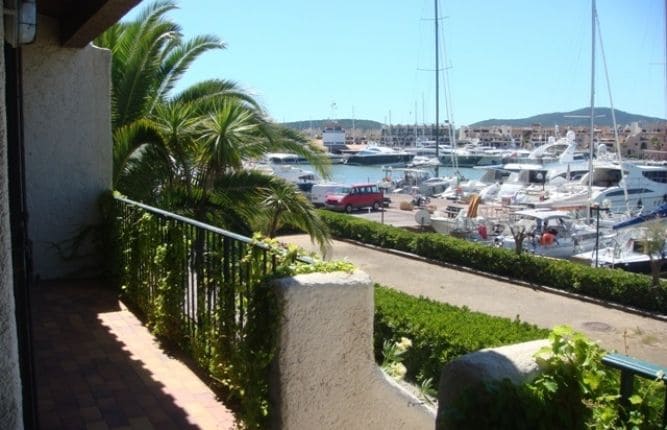 This attractive bright and airy three-bedroom apartment overlooks the marina and includes south-facing terraces. Well-positioned with a spacious, open-plan interior this is an excellent option for buyers seeking a holiday home property in Saint-Tropez. Priced at €848,000, this unique property offers a good investment opportunity in a beautiful and secure location in the Marines de Cogolin.
Live the high life in Gassin
Gassin is perched on a peninsula overlooking vineyards and is classed as one of the most beautiful villages in France. With a breath-taking view of the Maures, this medieval, Provençal village with its traditional stone properties, cobbled streets and flowering bougainvillea is a joy to experience on a daily basis. Located around 8km from the sea and Saint-Tropez, it is also home to Gassin Golf Country Club, making this village a perfect location for golf enthusiasts looking to buy property in Saint-Tropez.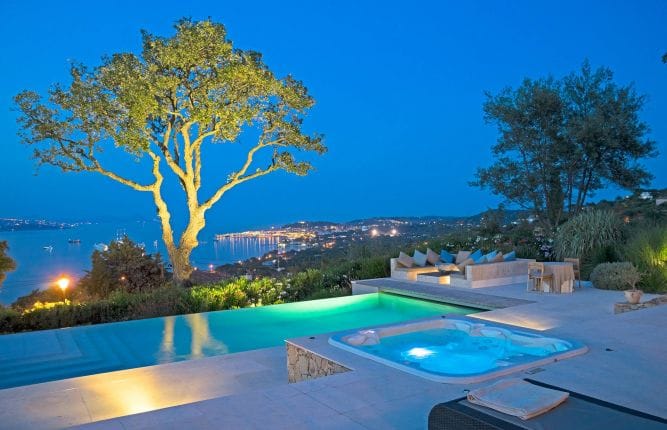 This exceptional eight-bedroom villa in Gassin, offers sensational views of the sea, Saint-Tropez and the mountains. Built to an extremely high standard, each room is tastefully designed in a classic, modern style and even includes a fitness suite, Jacuzzi, home cinema and caretaker's apartment. Outside, summer entertaining is made as pleasurable as possible with a large infinity-style pool and terraces and covered dining area. The price is available on application.
Ramatuelle: famous and unforgettable
Home to the famous Pampelonne beach, Ramatuelle is one of the most exclusive locations to buy property in Saint-Tropez. Built by Napoleon III, its charming little streets, galleries, theatre and music festivals are just some of the reasons why so many people, including celebrities and artists, choose to make this their home.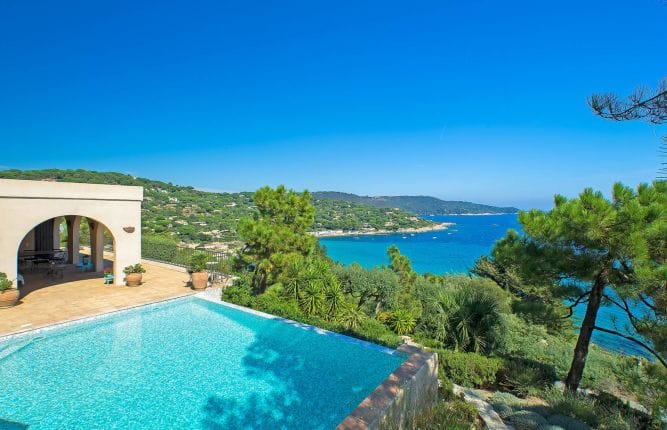 This exquisitely-designed four-bedroom villa is just two minutes from the beach and offers panoramic views of the Mediterranean Sea. Buyers looking for a classic Provençal home will find all they need here with lavender-filled gardens, a vine-covered terrace and authentic honey- and cream-coloured interiors. A property which must be seen to be appreciated, the price is available on application.
If you are looking to buy property in Saint-Tropez, search Home Hunts' extensive online property portfolio at www.home-hunts.com, but to speak to a consultant directly about your individual criteria, call +33 (0)970 44 66 43.