Invest in Saint Tropez
When you visit Saint-Tropez for the first time, you will start to realise that everything you thought it would be is true as the town looks like it's straight out of a movie. Strolling along the sun-soaked streets, you can look to your right and see luxury yachts resting on the sparkling Mediterranean water, then look to your left to see boutique shops, restaurants and high-end sports cars with their tops down zipping along the roads.
Saint-Tropez is set along the French Riviera, an easy drive from Cannes or Nice and accessible by airport or train. It's located in the Var department of the Provence-Alpes-Cote d'Azur region, which is in southeastern France, near Italy. Its placement gives Saint-Tropez phenomenal views of hills, olive groves, vineyards, charming villages, countryside and, of course, the sea.
The town is packed during the summer, especially on the weekends, so plan to get around by foot, bike or scooter instead of driving. No matter what time of year you're there, though, or if you plan to move to Saint-Tropez full-time, you can enjoy exclusive dining, shopping and entertainment while also finding plenty of time to relax and unwind.
What is the Property Market Like in Saint-Tropez?
The real estate market in Saint-Tropez is focused on luxury buyers, especially since new beach clubs were launched last year. The "new" Saint-Tropez is aimed at buyers looking for a second home, especially people who already live in Paris and want another property to escape to throughout the year.
You can find all sorts of homes to buy in Saint-Tropez, from luxury apartments to private villas and sprawling vineyard estates. If you want to rent out your home, the second half of July and all of August get peak tourism. Also, while tourism isn't nearly as huge during the winter, you may get some rental opportunities from off-season visitors because a lot of local hotels close down from October to April.
What is the Lifestyle Like in Saint-Tropez?
During the summer, Saint-Tropez is one of the most vibrant coastal towns you'll find. Days are spent on the beach, but if you get the rare rainy day, head to Musée de l'Annonciade for a dose of modern art. Evenings begin with dining on gourmet food before delighting in buzzing nightlife until the early morning, with Les Caves du Roy at Hotel Byblos being the quintessential party destination.
For three miles of beach, plus bars and other eateries, go to Plage de Pampelonne. Plage de Port Grimaud is the hottest beach to see and be seen, and you'll want to wear only your finest swimwear. At Plage de Tahiti, "clothing is optional" is the unspoken rule. If you're with the family, though, head to Plage de la Bouillabaisse, Plage des Graniers or Plage des Jumeaux – they all have playgrounds.
Other Locations for Property Investment in the Saint-Tropez Area
The neighbouring towns of Gassin, La Croix-Valmer and Ramatuelle also have sought-after properties and are so close to Saint-Tropez that you can reap the benefits of the French Riviera's top spot.
With three bedrooms, a ton of outdoor space and unparalleled views of the Gulf of Saint-Tropez, this villa in Gassin feels like your very own resort. The main villa has sea views from each room, plus a swimming pool and a terrace that faces the water. There's also a guest studio and an apartment, plus a fitness room and a three-car garage.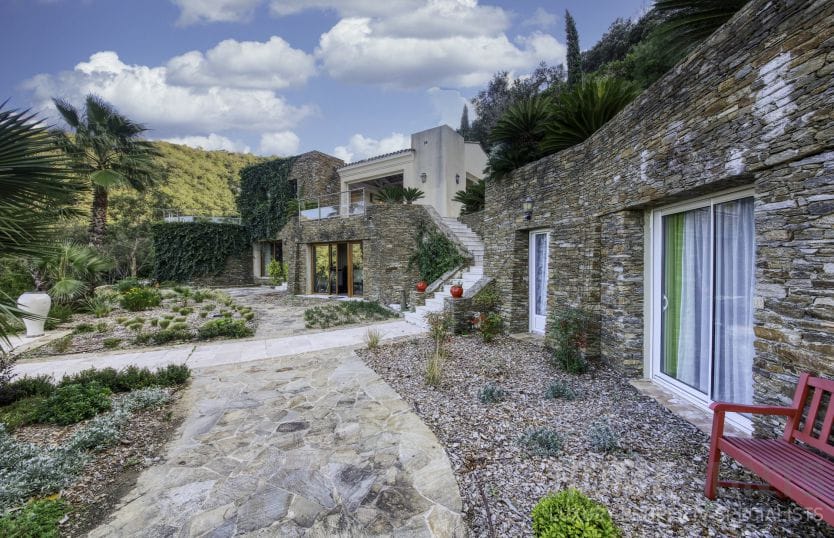 Meanwhile, this house in La Croix-Valmer has 11 bedrooms, plus a wine cave and a fitness room, so get ready for all of your friends and family to want to stay with you. The interior is a lovely combination of contemporary and cozy, and each room feels like it invites you in. In addition to the master villa, there's also a guest house and a caretaker's house, as well as a heated pool, pool house and summer kitchen.
The only problem you'll face when you own this stunning six-bedroom villa in Ramatuelle is whether you want to spend your time outside or inside – the entire property is so beautiful you won't be able to get enough of it. Set in a Mediterranean park, the views from this home are breathtaking, and every room overlooks the sea.
Home Hunts are here to help you to find the property for you to invest in Saint Tropez. If you would like to speak to one of the team to discuss your needs or just to have a chat about the market, you can call us on +33 970 44 66 43 or send us a mail to info@home-hunts.com. If you just want to browse through thousands of beautiful French homes, visit our website at www.home-hunts.com or follow us on Facebook or Instagram.