What is your favourite view in France? Here are four stunning properties, in some of the best places to live in France, offering exceptional views of some of France's most famous landmarks.
The Alps: Mont Blanc
The Alps span more than 1,000km across eight Alpine countries – from Austria and Slovenia in the east, Switzerland, Liechtenstein, Germany and France to the west, and Italy and Monaco to the south. Mont Blanc, which towers over the French-Italian border, is the region's highest mountain at around 4,810km above sea level and properties offering a view of this impressive sight always come at a premium.
Chamonix, located in the Haute Savoie department, is one of the oldest ski resorts in France. It hosts Europe's highest cable car, the Aiguille de Midi – which is known for its glass observation box, the Skywalk – and is one of the best places to live in France for views of Mont Blanc.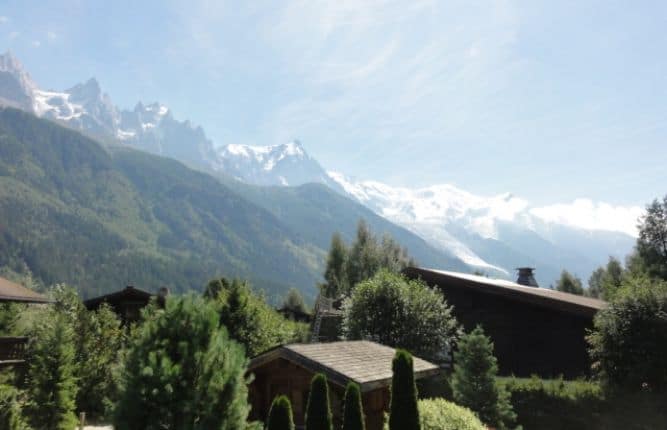 This beautiful four-bedroom chalet (HH-6311761) is located in Chamonix Les Praz and offers 360-degree views of the mountain range of Mont Blanc and les Aiguilles Rouges. Highlights include a gym, Jacuzzi and a mazot which has been converted into a studio with a fully-equipped kitchen and bathroom. It is on the market for €2,490,000.
Paris: the Eiffel Tower
Not only is Paris the world's most popular tourist destination – around 34 million tourists visit Paris each year – but it is also one of the best places to live in France and a global safe haven for property investment.
Paris is a global leader for innovation, education, business, fashion, entertainment and politics, and its most famous monument, the Eiffel Tower, leads the way in the long line of world-famous landmarks, institutions, parks and gardens.
Some of the most exclusive properties in Paris offer unique views of the Eiffel Tower that only very few people will ever experience.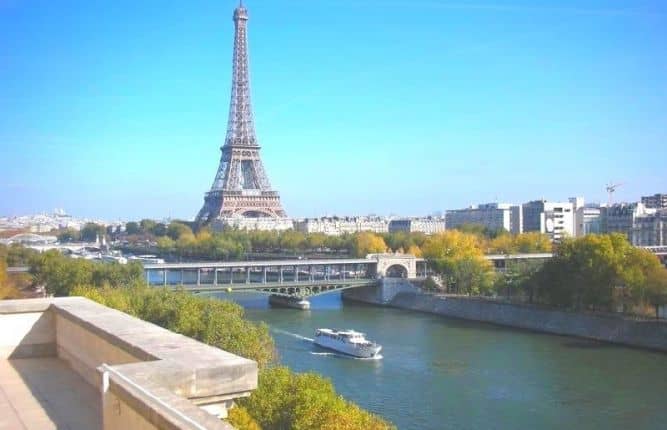 A sublime apartment with eight bedrooms (HH-8224226), this incredible luxury property has been home to many famous faces over the years. Covering the entire seventh and eighth floors of the building, it offers breath-taking views of the Seine and the Eiffel Tower. An exceptional property, the price is available on application.
Gironde: the Dune du Pilat
Located around an hour from Bordeaux – recently voted best destination in Europe and considered one of the best places to live in France – in the Arcachon Bay area, the "Côte d'Argent" is the longest stretch of coast in Europe. Behind, an enormous pine forest, called Les Landes, carpets the coastline, along with vast Sahara-desert-like sand dunes that include the Dune du Pilat, the tallest sand dune in Europe.
A popular tourist attraction, the Dune du Pilat is 2.7km in length and 110 metres above sea level. Some of the most stunning views of the Dune du Pilat can be seen from the village of Cap Ferret, a glorious small sandy peninsula and one of France's best-kept secrets. Properties here, particularly those with panoramic views, are rarely on the market as the demand is so high.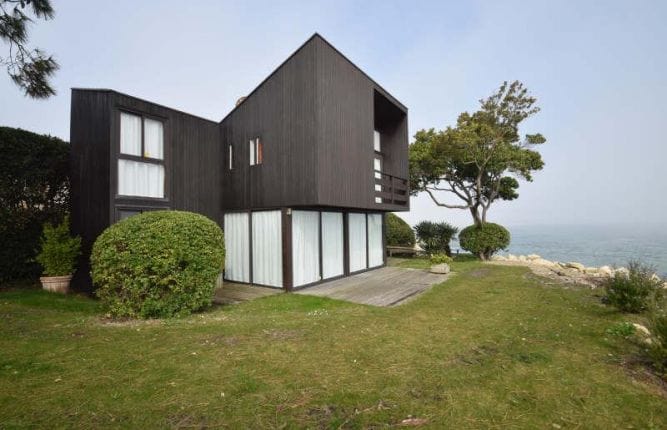 Located in Cap Ferret, this eye-catching waterfront architect's house (HH-9100375) was built in the seventies and gives a wonderful view over the awe-inspiring Dune du Pilat. With three bedrooms, including a guest cabin bedroom, this property has been built with high quality materials and offers direct access to the water from the garden. The price of this property is available on application and interested buyers are urged to view it as soon as possible.
Carcassonne: The Cité
There are few places that could invoke a similar sense of wonder and exhilaration on first glance as La Cité in Carcassonne – the city's fortified old town which is steeped in history and charm. Set on the right bank of the River Aude, and a World Heritage Site since 1997, this medieval city fell into disrepair during the 1700s and was famously restored by the architect Viollet-le-Duc in the 19th century.
From its ramparts, through the lively cobblestone streets to its heart at the Château Comtal, this fairy tale city is one of the most special places to visit in the Languedoc, attracting over three million tourists each year.
Carcassonne, with its busy cultural events calendar and rich historical past, is renowned as being one of the best places to live in France, and properties with a view of its magical old town are highly coveted.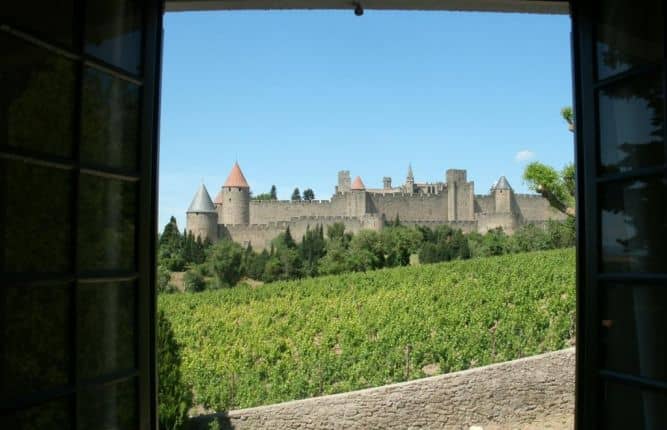 A truly exceptional property, this three-bedroom house (HH-9483135) is located opposite Carcassone's old town and offers incredible, uninterrupted views of La Cité with just a vineyard in-between. With the other side facing the Pyrénées, this is a house that is difficult to beat for its views. A good investment opportunity as it could benefit from a little updating, it also has a swimming pool and outbuilding that could be renovated to make an additional independent studio. At €1,160,000, this is a "must-see" property.
To view more properties with incredible views, look at Home Hunts' selection at www.home-hunts.com. To speak to a consultant directly about your particular needs call +33 (0)970 44 66 43.