Best places to live in Languedoc
The villages of Languedoc are postcard-perfect, making them in-demand by those looking for property in France. The area's prominent medieval stone houses are large enough for guests and travelers, and many homes have the option of running a commercial business. Overall, Languedoc is decidedly laid back and slow-paced – which is exactly why so many people love it.
Majestic 16 bedroom Château in the Perpignan Area
Imagine living in a home that has 16 bedrooms and 30 main rooms. That's exactly what you get with this remarkable chateau in the Perpignan area of Languedoc. Fit for royalty, this Art Nouveau-period mansion was designed by architect Viggo Dorph-Petersen and is today classed as a historic monument. The chateau has many of its original features, including fireplaces, painted ceilings, marble columns and mosaics. Set on seven hectares of parkland, the property also has a chapel, formal gardens and orangeries.
18th-Century chateau and vineyard in Pezenas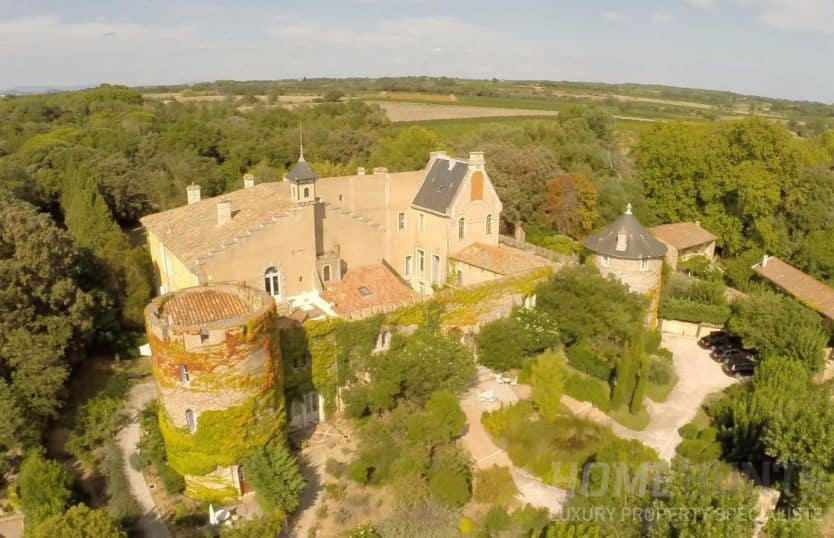 If your dream of living in Languedoc includes running a vineyard, you'll want to see this commercial property in Pézenas. Just two minutes from the village, this 18th-century chateau and commercial vineyard are in a relaxed, wooded setting. There are also private accommodations for the owner, plus a lovely chapel and several outbuildings. Altogether, there are 24 apartments and 44 bedrooms, as well as a restaurant and reception hall. Visitors will love the two pools, one of which is heated, and the tennis court.
12th-Century farmhouse in the Petite Camargue area of Nimes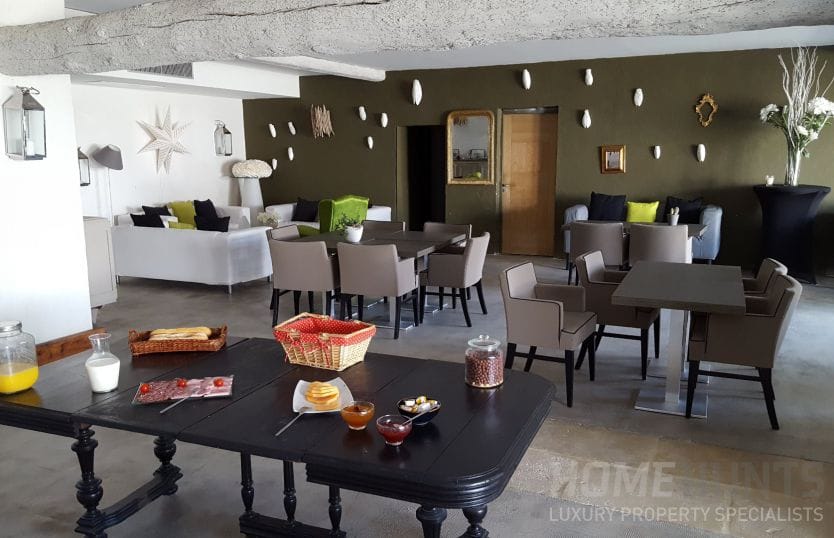 This 12th-century farmhouse in the Petite Camargue area of Nimes has been running as a successful B&B. The 18-bedroom gite is set on 65 hectares of irrigable land and has a protected central courtyard, organic crops and fenced fields. Six guest rooms and five apartments are spread across two floors, and the accommodations are air conditioned and fully renovated. The property also has several old wine cellars and a shed.
11th-Century chateau-fort in Corbère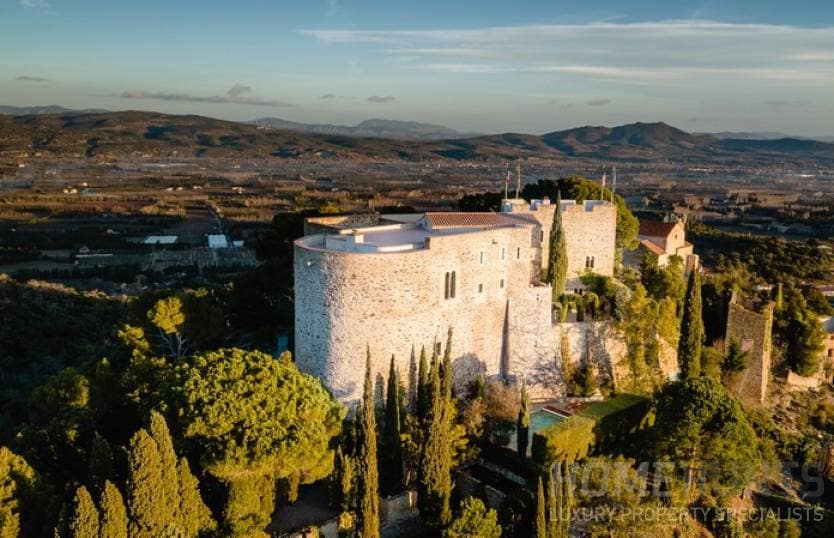 This eight-bedroom, 11th-century chateau-fort in Corbère is set on a hilltop that's surrounded by forest and offers views of the Mediterranean. This part of Languedoc is revered for its historic monuments, music festivals and wine, and you'll also have access to the ski resorts of the Pyrenees. The grand home has arched windows, heraldic carvings and wrought iron gates, and the property comes with a heated swimming pool, a sunken Italian garden, lemon trees and miles of safe walking paths. Among the many notable interior features are a cathedral ceiling in the dining room, a sun-drenched breakfast terrace and a Japanese study.
9 Bedroom château in the Montpellier Area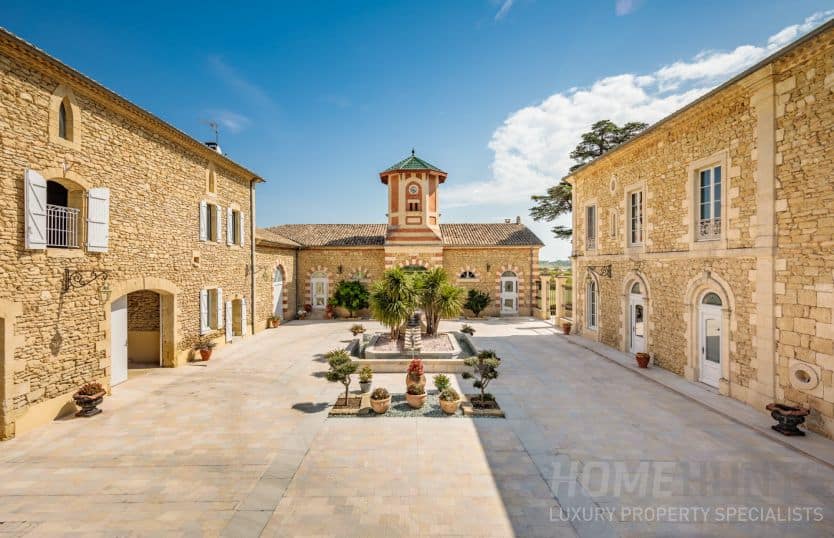 With nine bedrooms and an indoor infinity pool, this estate in the Montpellier area of Languedoc has three main buildings and a central stone courtyard. The almost 17 acres of land also includes a large swimming pool, beach, water slide and wave machine, plus a landscaped garden and a meadow. Among the many outbuildings are a caretaker's house and a guest house. The entire property, both inside and out, is warmly coloured and soaked with sun, and you'll feel like you're at your own, personal resort. Enormous palm trees add to the feeling of being on holiday, and stained-glass windows make the home feel even more delightful.
HOMEHUNTS property agents are able to select beautiful, high-end Languedoc property based on your specific search criteria. Whether you want to live in a busy city centre or in a more tranquil location, there is Languedoc property to fit your needs. Search the Home Hunts website  and browse our selection of luxury homes. You can also speak directly to one of our consultants by calling +33 (0)970 44 66 43.