With plenty of hot, sunny weather, you'll be grateful you're so close to the sea and its many beaches when you live on the stunning Provence coast. Villages here are scenic and quaint, with interesting old towns and bustling ports, plus shops, cafes and restaurants, markets and gardens. And when you're ready to head into a city for the day, there are plenty just a short trip away. The area's vineyards produce a broad variety of wines, too, and outdoor enthusiasts will love hiking in the hills or taking a kayak or paddle board out on the water.
But for those looking to relocate and invest in property in Provence, where are the best places to live on the Provence coast?
So where are the Best Places to Live on the Provence Coast?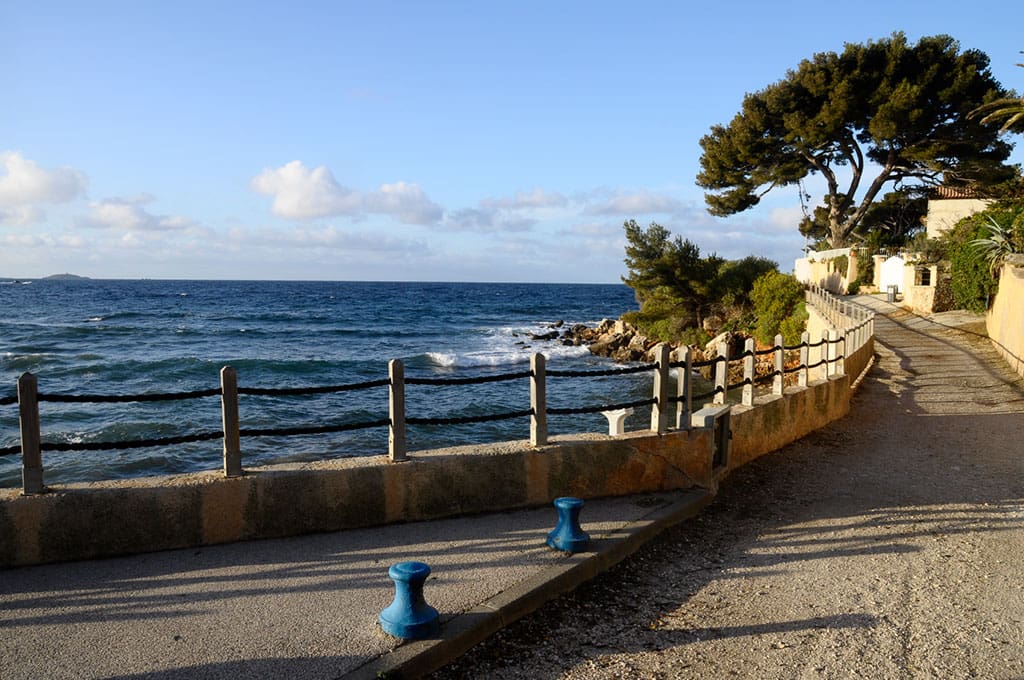 Bandol
The beach town of Bandol has immaculate sands next to calm water, making it a perfect spot for lounging or swimming. The area's world-renowned wines feature reds with a lot of character, a nice contrast to the rosé that the rest of Provence seems to favor (though you can find that here, too). Take a ferry ride to picturesque Bendor Island, which isn't far from the mainland. There are two museums here that can be explored during the summer, and the restaurants are open year-round. When you're back at Bandol, don't miss spending time at the lively port.
Cap Bénat
Cap Bénat, in the town of Bormes-les-Mimosas, is a must-see natural site, one that's protected by the Coastal Conservatory. Cap Bénat's rocky point faces the Golden Islands, with forested hills that angle steeply into the sea. While there, make sure to see the lighthouse, which was lit in 1863 for the first time, using a candelabra. Make your way to the nearby medieval village in Bormes-les-Mimosas, where there's a castle at the top, as well as winding, narrow streets and open squares. The area has boutiques if you're in the mood for shopping, but you may be too distracted by the gorgeous flowers and plants to head indoors.
Cassis
The pretty town of Cassis is much more than its fishing village roots – it mixes traditional Provencal charm with the allure that only a coastal town can offer. While there are more coves, cliffs and rocky coasts here than stretches of sand, you can sunbathe or swim at Plage de la Grande Mer, the most accessible beach in the area. If you'd like a less child orientated outing and a more grownup experience, head to Plage du Bestouan. The port is beautiful, too, with a front-row view of the shimmering shore and sailboats. Cafe terraces are prime spots for enjoying a warm afternoon while people-watching.
Le Lavandou
While Le Lavandou's old town is small, it's easy to explore on foot, thanks to the three main pedestrian streets that run parallel to each other. Once you're finished there, the port of Le Lavandou has plenty of cafes and restaurants to choose from, and you're bound to pass several small, colorful gardens along the way. There are a lot of beaches here to choose from, and since each one has its own attributes, it's best (and most fun) to try each one out to find the ones you love the most.
Types of Property for Sale on the Provence Coast
This 11-bedroom, two-level house in Le Lavandou is in beautiful harmony with the coastal scenery, with large windows, wide terraces and an overflowing mirror swimming pool that look out over the sea and the Golden Islands. From practically anywhere in the home, you can see an uninterrupted view of the Med. The property has two separate apartments as well, with a suite, two bedrooms and a bathroom. There's also a gym and wine cellar, plus luxury upgrades like underfloor heating and cooling, as well as video surveillance.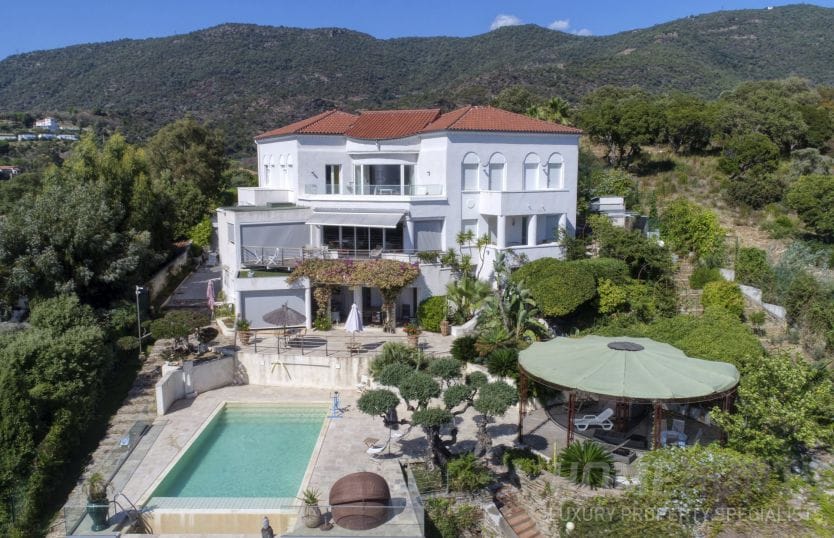 Located in Cap Bénat, this rare, breathtaking eight-bedroom villa was built in 2011 by Maurice Sauzet, and its design is specifically made to complement the local culture and climate. Almost everything in the home opens outward to be closer to the sea, like the kitchen and bedrooms suites that all have their own terrace. The top floor is entirely dedicated to the main bedroom suite, complete with a bathroom, terrace and jacuzzi. The lower level has a gym that faces a triangular infinity pool, and there are three covered spaces for parking.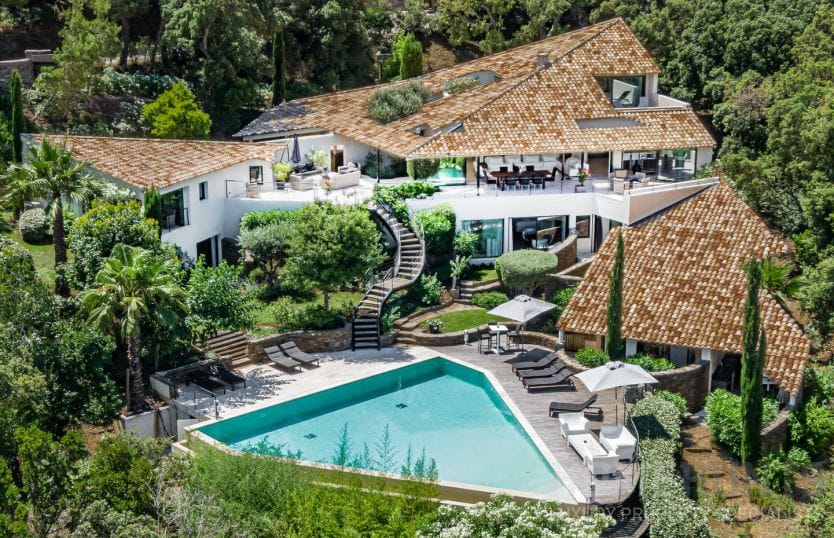 This seven-bedroom villa in Saint-Cyr-sur-Mer feels private and secluded, though you're only a short five minutes from the port and the beaches. Looking out onto the Cassis bay, you'll be surrounded by exotic landscaping with interesting plants and fruit trees that create a personal oasis. For days when you'd rather stay home than make your way to the coast, there's a heated pool, pool house, kitchen and summer living area. In addition to the main two-level, five-bedroom home are two independent suites for guests or staff.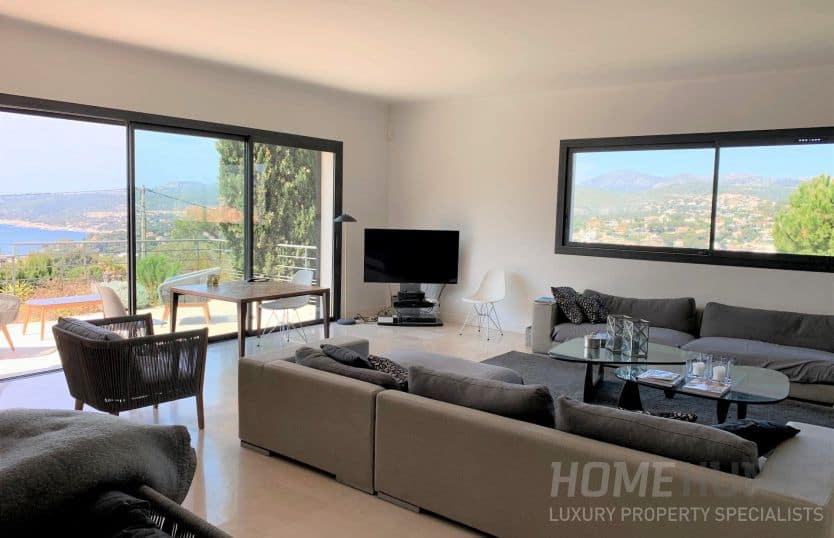 Also set in Saint-Cyr-sur-Mer, this six-bedroom home has a lovely summer kitchen, an al fresco dining area and an infinity pool. The villa is in the private domain of Port d'Alon, near the international golf course and tennis courts. Just about every room in this contemporary villa has a sea view, and there are several terraces for when you want to pop outside, too. Three levels include a triple reception room, an open-plan gourmet kitchen, en-suite bedrooms, a steam room and a gym.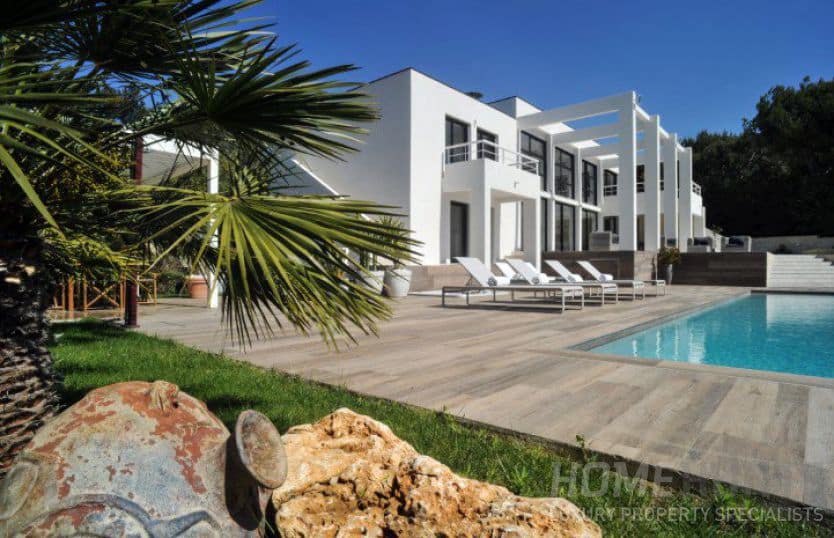 With seven bedrooms, including five suites, and both a swimming pool and pool house, you may never want to leave this warm, inviting home in Le Lavandou. When you do decide to venture out, though, you'll be a short stroll from the beach, no driving necessary. The villa was renovated with the highest quality materials and it's set on a fully landscaped plot, complete with a petanque court.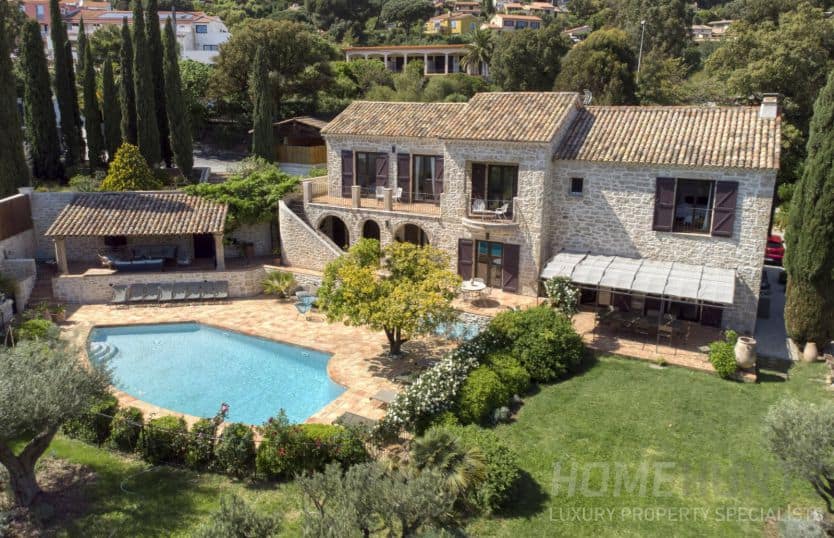 HOMEHUNTS property agents are able to select beautiful, luxury coastal properties in the Provence area based on your specific search criteria. Whether you want to live in the heart of a city centre or in a more tranquil setting, there is a property in Provence that will meet your requirements. Search the HOMEHUNTS website and browse our selection of luxury homes. You can also speak directly to one of our consultants by calling +33 (0)970 44 66 43.