With easy access to the UK and the rest of europe, France is a prime destination for anyone who wants to buy a holiday home. Sunny weather, countryside views and diverse towns make France a beloved destination for those who are ready to get away for a long weekend or even a few weeks. Are you considering buying a holiday home in France? Owning your own second residence is a lot easier than trying to find a hotel every time you want to take a short trip. Plus, when you have your own holiday home, you'll get to know your neighbours and locals, as well as the area. It won't be soon before your holiday apartment or house truly feels like a home away from home.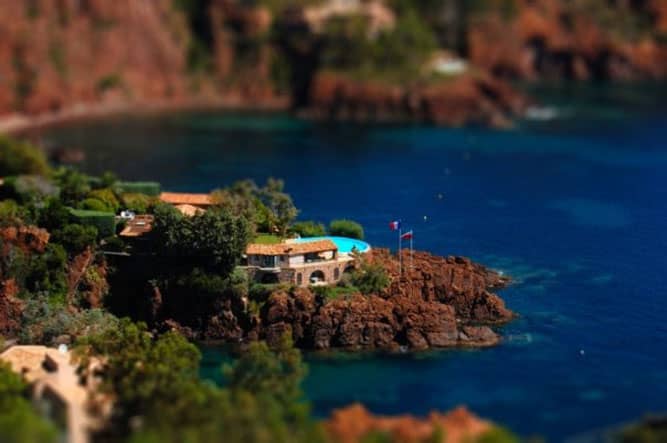 When searching for the perfect holiday home in France, keep these tips in mind:
1. Make sure the holiday home offers the flexibility you need.
Want to be able to visit your holiday home on a moment's notice? You'll need to keep it for your use only instead of renting it out. While you can bring in cash flow by renting it to others, you won't have the flexibility to use it whenever you want to, especially if you make a last-minute decision. If you don't like the idea of leaving your holiday home empty for long stretches of time, leave it available for friends and family who are ready for some time off.
2. Consider the lifestyle you're after.
Before you hand over your spare keys to just anyone, consider how it will impact your lifestyle. If you like keeping your holiday home neat and tidy but your brother and his family are on the disorganized side, you could find yourself spending the first part of every holiday cleaning up the mess they left behind. Letting others come and go as they please may be great for them but troublesome for your lifestyle. However, if you don't mind sharing your space, consider going in on the property with others – you can share the cost as well as the responsibilities.
3. Take the time to find the perfect location.
Where you'll buy your holiday home in France is a huge decision. You want to make sure you have easy access to the area so that you don't spend a portion of your holiday time just traveling back and forth. Consider the type of home you want, the region's characteristics and the way of life area residents lead. Consider the seasons, too. A seaside town may be beautiful in the summertime, but there may not be enough to keep you busy during the winter months.
4. Make sure you'll be comfortable leaving your holiday home.
Since you won't be calling your holiday home a full-time residence any time soon, you'll want to find property that you're comfortable locking up and leaving for an extended period of time. Take into consideration the surroundings and type of home you purchase. Apartments tend to make great holiday homes because maintenance and landscaping are handled by the building owner. You can also rely on a couple of trusty neighbors to keep an eye on things while you're gone.
5. Consider your proximity to water.
While you may have your heart set on a home with a swimming pool, that can mean there's a lot to take care of even when you're not on holiday. Instead, opt for a home that's close to a local pool, a lake or the sea. You'll be able to cool off without worrying about your pool when you're back in your normal life.
6. Think about the property's grounds.
Just like with pools, having a lot of land to look after can become problem when you're only at the property part of the time. If you want some type of outdoor area, look for homes that have small gardens or concrete patios that you can setup with potted plants and a seating section.
The type of holiday home you purchase will be based on your needs and lifestyle. There are so many holiday homes in France to choose from that you won't have trouble finding the perfect fit.
If you are looking to invest in a holiday home in France then either use our property search facility to search our database of available properties or call our team of property consultants directly to talk about your specific requirements, call +33 (0)970 44 66 43.