Home Hunts' Director Tim Swannie explains why four particular locations in Provence are in such high demand.
The area of Provence is an area that mostly corresponds to the official region of Provence-Alpes-Côte d'Azur. It includes the departments of Var, Bouches-du-Rhône, Alpes-de-Haute-Provence and areas of the Alpes-Maritimes and Vaucluse. The largest city in the region is Marseille. With 300 days of sunshine a year and a reputation for providing the epitome of the southern French lifestyle, Provence is one of France's most visited destinations.
"Provence is a huge region and very diverse, so there really is something for everyone," says Tim Swannie, Director of Home Hunts. "Whether you are looking for complete isolation, a French village dream lifestyle or a place on the coast, if you buy property in Provence you can have it all."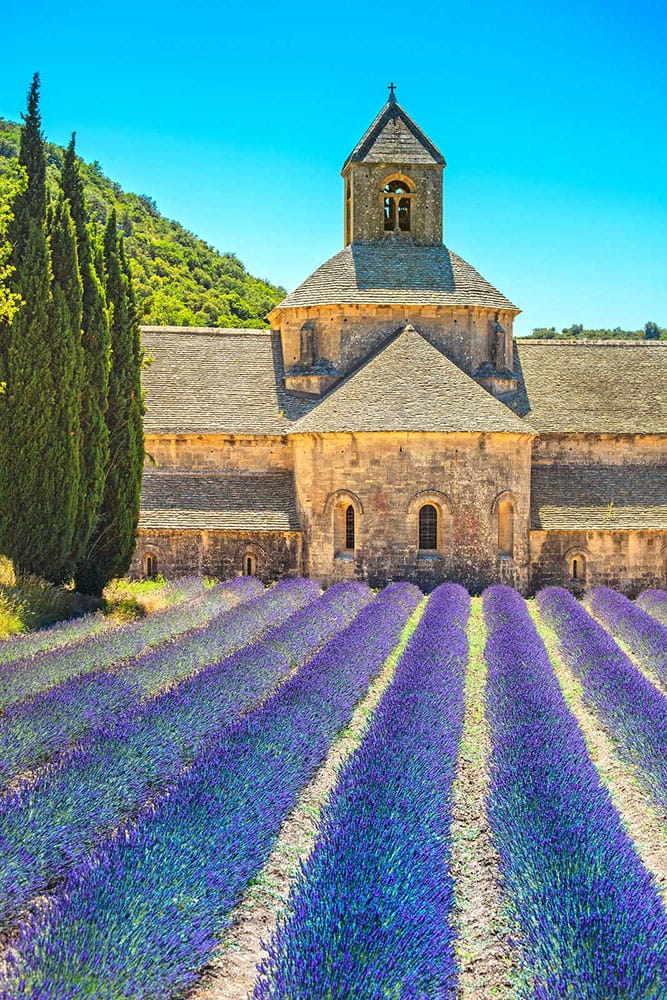 This year's INSIDE FRANCE brochure – a full-colour, ten-page report offering unique and savvy insights to those looking to buy property in France – particularly recommends four areas: Les Alpilles, the Luberon, the Var countryside and the Provence coast.
Peace and tranquility in Les Alpilles
For international buyers, the strong and friendly community in Saint Rémy de Provence are part of the reason why it is such a popular place to live. The TGV at Avignon, which is just 20 minutes away, and Marseille International airport, which can be reached in less than an hour, also make the area easily accessible.
Cultural activities, festivals, mouth-watering restaurants and beautiful scenery for walking and cycling are just part of what to expect from this thriving little town. "We have found Saint Rémy and the surrounding countryside of Les Alpilles have become more and more popular in recent years, particularly to those buyers who want to feel they are living in the 'real Provence' and wish to have peace and quiet without feeling disconnected," explains Tim.
"However, those looking to buy property in Provence who want a bit more for their money could head twenty minutes to the Alpilles to some of the charming villages there. Mouriès, Fontvieille and St-Etienne du Grès, for example, are all very beautiful with great local facilities, but their prices are lower than in Saint Rémy."
Lavender fields forever in the Luberon
The area where Peter Mayle set his many books, this is probably the most famous part of Provence. A location renowned for its beauty, the Luberon is famed for its beautiful hilltop villages, wonderful scenery, sites of interest, superb food, glorious weather and spectacular lavender fields.
"Since Home Hunts began, we have always found the Luberon to be one of the most popular destinations for overseas buyers seeking to buy property in Provence, and this doesn't let up," says Tim. "Properties in villages like Gordes, Bonnieux and Lourmarin are in the most searched for destinations on our site every single year. Most buyers are looking for stone-built properties, some want original charm and perhaps some work to do, but stone properties with modern, contemporary interiors seem to be the most popular."
Live a laid-back lifestyle in the Var countryside
The Var is a vastly varied department offering many stand-out properties of all types, from contemporary seafront villas to châteaux, farmhouses and vineyards. The inland area of the Var includes popular villages such as Lorgues, Cotignac, Fayence and Bargemon. Here buyers can expect a laid back way of life with most of the villages offering good restaurants, markets and a real sense of community.
"The Var has some wonderful sites such as the Lac de Saint-Cassien, which is a huge inland lake offering water sports and excellent restaurants," says Tim. "As well as holiday home owners, we find a lot of people wishing to buy property in Provence come here to live full-time too, from retirees to families requiring income-opportunity properties, such as a vineyard or chambre d'hôtes. Many are attracted to the area because it remains relatively busy all year round and it is easy to head to the Riviera, Aix-en-Provence or Marseille."
Relax by the sea on the Provence coast
Home Hunts classes the Provence coast as the area that stretches west from Saint-Tropez to Marseille. Saint-Tropez itself and everything east of that up to the Italian border is considered to be the French Riviera. The Provence coast is a lesser-known stretch of coast in the South of France which increases in demand every year.
"There are many coastal towns and villages in this area which have a lot to offer, the coastline itself is also a little more rugged and less built up than the neighbouring Riviera," explains Tim. "Resorts such as Bandol, Sanary-sur-Mer, Cassis and Le Lavandou are getting more and more popular, and there are some wonderful properties for sale, from small run-down waterfront villas to sprawling estates. Many of our clients looking to buy property in Provence, like the fact that it's a little less showy here than on the Côte d'Azur."
If you are looking to buy property in Provence visit www.home-hunts.com to search for properties for sale. To speak to a consultant directly about your property criteria, call +33 (0)970 44 66 43.