Buying an equestrian property in France
While horses may not be at the forefront of your mind when you think about France, equestrians worldwide know just how well the country is matched to the lifestyle. There are two reasons why it's a top destination for horse lovers when buying an equestrian property.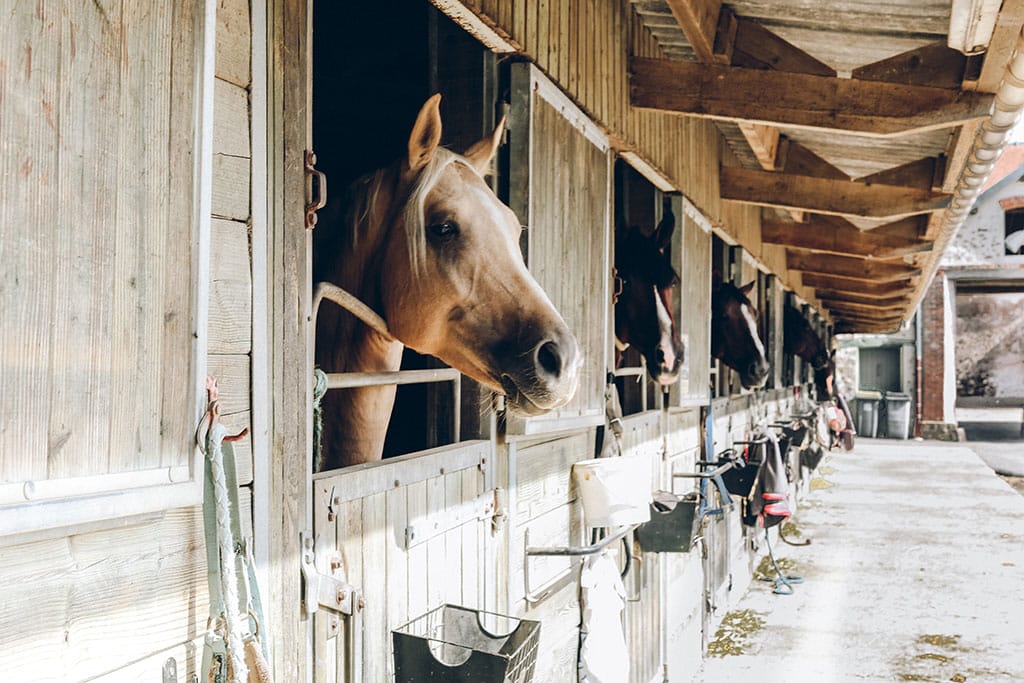 Firstly, France has a hospitable climate and secondly, a number of world-class equestrian facilities to choose from. Horse properties range from the small which are intended for personal exercise or recreation, to larger properties, that are big enough to function as a commercial property, depending on your needs when buying an equestrian property.
If you're thinking of relocating to France in order to continue (or begin) the equestrian life you've always dreamed of, here's what you need to know about buying an equestrian property.
Location is everything
While choosing the right location is a must for any real estate search, it's even more important when looking for equestrian property. You have a different and distinct set of needs now, and the location you choose has to be able to meet them. While riding is popular throughout almost all parts of France, some locations are more preferable for the activity than others.
If you're a competitive rider, consider an isolated property in a rural setting where you can spread out and set up the facilities you need to train. Or, if you're a hacker (someone who rides just for light exercise), you'll want a property that has easy access to bridle paths. Breeders, on the other hand, will want to be close to stud farms. The type of soil matters, too, since it has to provide high quality grazing.
Assess local amenities and services
Buying an equestrian property in a town that's known for equestrian properties means you'll be near specialist veterinarians, blacksmiths and supply stores. Also, depending on what you have on property and what's not included with your new home, you may need to be near public parks, horse trails, horse show facilities or training facilities. It may also be a good idea to get involved with the local equestrian community, especially if you're brand new to the area.
Consider the quantity of land
Land quantity matters just as much as quality. Plan for a minimum of 1.5 acres of grazing land per horse. However, the more room your horse has to graze and play, the happier he'll be. Also, understand that certain land isn't appropriate for grazing, such as swampy or wooded land ¬– this type of land can't go toward your acreage estimation.
You also want property that can be split into paddocks and turnout areas, and if you end up buying an abundance of property, consider rotating your pastures. Another reason to consider purchasing more land than you need right now is because it gives you the opportunity to build an arena or to add more horses in the future. On the other hand, if you have your heart set on a specific equestrian property but it doesn't have nearly enough land, you may be able to rent additional land long-term.
Ensure close proximity to water
Horses drink a lot of water, up to ten gallons per day. When buying an equestrian property you should have easy access to water in order to keep your horses hydrated. Make sure the plumbing (inside and outside) is up-to-date and that the water supply is easily accessible from the pastures and stables.
It's best to have a trough in each paddock, and you'll also want a sink right in the barn. Note that exposed pipes should be insulated, since some places in France see harsh winters, particularly in the north. You'll also want to make sure that the yard has reliable drainage.
Consider storage size, property access and yard placement
You'll want to look for a property with a sizable tack room – horses require a lot of equipment and you can almost never have too much space. Plus, the more horses you acquire, the more storage space you're going to need.
Chances are that work trucks will need to get onto your property from time to time, and you also want your home to be accessible to emergency vehicles. Check the entrances and driveway to make sure there's nothing in the way, like overhead wires or overgrown trees. These may be solvable problems, but they'll come with a price tag, so you'll need to include it in the purchase price (or negotiate with the current owner to take care of these issue prior to the sale).
It's best if your yard can be seen from the primary home without being too close – the value of the home can decrease if the house and the yard have too little space between them. If the yard can't be seen from the main home, you'll want to install a surveillance system, so you can always keep an eye on it.
Know when to compromise
In an ideal world, you'd find exactly the home and surrounding property that you have in mind. The truth is that while France has plenty of fantastic equestrian properties, you may have to compromise somewhere. Knowing what to give in about and what to stand firm on makes all the difference.
It's best to not compromise on land size or location, since these things cannot be changed after the purchase of the home. If you have to compromise somewhere, it should be regarding the house or the outbuildings themselves. A home can be improved or expanded to get it just right.
A big part of this step is knowing the condition of the existing structures. You may assume that the property has everything you need, from fencing and horse stalls to plumbing, electricity and water, but if these structures haven't been maintained well, they may be in need of a major upgrade.
Home Hunts are here to help when buying an equestrian property in France. If you would like to speak to one of the team to discuss your needs or just to have a chat about the market, you can call us on +33 970 44 66 43 or send us a mail to info@home-hunts.com. If you just want to browse through thousands of beautiful French homes, visit our website at www.home-hunts.com or follow us on Facebook or Instagram.