Real estate in Villefranche-sur-Mer and Saint-Jean-Cap-Ferrat on the French Riviera is among the most coveted in the world. Around an hour's drive from Cannes, half-an-hour from Monaco and 45 minutes from the Italian border, it is one of the most convenient retreat locations on the Riviera.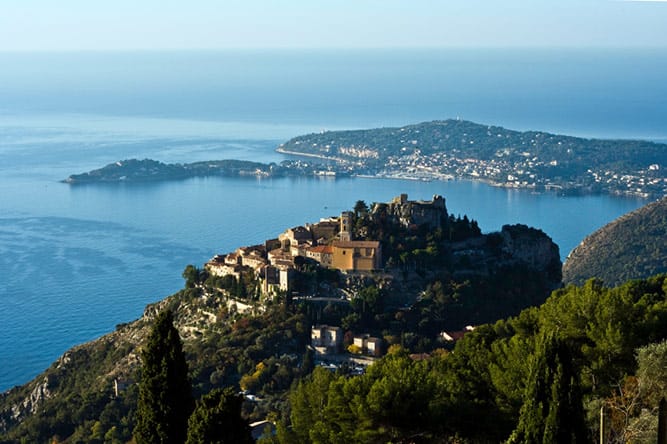 With over 120km of coastline, dozens of golf courses, superb international schools, beautiful beaches, top marinas and yacht facilities, and world class events, luxury real estate on the French Riviera is always in high demand.
A charming old town, which cascades down the hillside to the sea, Villefranche-sur-Mer has remarkably retained its authenticity over the years, despite being so highly sought after by overseas buyers. Nestled between the Cap de Nice to the right and the forested peninsula of Saint-Jean-Cap-Ferrat on the left, this unspoilt bay, with its mottled deep blue and turquoise waters, is a charming French retreat in the heart of the Riviera.
Over the years, Cap Ferrat has become a favourite destination with those who want to indulge in the old-style glamour of the Riviera. It has three stunning beaches, all of which are surrounded by Cap Ferrat's verdant beauty. Cro de Peï Pin is by the main port of L'Anse de Lilong; Paloma, is just a short stroll from the port; and Passable, which possibly because it is the smallest, has the feel of a private beach, as well as unforgettable views across the sea.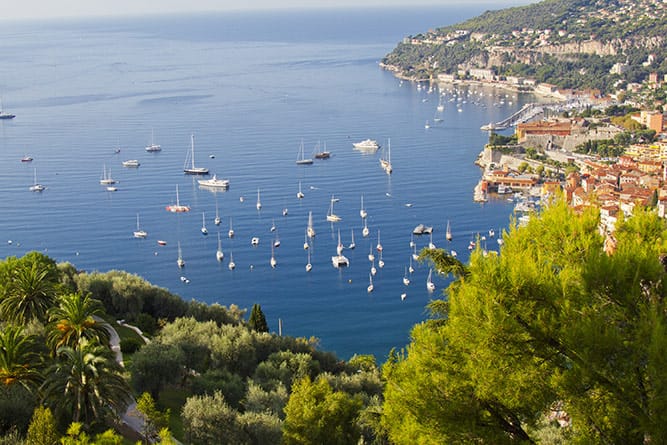 If you are still in any doubt as to whether you should buy property in Villefranche-sur-Mer or property in Cap Ferrat, here are four more reasons why it could prove an essential addition to your investment portfolio.
Excellent accessibility
It takes just half an hour to get to Villefranche-sur-Mer and Cap Ferrat from Nice Airport, where it is easy to fly in and out from a long list of international destinations. Those preferring to take private jets can use Cannes Mandelieu Airport, which is the leading business airport in France after Le Bourget in Paris.
If the train is more your scene, France's high-speed train service (TGV) is available across all major towns and cities along the Riviera, including Marseille, Cannes, Antibes and Nice. The Eurostar also now connects Marseille to London in six-and-a-half hours.
International expat community
With a large expat community on the Riviera, meeting people and doing business in English is part of everyday life. From retirees to families and holidaymakers, this English-speaking network makes it easier for people to settle into their lives or their holidays on the Côte d'Azur.
Global business connections
Over 160 nationalities live and work on the Riviera, which is recognised as one of France's international commercial hubs. Around 75% of businesses in the area are US or European owned, which is partly due to the success of the nearby Sophia Antipolis.
With Villefranche-sur-Mer and Cap Ferrat just 45 minutes away from Sophie Antipolis, they offer the perfect away-from-it-all lifestyle that is in commutable distance from one of Europe's leading technology parks. Whether it is a permanent move or a second home you are seeking, business is always possible if you can tear yourself away from the pleasure.
Lifestyle-enhancing property investment
Political uncertainty in the US and UK is currently driving American and British investors towards lifestyle-enhancing real estate investments in Europe, and, in turn, to the French Riviera, which is home to some of the world's "safe havens".
Villefranche-sur-Mer and Cap Ferrat continue to be one of the most sought-after locations on this list (others include Cannes, Cap d'Antibes and Saint Tropez) as they offer an idyllic lifestyle with fast access to some of the most important high-profile events of the year, such as the Cannes Film Festival and the Monaco Grand Prix.
If you are looking to buy property in Villefranche-sur-Mer or property in Cap Ferrat you can view Home Hunts' selection of homes for sale at www.home-hunts.com. To speak to a consultant directly about your real estate needs and the many off-market prime properties for sale that aren't listed online, call +33 (0)970 44 66 43.