If you're planning to buy property in France, you'll meet a notaire (or two) along the way. But what is a notaire? What do they do? How much does their service cost and who's responsible for hiring a notaire? We'll go over everything you need to know about working with a notaire when buying property in France.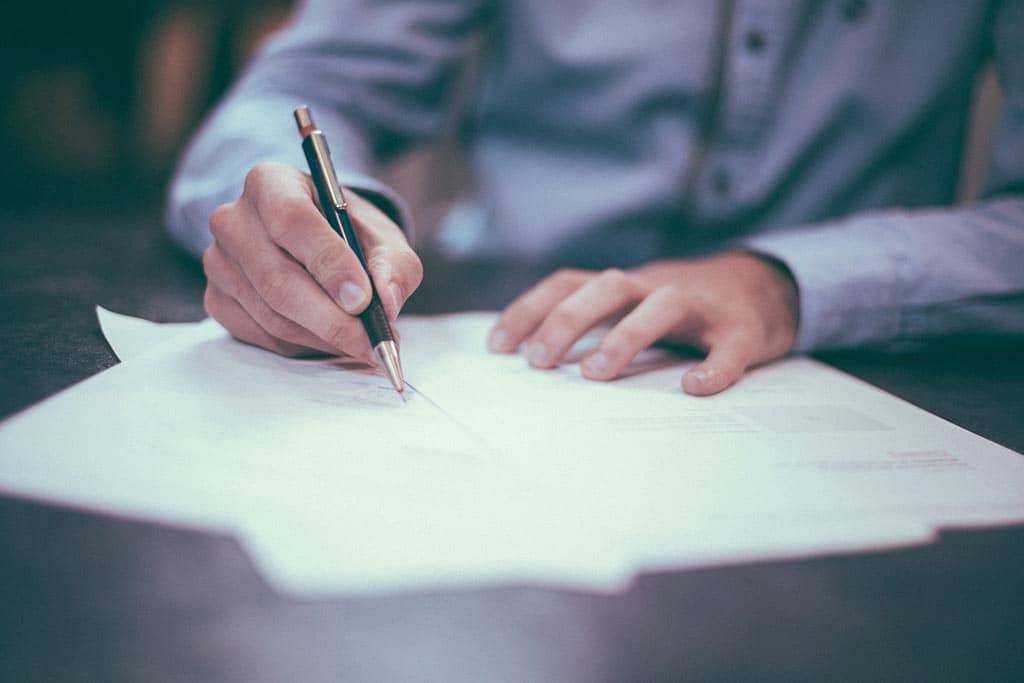 What is a Notaire?
Overall, a notaire is a French public officer, and if you live in France, you'll work with one for most of life's big moments, from buying a house to getting married to working out inheritance legalities. When a legal contract is drawn up by a notaire, complete with a signature and seal, the document's authenticity and legality are guaranteed.
A French notaire handles all sorts of legal procedures and documents, including drafting the contract and deed for the sale of a property, which is also referred to as conveyancing. Another legal responsibility of the notaire is to give you all of the information available on the nature of the real estate agreement you'll be signing. The notaire should make sure that you understand what you're signing.
However, the notaire's job is not to guide you through the entire process, and they do not hold private consultations to discuss your specific property buying situation. That said, you can request a meeting with the notaire to go over general questions or just to familiarise yourself with them, as you'll be in contact with them a lot when buying a French property.
Additionally, notaires have a lot of knowledge of the French property market, and as they're involved in sales for a variety of local properties, they can offer in-depth advice to both buyers and sellers. If you're looking for a French property, it can be a good idea to get in touch with a notaire to ask about the local real estate market, the pros and cons of the area, the history of a property you're interested in, etc.
Also know that if the notaire does not speak your language, they can provide you with an interpreter, or you can of course find one yourself.
How Much Are Notaire Fees in France?
Notaires work for a fixed fee; they don't charge by the hour. However, the fixed fee is based on the property's sale price and location. The notaire's fee is approximately 7% of the property price, this changes fractionally depending on area, price range, whether you have a mortgage and several other factors. There's a calculator on the notaires.fr website that will help you figure out the notaire's fee, along with other purchase costs. Please note – the notaire's fee is predominantly made up of taxes (equivalent of stamp duty etc), they take close to 1% themselves.
Whether you opt to use one notaire or two during the buying process, the fee will remain the same. If two notaires are used, they'll split the standard notaire fee.
Choosing a Notaire to Handle Your Property Purchase
It's most common for both the property buyer and seller to use the same notaire, but it's also acceptable for each party to use their own notaire. Some buyers feel more secure getting information from a notaire who's appointed just to them and not also working on behalf of the seller. You can search for a notaire on the www.notaires.fr website. Alternatively, you can hire a legal adviser instead of a second notaire, but the cost may be higher.
If you opt to bring on a second notaire, know that it could make the buying process longer than if there is just one notaire, and it's possible that each notaire will have their own way of doing things, which could cause complications.
Also know that notaires are self-employed. Instead of going to, say, a government building to hire a notaire, you'll find one who has set up their own business and office. This makes it possible for the notaire to run a public service that doesn't cost the government much (if anything). The state, however, fixes the rate of the service, as explained above.
Buying property in France is a huge undertaking, and before you can live in your dream home, there are a lot of legalities to work through, many of which involve a French notaire. First, though, HOMEHUNTS property agents are able to select beautiful, luxury French properties based on your specific search criteria. Search our site and browse our selection of luxury homes, check out our essential advice guides on buying property in France or speak directly to one of our property consultants by calling +33 (0)970 44 66 43.