You already know that you want to purchase a property in France, and you're ready to start looking for the perfect home to live in. This is also a good time to prepare your mortgage application. That way, once you do find the home of your French dreams, you can call it yours as soon as possible.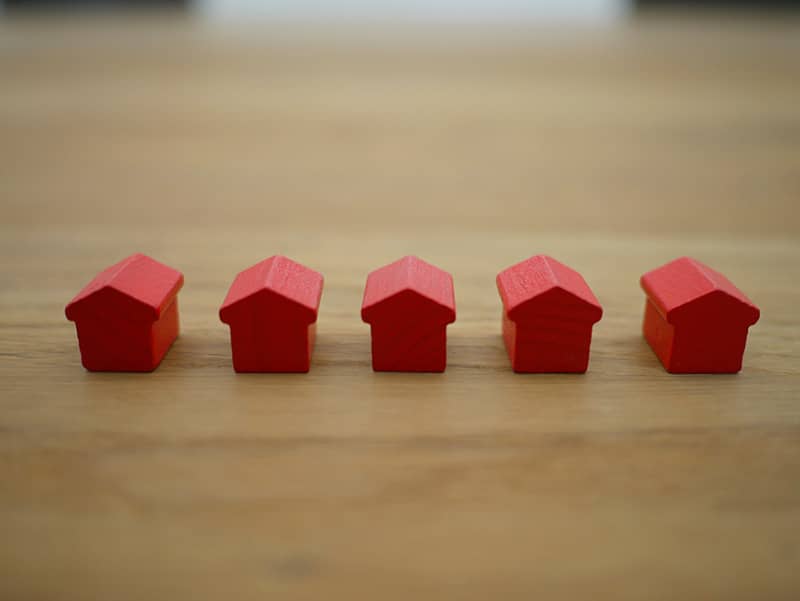 How Easy Is It To Get a French Mortgage?
Getting a French mortgage is not necessarily easier or harder than getting one in your home country, although the expectations and requirements may differ. The potential of getting approved for a French mortgage depends on many factors, including how much you need to borrow, the mortgage type you choose and the property you're hoping to buy. Here are a few specifics to keep in mind:
Lenders want to see that applicants have steady, permanent employment. If you're self-employed or own your own business, you'll be asked to provide special documentation that shows the stability of your work situation.
Some lenders will not approve mortgages for borrowers over 75 years old.
The property's age, condition and potential for resale may be considered by the lender.
Also, in France, credit checks are not traditionally carried out when applying for a mortgage. Instead, your current financial situation, particularly how secure it is, is considered, and that's what the approval process is primarily based on.
What Do You Need To Get a French Mortgage?
In order to offer you a mortgage, French lenders want to see that you have a stable income, savings and a lifestyle that leans toward frugal instead of extravagant. Moreover, foreign buyers may need to have a life insurance policy that equals a minimum of 120% of the mortgage, with the lender as the beneficiary. Additionally, you may have to (or should) open a French savings account, depositing at least what's needed to cover 24 mortgage payments.
There are several fees attached to French mortgages, too. Overall, transaction fees when purchasing French property will total 10% to 15% of the purchase price, and a portion of that will be for mortgage fees.
Can a Foreigner Get a Mortgage in France?
Banks and mortgage lenders in France are usually just as willing to work with foreign applicants as residents. However, while you shouldn't have trouble getting a French mortgage, you will probably need to adhere to additional requirements, especially if you don't live in the European Union. Also, non-residents cannot typically get a mortgage to cover 100% of the property's cost; between 70% and 80% is the most common.
The Process of Getting a French Mortgage
Step 1: Organize Your Finances and Financial Paperwork
While applying for a French mortgage isn't necessarily a complicated process, it can be a strict one. French lenders are known for being risk-averse, and the criteria for getting a mortgage can be rigid, especially for foreigners.
You'll need to prove that your financial situation is stable, sustainable and reliable. Lenders also want to see that you're prudent — not that you spend money without a second thought. And it's excellent if you can show that you have a savings account that you regularly contribute to, too.
Ideally, you'll want to show that your net monthly income is approximately three times (or more) the amount of your financial liabilities – i.e., your mortgage payments, debt and other similar payments. In other words, those financial liabilities cannot equal more than 35% of your income.
To put yourself in the best position possible to be given a French mortgage, try to do any or all of the following:
Avoid overdrafts.
Cash in minor assets.
Create a monthly savings plan.
Pay off small debts.
Stop non-essential monthly payments.
All of this can take some time to get in order, which is why it's best to begin this process as early as possible. It's also a good idea to start gathering the necessary paperwork, including statements for your bank accounts, investments and pensions.
Step 2: Decide on the Type of Mortgage You Need
There are a few types of French mortgages to choose from:
Fixed-Rate Mortgage: This is one of the more popular mortgage types. Typically, fixed-rate mortgages have lower rates than other types of mortgages, as well as better financial security. On the other hand, if you over-pay or pay off the mortgage early, you could be charged a penalty.
Variable-Rate Mortgage: The rate of a variable-rate mortgage can fluctuate, making it riskier than a fixed-rate mortgage (but the rate could also go in your favor). However, instead of fluctuations changing how much you pay each month, only the term length of the mortgage will change.
Capped-Rate Mortgage: This is similar to a variable-rate mortgage, but there's a cap that the rate can't go above. That way, there's more financial security than with a variable-rate mortgage but not as many limitations as with a fixed-rate mortgage.
Interest-Only Mortgage: This type of mortgage is difficult for a foreign buyer to get, and it's best for buyers who will be renting out their properties. At the end of the term, you'll owe the full mortgage amount, but your regular payments will be low because you'll only have to pay the interest.
Step 3: Ask the Lender for an Agreement in Principle (AIP)
You won't be able to get a formal mortgage offer before signing the Compromis de Vente for the property, but you may have trouble getting a seller to accept your offer if they're unsure of your financial status. An AIP is a document that's provided by the mortgage lender before you actually apply for the mortgage, and it has a tentative amount that you'll be given if the mortgage is approved.
There are two benefits to this. First, you'll have an idea of how much you'll be able to borrow. Second, property sellers will be more likely to accept your offer when they see that you're serious about completing the purchase – and that you have the necessary funds to cover it.
Step 4: Sign the Compromis de Vente
Once you've found a French property you love and your offer has been accepted, you'll sign the Compromis de Vente. This initial contract will have many details of the sale (though the finalized details will be included in the Acte de Vente, which you'll sign at the end of the buying process).
Consider asking the notaire to add a conditional clause to the contract that states you'll only move forward with the purchase if your mortgage application is approved. If it's not, you can terminate the purchase and get your deposit back. Some sellers will be hesitant to sign a Compromis de Vente with this clause, but if you have an AIP, that should help put their mind at ease.
Step 5: Apply for a French Mortgage
After you sign the Compromis de Vente, you can apply for a French mortgage. You'll need to gather a lot of documentation, including:
Accountant's statement or employment contract (depending on if you're self-employed or have a traditional employer)
Bank statements for the past three months
Current mortgage and/or rental agreements
Life insurance application or certificate
Marriage certificate
Passport
Proof of income
Proof of residence
State of assets form
Tax returns for the past three years
This may not be all! You could be asked to provide more documentation. For example, if renovation costs are going to be included in the mortgage, you'll need to provide professional estimates of the work.
Whatever you do, don't try to hide anything – French banks conduct forensic-level analysis, so they're bound to uncover something you try to keep secret, which can only negatively affect your ability to get a mortgage.
Step 6: Receive Your Mortgage Offer
It can take between 12 and 14 weeks to receive a mortgage offer after applying. Once you have it, there's a mandatory cooling-off period. During that time, you can go over the mortgage rates and terms, and if you decide to pull out of the purchase, you can do so without penalty or losing your deposit. Note that you must wait out the cooling-off period, even if you're sure about the purchase – only once the time has passed can you sign and return the offer.
Step 7: Complete the Property Purchase
When the mortgage process is finished, the notaire will request the funds from the lender. At this point, the purchase can be finalized. You and the seller will sign the Acte de Vente (which is the final sales agreement), and the home will be officially yours!
HOMEHUNTS estate agents are able to select beautiful, luxury French property based on your specific search criteria. Whether you want to live in the middle of the city or in a more tranquil setting, there is a home in France to fit your needs. Search our site and browse our selection of luxury homes. You can also speak directly to one of our consultants by calling +33 (0)970 44 66 43.