The ultra luxury property sector is consistently buoyant. If you are planning to sell your high end property you are no doubt hoping to secure the top price for it because, after all, it has been an investment for you. Selling luxury properties is slightly different to selling medium sized ones and timing and pricing is crucial.
Interestingly, the buyer may not even view your house in person, but will just rely on their agent as they live some distance away – even abroad. Although you must rely on your estate agent too, there are five important points that will help you to sell your luxury home quickly and achieve the right price tag….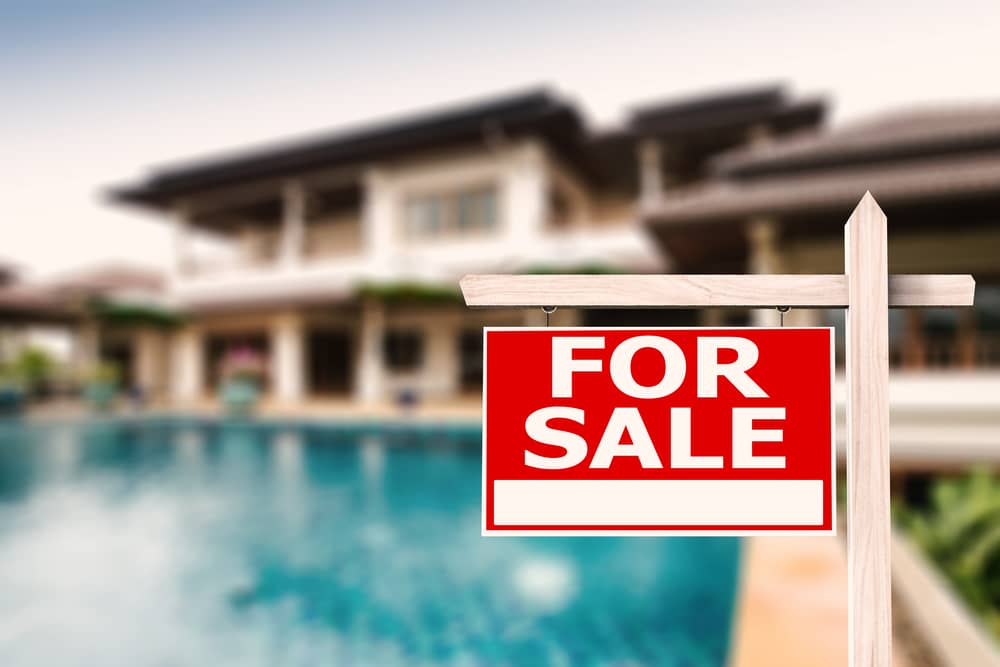 Get the Right Property Agent
How your property is marketed and the price that you get for it will all be down to your property agent. Do spend time choosing someone who specialises in luxury properties and has an in-depth knowledge and understanding of the luxury sector because it does differ from the main stream property market.
The right property agent will be confident and competent and have an impressive track record. Importantly, they will have a good portfolio of prospective buyers. They will understand all the good selling points which may include indoor or outdoor pools, a tennis court, home theatre, sophisticated security system etc. and be able to talk easily with prospective buyers who are smart, business savvy and want value for their money.
Your chosen agent should want to produce a high quality glossy guide for your property and will suggest having a professional video and virtual tour prepared too. They will have an excellent website which will be an effective marketing tool and they will use social media. It is a proven fact that 90% of modern buyers do their house hunting online.
A good agent will have plenty of knowledge about the market too as the trends at the top end do not mirror the other sectors. At present, personal/ family health is of paramount importance so if your property has a vitality pool, health studio or treatment suite for home massages etc, the agent will want to showcase these features. Likewise, wine cellars (now called 'wine rooms' as they can be on any level) are back in vogue and buyers are also looking for kitchens with designated food preparation areas. A clever property agent will carefully monitor these 'must have' features and tweak the marketing material for your property accordingly.
Get an Accurate Valuation of your Property
Because the high end property market is smaller, with fewer properties, it is essential that the asking price is exactly right. If the price is too high, your property will stay on the market for many months with little interest and this will be noticed by perspective buyers. If the property price is right, it will generate interest and hopefully attract the right buyer.
Your estate agent should be experienced in pricing luxury properties and should be able to do so competently by completing a market analysis of similar properties in your area. It is best to leave this to your agent as sentimentality might cloud your judgement if it has been the family home. They will draw up a list of all the good selling points which will include any architectural features, landscaped gardens and such facilities as a home spa or wine cellar. Outside the property gates, the first point that your agent will be considering is the property's location and the desirability of the neighbourhood as this single point really affects the property's market value. Other points that will be taken into consideration are the local facilities and schooling.

Getting the Marketing Right
To help sell your luxury home, it is well worth discussing the marketing of your property in detail with your estate agent.
Check whether the agency has staff who can prepare a house for the photographs or video because it will be worth your while getting help from a professional company that does.
Home Staging companies have been used in the United States People for the past 20 years and the idea is now gathering momentum in the UK where last year  such companies were used by 30% of luxury home sellers. The people who 'stage' properties, know exactly what lighting to use in a room to highlight its best features. They may well move pieces or furniture around or even remove pieces from the room to create more space and will certainly de-personalise the room by clearing away clutter and all the family portraits. They may well dress the room with expensive pieces of furniture, paintings and plenty of fresh flowers in chosen colour schemes. It is not unusual for a home staging company to use 100 props in a single property. Their aim is to present your property as a spacious, luxurious blank canvas that will appeal to buyers who are keen to move into the area and are seeking a property that they can stamp with their own personality.
Getting the Timing Right
Deciding what month you want to sell your luxury home is just as important as the other points we've mentioned. Housebuyers4u, a specialist house buying company have pitched into our article and mention that timing is crucial for high end properties as viewing a landscaped garden with a swimming pool in November is nowhere nearly so appealing as seeing the same garden on a sunny day when the flowers are out and the outdoor pool looks tempting!
Most luxury properties need to be on the market in the spring or early summer unless you live in an area of great autumnal beauty or near a ski slope.  A number of property specialists advocate a 'launch' on the market is best on a Friday so that prospective buyers have the weekend to make enquiries about the property.
Only Carry Out Essential Repairs
This may sound strange, as it is always recommended that everything is in good working order and rooms are freshly redecorated where needed before a property goes on the market, but this is unnecessary for top end properties.
When you sell your luxury home, it is very different as many buyers may wish to completely refurbish it to their liking and this will include redecorating each room in turn and even moving interior walls and staircases to make the space more workable for them. Whilst it is essential to ensure that the central heating system works well and there are no leaks in the roof or guttering, it is a waste of time and effort to do any more.
These five points will hopefully provide you with 'food for thought' but the most essential one is to choose the right agent, because if you do, you will reap the benefits of a quick property sale and at a good price – which is what everyone wants.
If you would like to know a little more about searching for property in France or how to sell your luxury home, you can call us on +33 970 44 66 43 or send us a mail to info@home-hunts.com. If you just want to browse through thousands of beautiful French homes, visit our website at www.home-hunts.com or follow us on Facebook or Instagram.