Looking for Luxurious Properties in Mallorca? The Spanish island of Mallorca is known for its spectacular quality of life, not to mention clean beaches and crystal-clear water (Illetas is where you'll find some of the prettiest). The unbeatable, warm Mediterranean climate means you can partake in golfing or water sports for much of the year, and when you want a more social setting, head to Santa Catalina for its vibrant nightlife.
Mallorca is well-known for its fresh, delicious cuisines, too, which has a heavy focus on seafood dishes, namely paella. Don't forget to complement your meal with a glass of wine or sangria. The busy promenade in Portixol near Palma de Mallorca, has cyclists, runners and skaters making their way along the seafront, and there's also a strong yachting community in the area (when in Puerto Portals, you can't miss the moored yachts).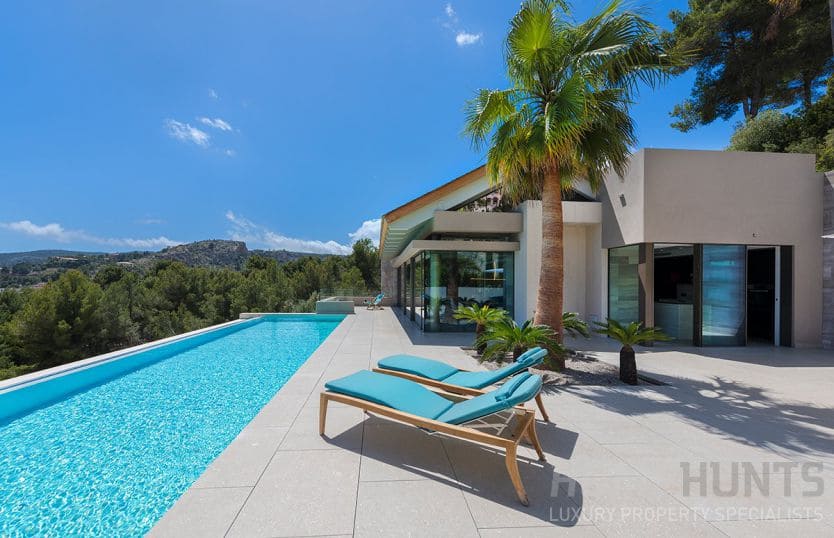 There's a wide range of properties for sale in Mallorca, from luxurious villas set on the sea to beautiful penthouses in the city and even country homes with more than enough land for a pool and garden. Some properties, like those in Esporles, may even have an olive grove or vineyard. Due to its rich tourism industry, Mallorca has a strong second-home market, which is especially appealing to international buyers.
Mallorca has something for everyone, whether you want to be next to the sea, tucked away in the hills or in a city centre, Mallorca has it covered with coastal properties, countryside getaways and properties in the centre of Palma de Mallorca. The island also has limits on construction, which means it won't become over-developed, making practically any spot here a sought-after location for those looking for the perfect property for sale.
Seafront properties in Mallorca are the most desirable, but there are also inland village homes if you prefer to put a little distance between yourself and the coast (and the throngs of people who spend their time on the waterfront). Truly, though, you'll never be too far from the sea, and it's easy to travel around the island no matter where you're coming from or heading to. Inland homes have their own charm, thanks to elevated terrain that offers unparalleled views of the water.
Let's look at five of the most luxurious properties in Mallorca
Stunning 9 Bedroom Contemporary Villa In Palma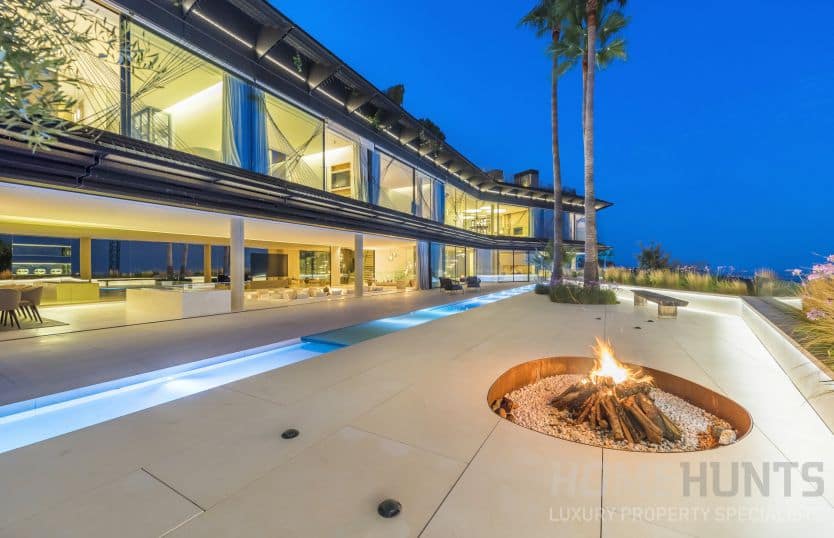 When it comes to luxury properties in Mallorca, they don't come more luxurious than this. With four floors, nine bedrooms and an infinity terrace, this stunning, contemporary home has enormous windows to let in an abundance of natural light and enjoy every view possible. On the ground floor, there's a 100% transparent glass façade that opens into the garden, which doubles the living space when the weather's nice. The roof deck has an open-air cinema, and there's also a wine cellar, gym, Zen garden and underground parking.
Ultra-Modern Three-Story House in Son Vida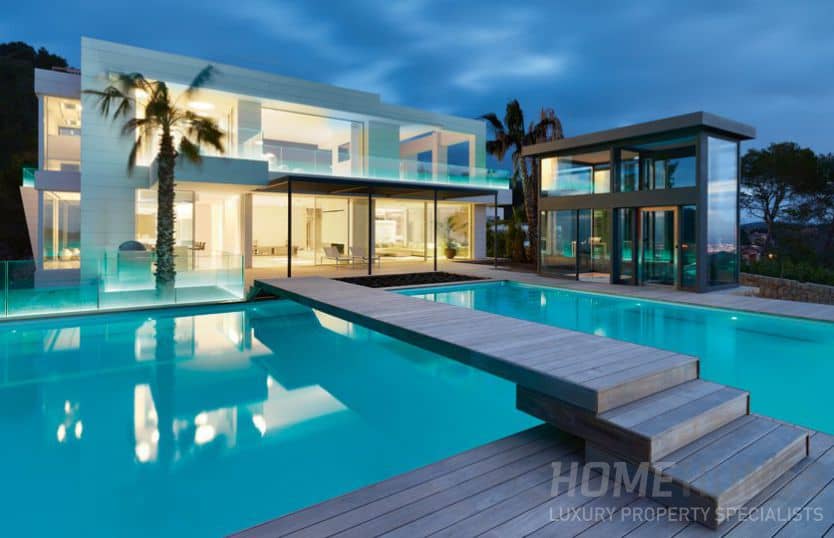 This ultra-modern property's three-story main house has six bedrooms and a staff apartment, plus a helicopter landing pad and solar panels. The Bulthaup kitchen includes Gaggenau appliances, and the home has a special LED lighting system, plus heating and cooling for the floor. There's also a second building with a spa, fitness rooms and three heated pools, one of which is indoors. The separate, two-floor guest house has even more space, as well as a dedicated driveway.
17th Century 10 Bedroom Villa In Puigpunyent

This 17th-century residence, which is based on the original aristocratic homes of the area, was refurbished in 2003 and includes both the main house and a guest house, as well as horse stables. There are also approximately 9,000 olive trees on the property, plus the ability to build an oil mill for on-site production. Moreover, there's still enough land to build another house or outbuilding. The 360-degree countryside and mountain views are complemented by especially lovely weather – because the home is on elevated terrain, summers here are cooler than if you were closer to the water.
One of a Kind Luxury Villa in the Son Vida Hills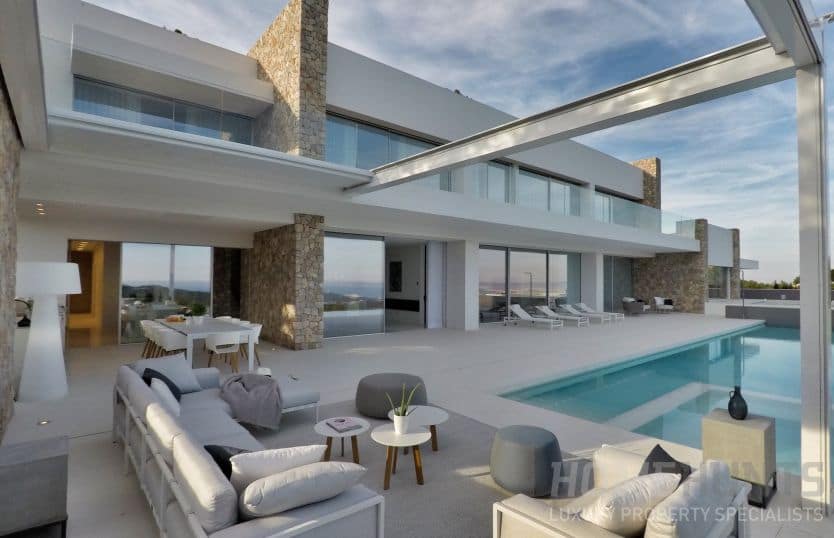 Fitted with designer furniture and the latest technology, this property has a main villa with three floors and a separate guest apartment. Luxury amenities include indoor and outdoor cinemas, a fully-equipped gym, a wine cellar and an outdoor BBQ kitchen. To create an at-home oasis, take advantage of the infinity pool with an integrated whirlpool, spa area with a jacuzzi, steam bath and sauna.
7 Bedroom Luxury Villa Near Palma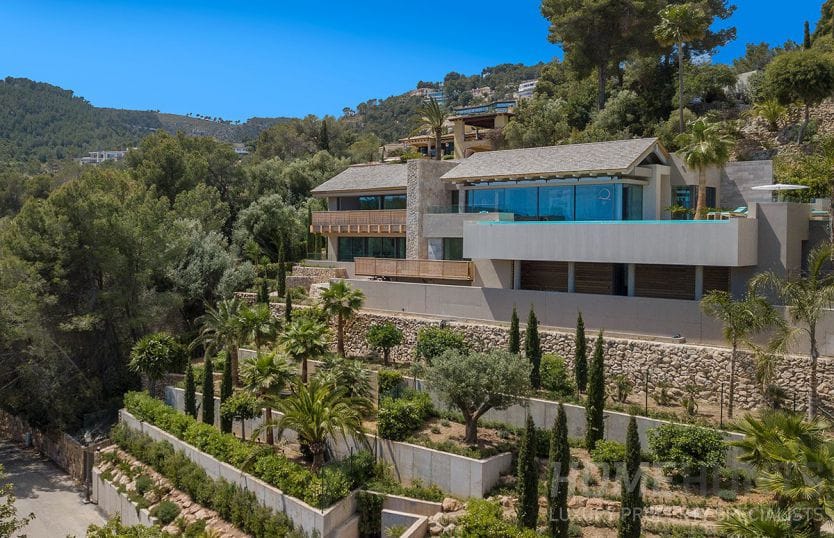 With views over the golf course in Son Vida and to the Bay of Palma, this two-level luxury property in Mallorca has a pool area with ample terrace space. The first floor houses an entrance area, open-plan kitchen and master suite, while the lower floor has an additional six bedrooms and bathrooms, plus a gym. There's also parking space for two cars, a home automation system, an elevator and automatic garden watering.
Home Hunts are buyer's agents, we are here to help you at every step of the process when looking at properties in Mallorca. If you would like to speak to one of the team to discuss your needs or just to have a chat about the market, you can call us on +33 970 44 66 43 or send us a mail to info@home-hunts.com. If you just want to browse through thousands of beautiful French homes, visit our website at www.home-hunts.com  keep up to date with our latest news at www.home-hunts.net or follow us on Facebook or Instagram.