Luxury Chateaux for sale Near Paris
If you were of the opinion that chateaux in France are only found in rural, secluded areas, and that to have this sort of sprawling property you needed to be tucked away on a hillside somewhere, then you'd be wrong. There are many large estates and mansions located near Paris, some under an hour from the very heart of the city. With their luxury amenities and prime location, these are extremely sought-after properties especially with overseas buyers. Consider these six breathtaking luxury chateaux for sale near Paris.
Six-bedroom villa near the Château de Malmaison in Rueil-Malmaison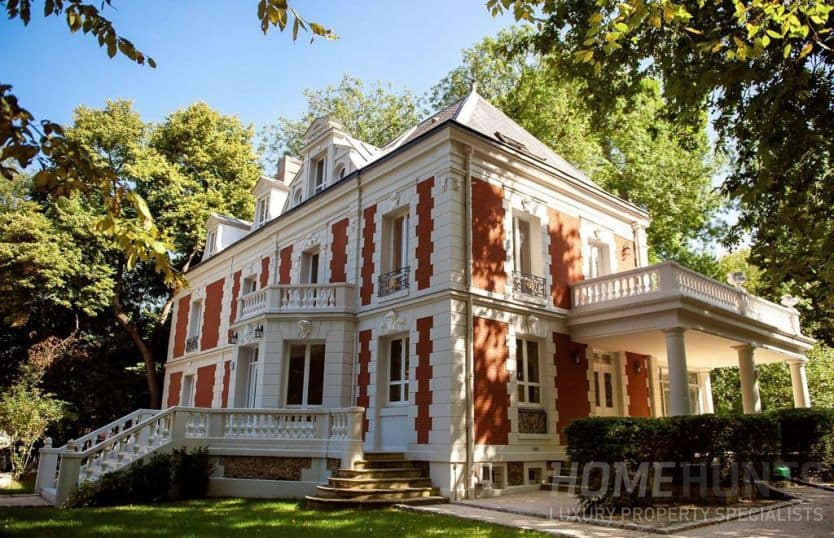 Set in a park near the Château de Malmaison in Rueil-Malmaison, this six-bedroom villa has been renovated with high-quality materials. The three-floor home has a lovely entrance gallery that's used as a reception room, plus a veranda, multiple bathrooms and an open fireplace. The property also includes a gym, jacuzzi and sauna, as well as a caretaker's house. Outside, the mature, landscaped garden is quiet and peaceful.
Five-bedroom villa in Croissy-sur-Seine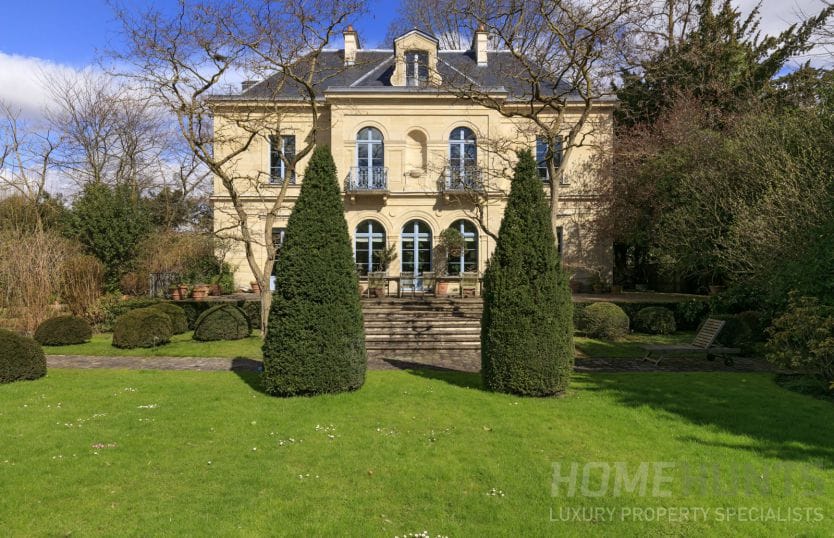 With a landscaped and wooded park as its back garden, this five-bedroom villa in Croissy-sur-Seine dates back to the early 19th century. Luxury amenities and features are spread across four floors – ornate banisters on staircases, a triple reception room with Versailles parquet flooring, a fitness room with a hammam and sauna, and a temperature-controlled wine cellar. The home also has an independent studio and a three-car garage, and the property includes a lap pool and access to walks along the Seine.
Eight-bedroom chateau in Montfort-l'Amaury
This eight-bedroom, 1825 chateau in Montfort-l'Amaury was restored, furnished and decorated by famed interior designer David Hare. The mansion includes three levels and a 1,500-square-foot basement that includes a gym, steam room, wine cellar and subzero freezer. Multiple bedrooms provide plenty of space for hosting guests or creating additional rooms, like a library or office. Noteworthy features include the casual and inviting Provence-themed kitchen, and the master suite with its own antique fireplace and views of the forest. You'll also be a three-minute stroll from the enchanting Forest of Rambouillet.
Impressive Colonial-style Villa close to Paris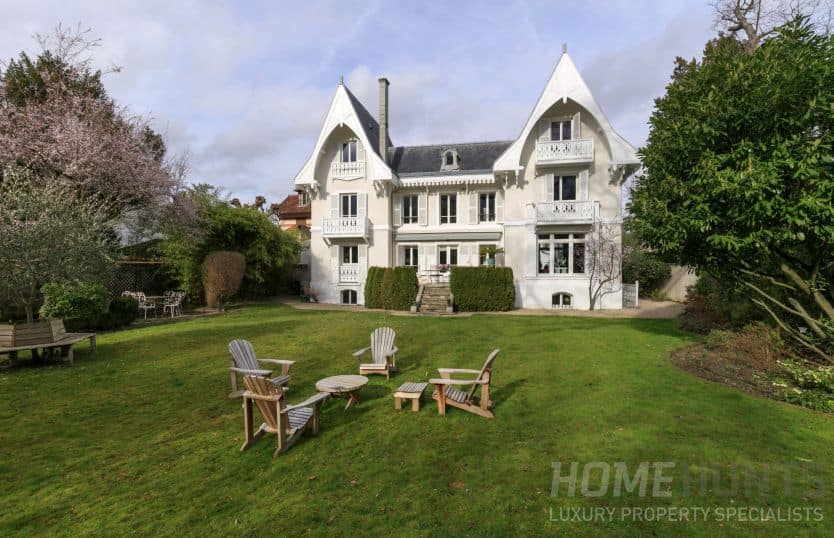 The Le Vésinet location of this impressive 1860 villa is perfect – in addition to being close to Paris, you're also near amenities and schools. Colonial-style architecture and cut, wooden ornamentation add to the home's charm, which is enhanced by the wooded, landscaped property with paths and flower beds. The five-bedroom main house is in perfect condition. Four levels include a double living room with fireplace, an equipped kitchen, a dining room with garden access and a master suite with its own balcony.
The villa also has game and video rooms, a wine cellar and a creative studio that can be turned into an independent apartment. Additionally, there's a renovated caretaker's house with a bedroom, living room, bathroom, kitchen, office and laundry room. The property also includes three terraces, a bicycle canopy, a garden shed and woodshed, a barbecue area and a two-car garage.
Stunning Chateau in Fontainebleau
Not only does this chateau in Fontainebleau have an outdoor swimming pool, it also has an indoor swimming pool. Additionally, there are nine bedrooms and nine bathrooms, and renovations were as recent as 2015. Set on five hectares of land, this is prime space to create a commercial property – there are equestrian facilities and stables, plus an independent building with additional living space.
Glorious Ten Bedroom Chateaux in Paris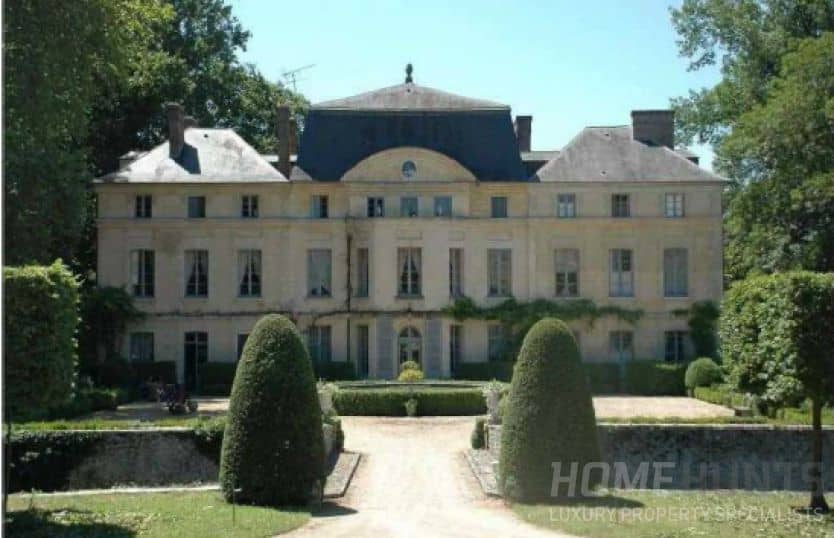 Even some of the most glorious chateaux in Paris don't have as many as ten bedrooms, yet this estate has four suites and an additional six bedrooms, all with their original floor tiles. The reception rooms are equally stunning, with wooden floors and period fireplaces. The property also has a pool and pool house, a water-filled moat and French gardens. Additionally, there are outbuildings and a caretaker's house.
HOMEHUNTS are luxury property buyers' agents who are able to select beautiful, luxury chateaux in Paris based on your specific search criteria. Search our website to browse our selection of luxury homes or you can speak directly to one of our expert property consultants by calling +33 (0)970 44 66 43.