How do you buy a property in France?
Do you find yourself searching the internet and scrolling through picture after picture of stunning properties in France? Maybe you daydream about owning a top-floor apartment in the heart of Paris or a vast chateau in the peaceful countryside. You could be wishing for a view of the glistening Mediterranean Sea in the French Riviera or a mountaintop retreat where you can start your days by skiing to your heart's content.
While it's a bit easier for European Union (EU) residents to purchase property in France, you can definitely get your dream home even if you don't live in the EU. There are numerous Americans and Australians who own homes in France, and following Brexit, it's possible that Britains will be navigating the non-EU waters of buying property in another country. So, how do non-EU residents buy a property in France?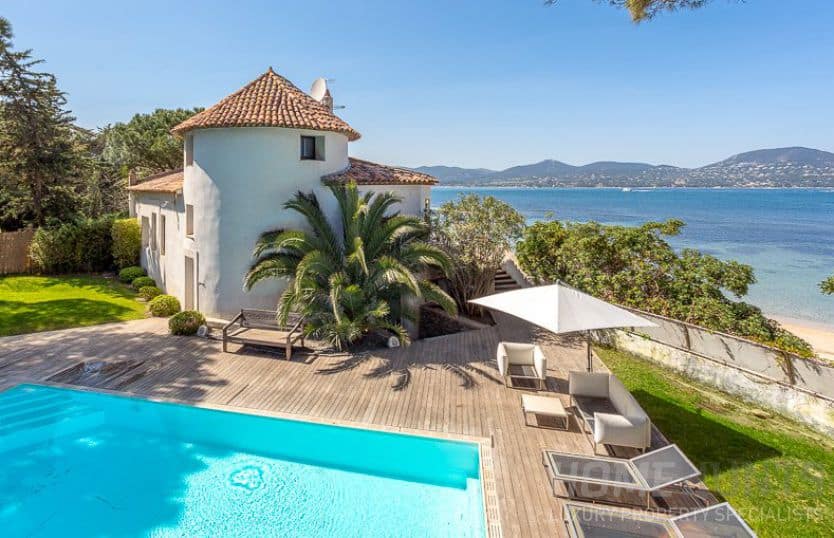 First Things First: Do a Lot of Research
If you want to Buy a property in France when you're not an EU resident is tricky because you'll be doing so much from abroad. It becomes even more difficult if you don't speak the language. Conduct as much research and work as possible from home; when you do visit France, you can spend your time touring the properties you have your eye on. One of the main features of buying property in France is that you'll have to use a notaire to make the sale official.
Consider hiring a property buyers agent who will accompany you on home tours and answer any questions you have. They'll also translate and explain details of the home buying process that you don't fully understand. Furthermore, a property finder will have connections and will be able to recommend any contractors you may need. This is especially helpful if you're purchasing a project property that will need renovations or upgrades.
Getting a Mortgage in France as a Non-EU Resident
Unless you'll be fully paying for your new home in cash, you'll have to secure a mortgage. Even non-EU residents should seek out a French mortgage instead of using a bank from their home country. This is often the best way to get the lowest interest rate that's offered. Also, some mortgages for French property can only be loaned by a French bank – if you try to get a mortgage from a bank outside France, you could be wasting your time.
Though the actual process of getting a mortgage is the same for non-EU residents as for EU residents, there are differences for non-EU borrowers when it comes to the value of the loan. Whereas an EU national may be able to borrow 85% of the home's value, a non-EU resident may only be able to borrow 80 percent.
Those numbers may be even lower, depending on the bank. However, if the bank is trying to get non-EU borrowers and appeal to expat home buyers, they may have a more competitive offer. Overall, many banks will usually cover between 70 and 80 percent of the home's cost.
When securing a mortgage, the bank's top priority is making sure your salary well outweighs your debt. You'll need to show that the debt won't exceed one-third of your salary. It's a good idea to open a French bank account as soon as possible and start making deposits; it'll be easier to present your income verification to the lender.
How Currency Exchange Rates Impact the Final Cost
It can take a few months to finalise the home buying process, and in that time, exchange rates can fluctuate by as much as 10% – either in your favor or against it. Since buying a home is such a big purchase, you could end up paying a lot more than you originally budgeted for. By planning ahead, you can save yourself a lot of "lost" money in fees and a poor exchange rate.
Connect with a currency specialist who will be able to advise you on where to exchange your money and the best time to do so. It's also possible that you'll be able to lock in the current exchange rate when you make an offer on the home. That way, even if the exchange rate fluctuates, you won't end up paying more.
Learn About Inheritance Law for Non-EU Residents
You may follow the inheritance rules of France or of your home country, depending on your specific situation, the value of the property and whether or not the property in France is technically included in your estate. To work out these details, connect with a law firm that has expertise in French law, and also communicate with an inheritance expert in your home country. By getting guidance from the beginning of the home buying process, you'll be able to properly structure the purchase and your will to work in your family's favor.
Additional Considerations When Buying Property in France
During the research stage, make sure to find out what you need to do to stay in-line with French residency laws. Once you move to France and will be staying for longer than 90 days, you'll need the correct type of visa so you don't run into trouble. Depending on your home country, you may also need a visa if you'll be making an extended trip while touring properties.
Also, consider that people who live outside of France may have different tax requirements than French residents. For example, if your French property is income-generating (like a B&B or winery), you may have to pay additional tax on that income.
Final Thoughts
While there aren't restrictions placed on foreigners who want to buy French property, there are different considerations and regulations that you need to know about. The best option is to work with a property buyers agent who will know exactly what non-EU residents need to do to find and purchase the home of their dreams.
It's not a question of "if," it's just a question of "how." For non-EU residents, buying property in France comes with a few extra steps. Knowing what to expect and how to navigate the process will help you get closer to your real estate dreams.
Home Hunts are here to help you to buy a property in France. If you would like to speak to one of the team to discuss your needs or just to have a chat about the market, you can call us on +33 970 44 66 43 or send us a mail to info@home-hunts.com. If you just want to browse through thousands of beautiful French homes, visit our website at www.home-hunts.com or follow us on Facebook or Instagram.