Where are the most sought after property hotspots in South West France? Home Hunts has hundreds of luxury properties for sale in the Midi-Pyrénées and Aquitaine, but here are five hand-picked choices in some of the most coveted locations in South West France to enhance your property search.
The Midi-Pyrénées is the largest and possibly the most diverse region in France. With landscapes ranging from the wild, rocky valleys of the Lot to the picture-perfect countryside of Gers, the heart of Gascony, this is a region that offers a range of lifestyle choices.
Aquitaine is one of France's most popular locations for buyers looking for property in South West France. It is home to around 6% of France's population and runs alongside the Atlantic Ocean to the west and the Pyrénées in the south to join Spain's most northernmost border.
Vineyard opportunity near St Emilion
The number of buyers investing in wine businesses is increasing and Bordeaux – famous for its world class wines – is one of the most sought after property hotspots in South West France for vineyard investment. The Home Hunts team, through their vineyard-finding service, are ready to share contacts and know-how to help you find your perfect wine chateau. They also know how to find bargain wine businesses in Bordeaux, in some of the most expensive and coveted AOPs (Appellation d'Origine Protégée).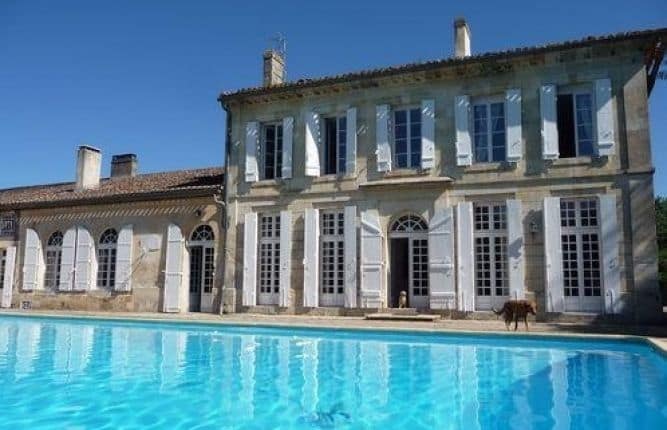 This stunning seven-bedroom château (HH-8958908) is located near the famous town of Saint Emilion. With 40 hectares dedicated to Côtes de Castillon and Bordeaux Supérieur it has so much to offer the right owner, as well as the possibility to rent 12 further hectares. The property is a beautiful 18th century chartreuse with three wine-making chais, a barrel cellar and storage room, as well as a swimming pool and tennis court.
It currently has a good marketing strategy in place – vital to the good health of any wine business in France – and the price is available on application.
Renaissance chateau in Lot-et-Garonne
Agen is a prosperous city between Bordeaux and Toulouse, which is also the capital of the Lot-et-Garonne department. Set on the Garonne it is renowned for its prunes, Pruneaux d'Agen, which are often stuffed with marzipan or marinated in cognac. This department is also a popular wine-producing area, with Buzet and Duras being the most well-known appellations.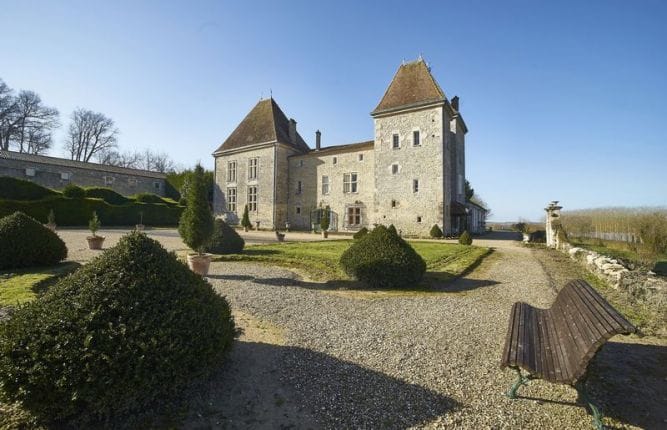 This imposing listed Renaissance château (HH-9603879) in the Lot-et-Garonne is in excellent condition throughout and is set within 23 hectares of formal – and immaculately presented – gardens. A tremendous opportunity to buy a piece of French history in a property hotspot in South West France, it has eight beautiful bedrooms and so could provide an additional revenue stream through the hosting of weddings and events. It is not far from Bordeaux and Toulouse airports, and is on the market for €3,180,000.
Authentic Louis XVth property in Toulouse
Toulouse is located in the Haute Garonne and is one of the most sought after property hotspots in South West France. It is France's fifth biggest city and earned its nickname "the pink city" or "la ville rose" because of its distinctive red brick architecture. With its student and professional population – it has a thriving university and aerospace industry – it offers a sublime mixture of trendy haunts and upmarket restaurants and cafes.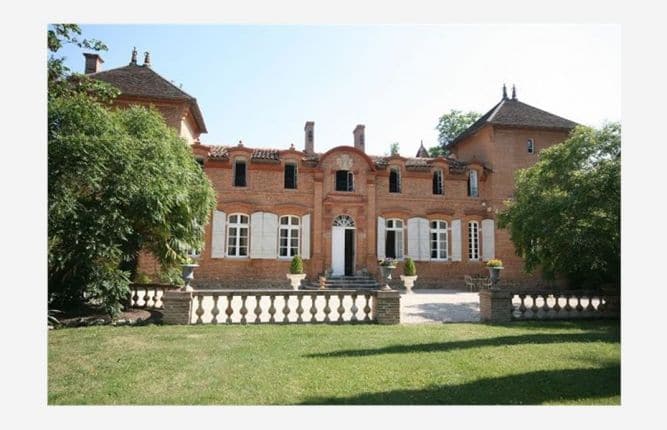 This authentic Louis XVth château is not your average Toulousain property. This incredible, entirely restored residence (HH-9766368) is set in 12 hectares of wooded and landscaped grounds, has six spacious bedrooms and an indoor swimming pool. It also offers a sauna, separate apartment, a workshop over two levels and an air-conditioned cellar. This is a must-see property that will not be on the market for long, especially at €1,970,000.
An enchanting château in Gascony
Armagnac, a local speciality, is produced in Condom, a property hotspot in South West France that is situated in the Gers department. The popular town lies on the banks of the River Baïse and is on the Santiago de Compostela pilgrimage route. With a bustling market and lively atmosphere, this is one of the most sought after places to own property in Gascony.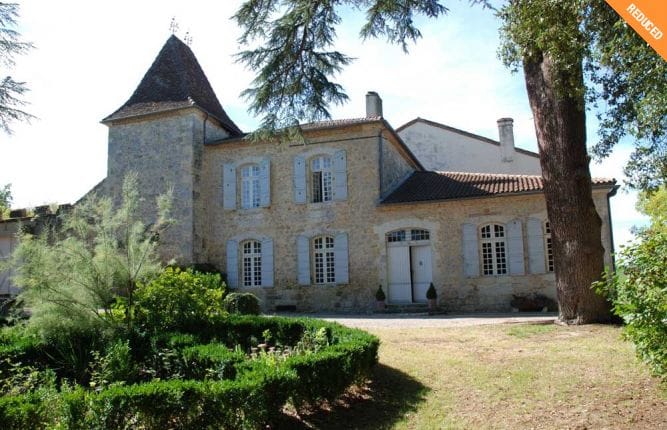 An enchanting property located near Condom, this spectacular château (HH-3849076) was built in the 17th and 18th centuries. It is set in 13 acres of grounds, with panoramic views of the local landscape and over its spectacular sparkling blue swimming pool. Charming, elegant and luxurious are three words that describe this magnificent four-bedroom property, which also comes with a chapel, winery, stables and scope for further accommodation. A viewing is highly recommended and it is priced at €1,285,000.
Successful B&B business in Sarlat-la-Canéda
Located in the Dordogne, the beautiful town of Sarlat-la-Canéda is the department's capital and home to some of the region's best-preserved medieval architecture. As well as being one of the most sought after property hotspots in South West France, it is also a favourite location for film directors and Chocolat was shot here. It is also an excellent base for exploring the Vézère Valley.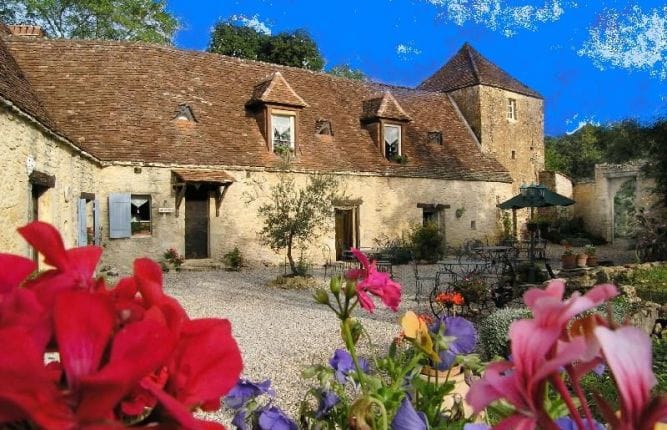 An exquisite set of buildings from the 15th, 17th and 20th centuries (HH-8765881), this property – which is located near Sarlat-la-Canéda in the Périgord Noir – is run as successful gite and B&B business. Set on around seven hectares of land, it has a magical ambiance and features a beautiful swimming pool, pretty gardens, a charming courtyard and several outbuildings. It is priced at €1,060,000.
To view properties for sale in property hotspots in South West France, visit Home Hunts' website at www.home-hunts.com, but to speak to a consultant directly about your particular criteria for French Riviera property, call +33 (0)970 44 66 43.