The Occitanie region remains one of France's best-kept secrets, and some tourists don't realize it exists until they find themselves nearby. Part of this is because the region was made official just a few years ago in 2016, when the Languedoc-Roussillon and Midi-Pyrénées regions were merged. Set in the southwest part of the country, Occitanie has the Mediterranean on its east and the Pyrenees to the south.
If this is your first time in Occitanie, start by taking in your surroundings in Toulouse, the region's capital. Place du Capitole, Toulouse' central square, is a prime location for sipping coffee while people-watching. You'll also be surrounded by an elaborate palace, city hall, an opera company and the theater that the local orchestra company calls "home."
5 Things to Do in France's Occitanie Region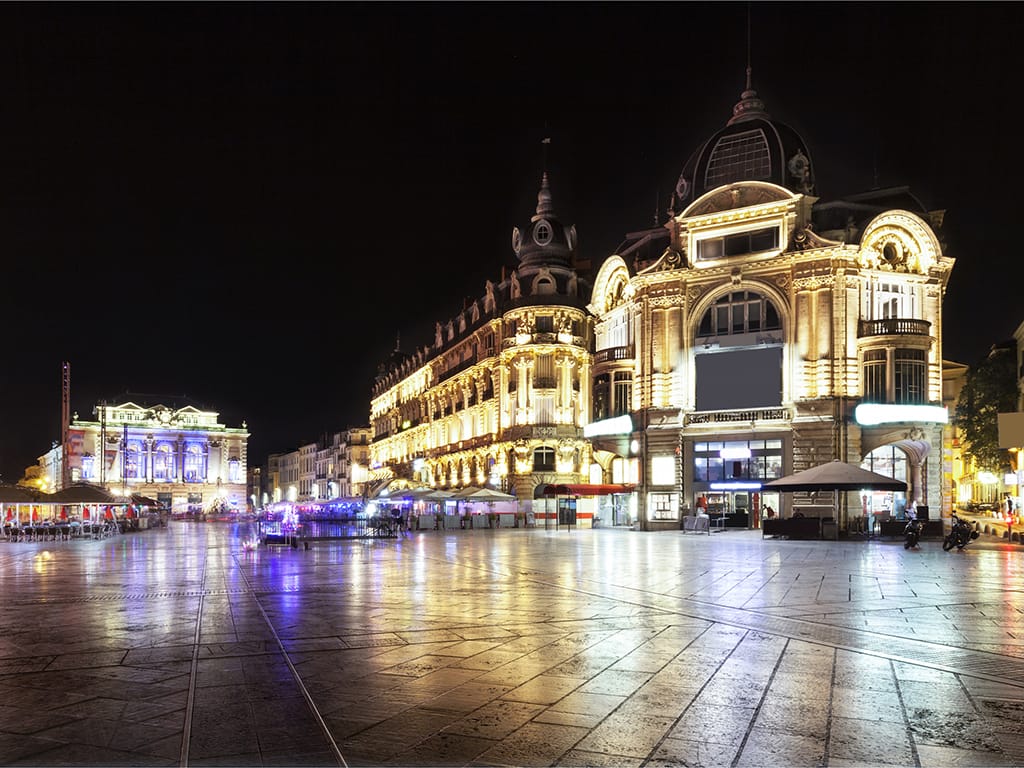 Get a taste of the best wine in the world
Part of Occitanie (the area that was once Languedoc-Roussillon) is the largest wine region in the world, making it the perfect place to book a wine tour. Small producers as well as large, popular estates produce reds, whites and rosés, plus sparkling wine, new varietals and organic selections. Taste your way through a wide selection and meet the people who grow and make the wine with their own hands.
You may also want to visit Le N5 Wine Bar, which is considered one of the best wine bars in Europe. They have thousands of bottles of wine to choose from, plus hundreds of wines that are served by the glass. Thanks to their tapas and mini-dishes menus, you can spend the entire evening sampling cuisine and wines until you've had your fill.
Explore two historic abbeys
Two notable abbeys in Occitanie are the Flaran Abbey, which has roots that date back to 1511, and L'Abbaye St-Pierre, which is in Moissac. The simple monastery at Flaran has stark white walls that are perfect for displaying art. What were once dormitory houses for Cistercian monks now hold works by some of the most famous artists in history, including Cézanne, Matisse, Monet, Picasso, Renoir and Rodin. Plus, you won't have to compete with crowds, like you do at Paris museums. At the Moissac abbey, which is part of the Santiago de Compostela route that many modern-day pilgrims take, you can stroll through some of the world's oldest cloisters – make sure to bring along your camera.
Spend the day in Nimes
Referred to as the French Rome, Nimes is rich in Roman heritage, as well as entertainment. While Nimes clearly remembers and celebrates its history, the city is surprisingly contemporary. The Musée de la Romanité is a great example of this: the architecture itself is wholly modern, but inside you'll learn about Nimes through the centuries. The preserved Arena of Nimes is nearby, where 24,000 people gather for the Great Roman Games, the Nimes Festival and concerts. To wind down, visit the ancient city centre, where you'll have access to charming pedestrian streets and town squares with fountains and terraces. Many of the area's mansions also have lovely inner courtyards to wander through.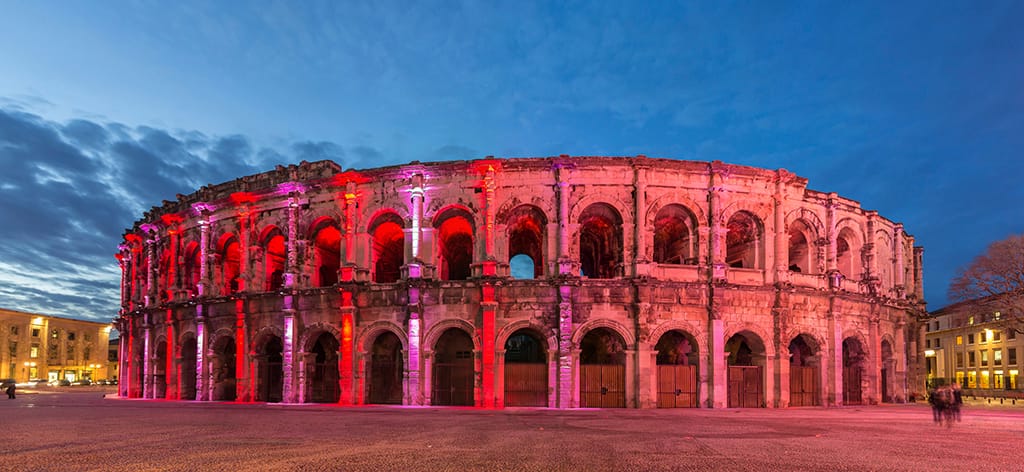 Visit Saint-Cirq-Lapopie and travel along the Lot
Saint-Cirq-Lapopie is one of Les Plus Beaux Villages de France, an association that was created in the 1980s to promote France's rural villages. You can visit 13 historic buildings and several stunning chateaux here. Once you're finished sightseeing, head down to the Lot river to embark on a boat ride. If you'd like to be your own captain for a weekend or even a full week, you can navigate on your own by renting a houseboat. There are also day-long, guided cruises, as well as shorter, 90-minute cruises that will give you an experience on the river without taking up too much time.
Soak up the atmosphere of Montpellier
While Montpellier is one of France's largest cities, it's still possible to tour it by foot in just a couple of days. Montpellier is notably livelier than other parts of Occitanie, particularly in the central square, called the Place de la Comédie. At the Promenade du Peyrou, you'll be amongst the locals, and as you sit on a bench or under the shade of a tree, you'll see runners go by and you'll be serenaded by street performers. You may even catch the weekly antique market that's held there. Visit the botanical gardens if you need a bit of peace and quiet; it's also the perfect setting for a picnic.
Whether you are interested in the Occitanie region or other regions of France. Home Hunts are here to help you to find your dream property. If you would like to speak to one of the team to discuss your needs or just to have a chat about the market, you can call us on +33 970 44 66 43 or send us a mail to info@home-hunts.com. If you just want to browse through thousands of beautiful French homes, visit our website at www.home-hunts.com or follow us on Facebook or Instagram.