Property hotspots in Provence
Where to buy in Arles for the best homes and the most savvy property investments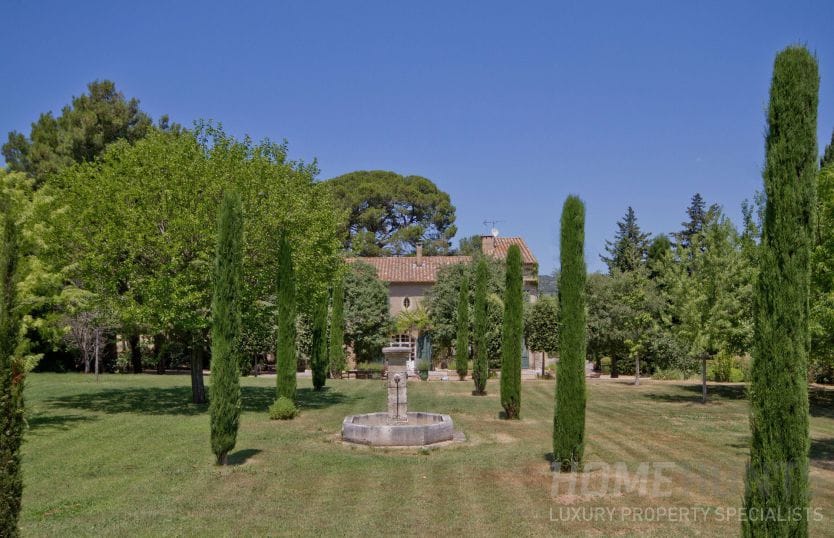 Condé Nast Traveller has listed Arles as one of its top holiday destinations for 2019. A captivating Roman town which was a busy hub for goods transportation via the Rhône in the 1st century, Arles is famous for its amphitheatre, annual "Rencontres d'Arles" photography festival and for being home to Vincent Van Gogh.
"Vincent Van Gogh's dream is finally coming true," the article reads. "It was his vision for Arles to become a kind of utopian refuge for a collective of artists – and now, with a major new arts venue being created, including a centrepiece by Frank Gehry, this Provençal city in the Camargue is set to become an important art destination for Europe."
Now it is becoming recognised as a cosmopolitan and cultural centre, with an increasingly coveted property market. New cultural developments, such as the LUMA Project at the Parc des Ateliers, funded by Maja Hoffmann, and the architecturally striking, soon-to-be completed tower by Frank Gehry are making a huge difference to Arles's status on the property market.
"Arles is also going through something of a renaissance in terms of real estate, as the market has been particularly robust," says Home Hunts consultant Lissie Templeton. "It is steeped in history and art, and buzzing with a very current, vibrant energy."
How about a home in the historic centre?
In terms of where to buy, the historic centre of Arles is particularly prized. "It is in the protected zone and would most remarkably be the area around the Hotel de Ville and Place du Forum, La Roquette and the sector behind the arena, L'Hauture, which is the oldest district in the city," says Lissie.
Van Gogh's colourful "Café Terrace at Night" was an 1888 oil painting of The Café Terrace on the Place du Forum. Cobblestones streets and cosy buildings are prevalent in this piece of artwork, which was one of the first scenes he ever painted of Arles.
"All of the properties have immense character with stone facades and wonderful original architectural features," she continues. "Roof terraces are sought after as they give far reaching views over the tiled roofs of Arles, but one can also find properties with beautiful internal courtyards which remain deliciously cool in summer."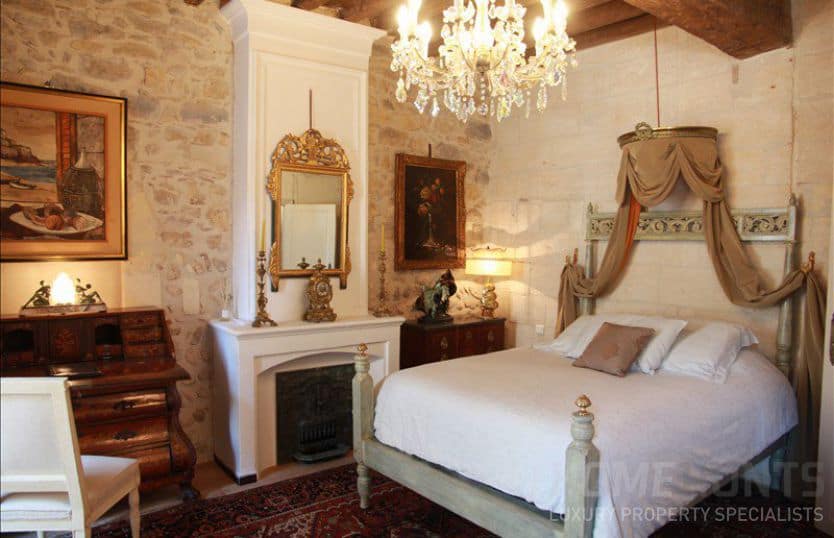 Authentic stone houses with original features, such as this immaculately-designed two-bedroom property (HH-12368191), is in high demand in Arles. In the heart of the town, this elegant residence provides views over the Roman amphitheatre and would make a particularly good second home investment as it would rent well to tourists, especially during the summer season.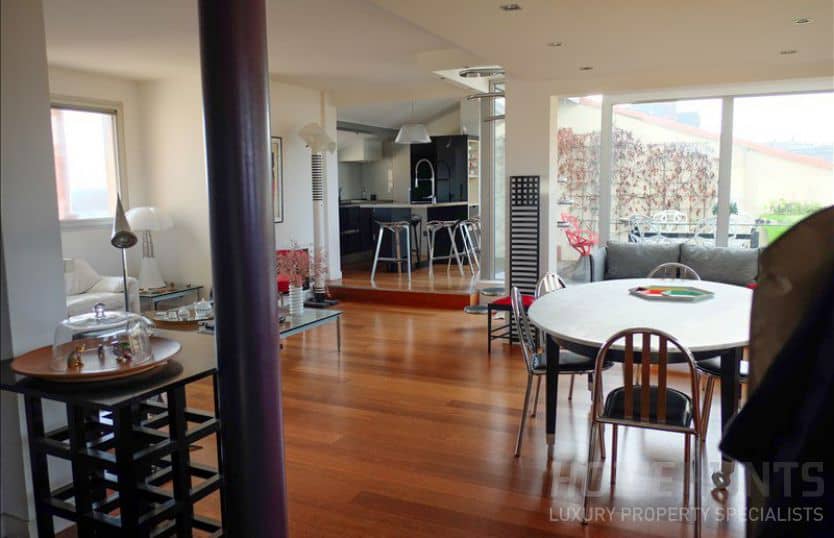 Views of the Les Arènes d'Arles don't get much better than the one from the terrace of this contemporary duplex penthouse. Having been completely renovated, at €530,000 this three bedroom property (HH-12411502) offers a good investment opportunity for the right buyer.
A village fit for a family in Fontvieille
Lissie says that as space is limited in Arles, Fontvieille has long been the village of choice for those who prefer to work in the city, but seek a more tranquil and gentle pace of life.
"It is also more practical for families, which gives Fontvieille a bustling energy all year round," she explains.
An authentic Provençal village, famous for being home to Alphonse Daudet's windmill and for being one of the most abundant olive-producing villages in Provence, it is popular with families looking to relocate, as well as second home owners, and as holiday destination.
Gardens, a variety of restaurants, beautiful walks in the hills and the Abbey de Montmajour – a majestic building between Arles and Fontvieille, which was visited by Van Gogh many times – makes it a special place to stay and from which to explore Arles and the region.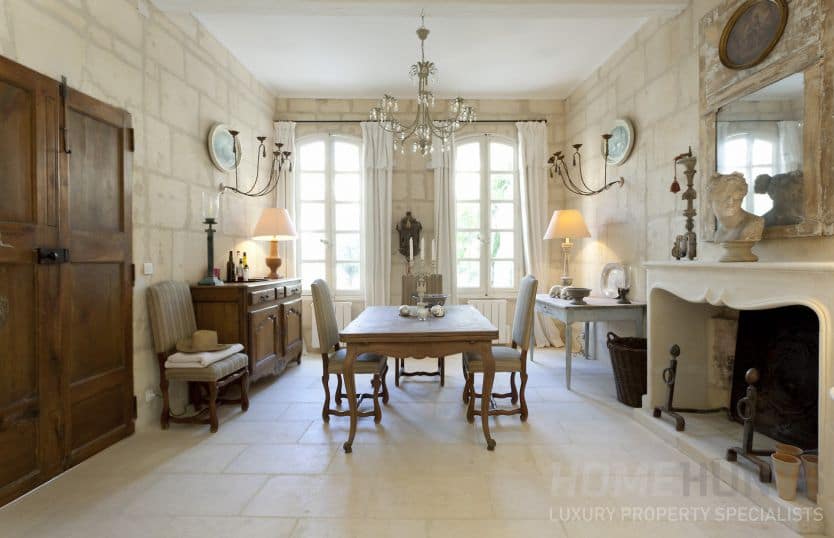 In the heart of Fontvieille, this elegant, unique residence (HH-12235490) has been completely renovated. With Provençal perfection outside and rustic, elegant décor inside that has been carefully created with calming, neutral colours, it is an ideal family home or holiday residence. Six bedrooms and a spacious, pretty terrace make this a highly attractive opportunity at €795,000.
This splendid village house (HH-12522098) in Fontvieille, with its pretty courtyard and garden could make a perfect family home. With four bedrooms, an attractive swimming pool and light-filled spaces, it's priced at €615,000.
Up-and-coming areas for investments
For investors looking for a bricks and mortar bargain in the area, it is worth searching in the east of Arles.
"Head east out of Arles, with the Alpilles hills framing the vista to the north, through Pont-du-Crau and Raphèle-lès-Arles, towards St Martin de Crau," says Lissie. "Here you can enjoy the gentle plains of the Crau – where top-quality hay (Appellation d'Origine Contrôlée) is harvested for international thoroughbred racing stables – and find authentic stone farmhouses. Many offer potential as large family homes with the scope to create a gite rental business during the summer when demand for tourist accommodation is high."
Lissie adds: "To the north of the plains, nestling at the foot of the Alpilles, lie villages such as Paradou, Les Baux-de-Provence, Maussane-les-Alpilles and Mouriès. On the north side of the hills is Saint-Rémy-de-Provence and all are within 20 minutes of Arles."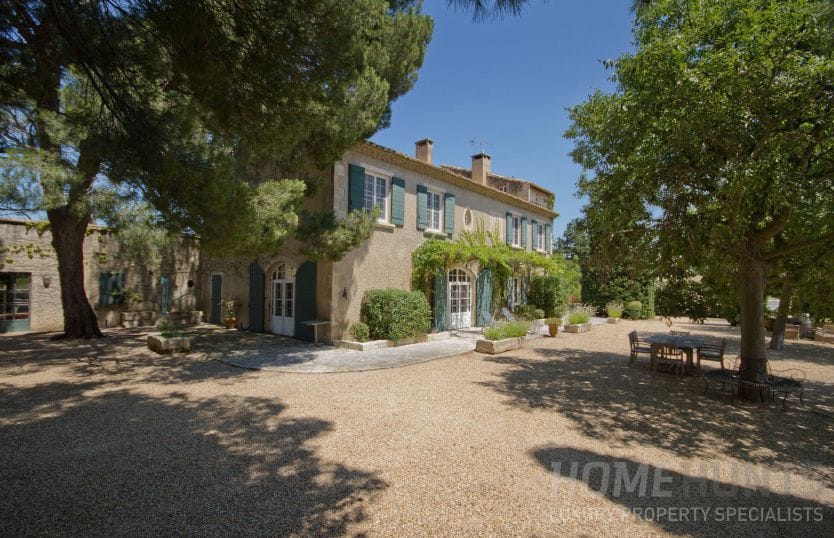 In the heart of the Alpilles, this picturesque five-bedroom property (HH-12465996) is set in grounds of four hectares and bordered by a beautiful pine forest. From the landscaped garden, to the lengthy swimming pool and spacious interiors, it could provide a perfect escape for enjoying "la vie Provençale" and also offers excellent rental prospects.
If you are looking to buy a property in Arles, you can search for prime properties at www.home-hunts.com, but if you feel ready to speak to a Home Hunts consultant about your specific requirements, call +33 (0)970 44 66 43.