There's so much to think about when planning to move to France but what do you need to consider when choosing where to live in France?
It's easy to focus on one aspect of life there and forget about the others. You can get caught up in choosing the right school for your children and then realise that you want to be by the sea instead of in the heart of a city. Or you could have your mind set on a ski chalet in the French Alps but not think about what you'll do during the warmer seasons. France is such a phenomenal place to live that it's hard to go too wrong, but it's still important to have a list of must-haves, don't-wants and preferences to make your property search go smoothly.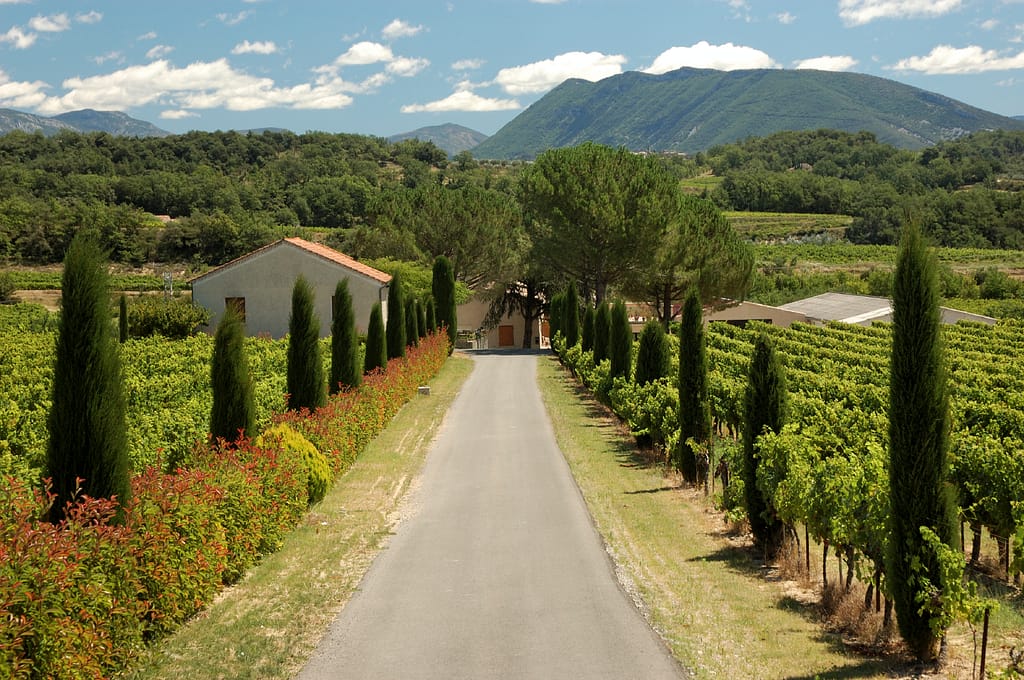 The Importance of Choosing the Right Location 
You could find an absolutely perfect house in France, but if it's in the wrong location for the lifestyle you're after, will you ever be happy there? The setting isn't just about the landscape you're surrounded by, either – it's also about your access to amenities and activities, from Wi-Fi and hospitals to weekly markets and travel services.
Internet and mobile service isn't something to brush off and assume you can deal with later. France's rural towns can have pretty limited access to those connections, and there's no guarantee that there's a workaround. If you work from home or simply rely on staying connected via the computer or your smartphone, make sure to choose a location that doesn't have a connectivity issue.
The Weather in France
On average, the temperature during the winter in France ranges from approximately 0 to 8 degrees Celsius, and summer ranges from about 16 to 29 degrees Celsius. Depending on where in France you decide to live will have a bearing on the local climate.
In general, France sees cool winters and mild summers. The main exception to this is along the Mediterranean Sea, which is known for its mild winters and hot, sunny summers. (The Languedoc or Occitanie and Provence regions are particularly hot during the summer.) If you're more interested in cold, snowy winters, consider the French Alps.
Remember that if you travel to France to visit properties, the weather that you experience isn't necessarily the weather to expect year-round. Bright, sun-drenched seaside towns can feel remote during the winter once tourists have left and a lot of businesses close for the season. Or, you can fall in love with a village during the winter if it's peaceful and welcoming, but be turned off if that region gets flooded with tourists during warmer months. Ultimately, take into consideration the year-round weather and crowd expectations for a more complete idea of what it'll be like to live there.
Transport Links in France
There are a lot of reasons to think about transport links into and out of France, as well as around the country. If you're going to be heading out of the country often to visit family or friends, you'll want to make sure it's easy to take a plane, train or car where you're going. You don't want to be stuck traveling five hours to the airport just to head to the U.K. for a long weekend, for example. And that's even more vital if you're buying a second home in France and will be back and forth frequently.
If you're going to be visiting other parts of the country for work or tourism, it's also important to be close to train or road links. It'll be especially helpful to get to the high-speed TGV train that operates all over France. In general, the more rural the location, the fewer transport links there will be close by.
Amenity Considerations When Moving to France
Think about the amenities you need for both necessity and comfort, and consider how far these amenities can be before they put a damper on your lifestyle. For example, maybe your kids are already used to traveling a bit to get to school in the morning – a more rural area that's 30 minutes away from their school may not be a big deal. But if you're used to having everything within walking distance or a three-minute drive, no longer having those conveniences can make your new home much less enjoyable than you planned. At the very least, even if you don't have any specifics about how far amenities are, find out where the essentials are located so you're never stuck in an emergency.
Here's something else to consider: fewer amenities nearby usually means fewer people to converse with. For some, that may sound great – you can head out once a week or so to socialise and then stay to yourself or with your immediate family the rest of the time. But if you like being around people and meeting new friends whenever possible, you may feel isolated fast.
The Type of Property You're Looking For
Of course, you'll want to think about the type of property you'll be living in. But on top of knowing how many bedrooms you need and if you want a wine cellar, fitness room or cinema is deciding what type of commitment you want – or don't want.
A new build could need fewer renovations than an older home, but you could miss out on a charming, traditional feel. A home that's in need of renovations can sound like a fun project, so long as you have the skills, time and budget to make the needed changes. A sprawling villa with plenty of space can be a dream come true, but some buyers prefer a luxury apartment where a lot of the upkeep and maintenance is handled by staff.
If you're looking for a second home, you'll want to access it easily, meaning you're close to the airport, train, etc. This is also important if you're going to rent out the home while you're not there – tourists usually don't want a long trek to their rental following a flight, and they also won't want to be stuck without a way to explore the area.
Learning the Language
When deciding where you're going to live in France, consider your fluency level in the French language. If you buy a home deep in a rural part of the country, you'll need to be more fluent than if you were to move to a major city where more people are multilingual. While you can always work on your language skills once you arrive, think about how difficult it's going to be to get through the home search and buying process if you don't speak the language.
Speak to a Specialist About What to Consider When Choosing Where to Live in France
Buying property in France is a huge undertaking, so it is vital that you thoroughly consider all aspects of the location that you are thinking of living in.
For more information contact one of our property consultants by calling +33 (0)970 44 66 43 who will be able to help you with your property search.