Bordeaux property attracts all sorts of buyers, from foreign investors to Paris residents looking for a home from home. Many Bordeaux residents participate in everything from adventure-filled activities like mountain climbing and outdoor pursuits to relaxing in peaceful spa villages. There are many reasons to consider buying a property in Bordeaux so if you're wondering why then read on.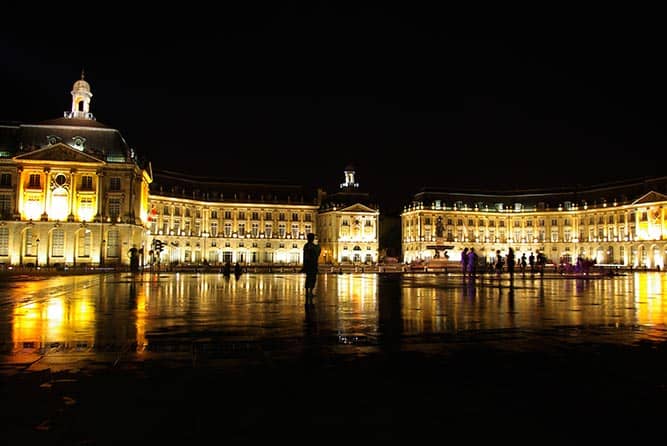 An assortment of activities on your doorstep
Bordeaux is located in an area with access to any recreation you desire, with proximity to both the mountains and the sea. You'll be less than an hour from Arcachon and Cap Ferret, where many residents and holidaymakers spend their summer days. During the winter, skiers can make it to the Pyrenees in less than three hours. Since you can count on most days being sunny year-round, you won't have to miss out on any kind of outdoor activity.
Perfect for wine lovers
Vineyards are practically everywhere, which is no wonder, since Bordeaux is the most influential wine district in the world. If you want to be as close to wine as possible, you can purchase a chateau vineyard with five or more hectares of vines. Many vineyard properties have vines that are already in production, while others have untouched land where you can grow your own vines. Ultimately, you can turn winemaking into a business or you can simply expand your knowledge and delve into a favourite hobby.If you'd prefer to enjoy the labour of others, you can still live in a wine-rich area while being on vineyard-free property. Bordeaux is located in Gironde, which is an ideal place to purchase wine.
Peace and tranquility
For unmatched serenity, consider owning a home in the most tranquil of settings: on its own private island on the river.
A food lovers paradise
Gourmet food lovers can get their fill in Bordeaux, where there's no lack of robust cuisine. Gordon Ramsay and Joel Robuchon are among the many revered chefs who have opened Michelin star-awarded restaurants in the area.
Stunning architecture
Bordeaux is often referred to as "Little Paris" thanks to its architecture. Stroll down the Gironde's left bank to catch a glimpse of lovely fountains and classical design. Aside from the architecture, though, Bordeaux is quite different from Paris, mainly due to its sovereignty. In essence, this area has a strong regional identity that's all its own. Bordeaux may have old world charm, but it's not stuck in the past. It was actually one of France's first digital cities.
Top of the class for schools
Many of the best schools in France can be found right in Bordeaux. Also, Bordeaux has a strong population of university students, similar to Aix-en-Provence. Thanks to this collegiate presence, there's no lack of bars, clubs and eateries nearby.
Proximity to Spain
Residents of Bordeaux feel connected to their nearby Spanish neighbors. Located in the south-west of France, Bordeaux isn't far from the Spanish border. Many locals even pronounce some words with a Spanish roll of the tongue.
Steeped in history and beautiful countryside
There are plenty of historic sites to visit, including the Gallo-Roman ruins. North-west of Bordeaux is Saintonge, where you can visit historical churches and see their medieval carvings.This area of France has the most parkland in the country, including the Pyrénées National Park, which takes up 200,000 acres. The Landes forest, which is located south-west of Bordeaux, is the largest forested area in Western Europe.
A warm climate
The climate in Bordeaux is highly sought-after. Most of the year, the weather is warm or mild, and it doesn't rain much. The whole of south-west France is diversified and unique, and the quality of life in Bordeaux is excellent in itself. This is one of the only places in Europe where you can dive into a metropolitan lifestyle while being in the centre of the French wine industry.