Each one of Paris' 20 arrondissements has its own set of characteristics, historic sites and real estate property types. The artistic influence of Saint-Germain-des-Prés can still be felt in the streets and exhibitions of the 6th. Quintessential Eiffel Tower views can be gazed upon from the terrace of your 7th arrondissement apartment. Avenue Montaigne in the 8th is a dream destination for fashion lovers. Serene Trocadéro in the 16th attracts families who want to live in the city but still have a private, suburban experience. Choose a neighbourhood with the personality to fit your vision of the perfect Parisian lifestyle.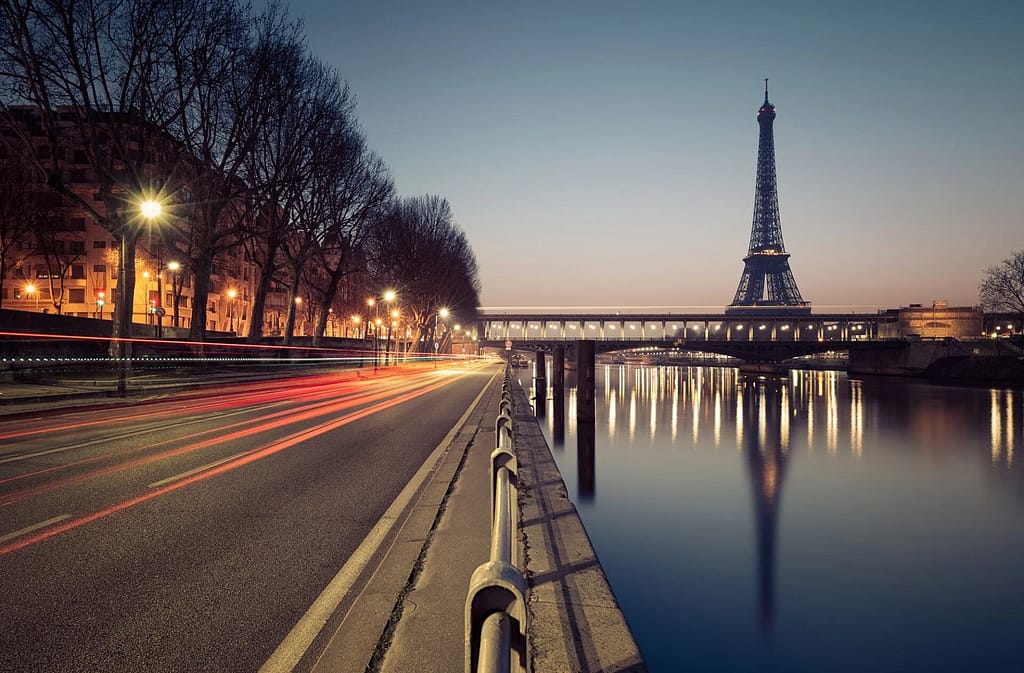 6th Arrondissement: Saint-Germain-des-Prés
After World War II, Saint-Germain-des-Prés became a cultural and intellectual hub where filmmakers, musicians and philosophers gathered. Renowned artists and writers who once lived in the 6th include Ernest Hemingway, George Sand, Oscar Wilde and Pablo Picasso. Though the 6th is close to the energetic heart of Paris, it's pleasant and peaceful. Shop at the designer boutiques, antique stores and specialty food markets that line its charming streets. Peruse high-end art galleries and visit the Musée national du Moyen Âge, a Gothic building with art from the Middle Ages. The Jardin du Luxembourg is perfect for running or cycling on a warm day.
Historic architecture is still prevalent here, though many old, beautiful buildings have now been turned into apartments with more contemporary features. Unique properties include an "artist's workshop" with a glass wall and a double-high living room ideal for displaying artwork. Many homes in this neighbourhood have rare comforts like Italian shower rooms, chromotherapy bathtubs and pre-wired Bose audio systems. Apartments in the 6th also provide excellent rental opportunities if you're not going to be living there year-round.
7th Arrondissement: Eiffel Tower
While the 7th does have a handful of residential homes available, the most sought-after properties are elegant apartments, many of which have unbeatable views of the Eiffel Tower. Traditional 1930s architecture can be found in this tranquil neighbourhood and even renovated homes have retained their period traits like original fireplaces and parquet floors. Bright apartments include fully-equipped kitchens, lifts and caretakers. Shop at independent bakeries and cheese shops, then visit the Palais Bourbon and the Musée d'Orsay. Les Invalides has plenty to help fill a day, from a park where kids can play to museums, monuments and the burial site of Napoleon Bonaparte.
8th Arrondissement: Avenue Montaigne
The 8th arrondissement, particularly Avenue Montaigne, is known for being sophisticated and attracting the elite. As one of the most stylish streets in the world, Avenue Montaigne is home to high fashion stores like Chanel, Dior and Fendi. The nearby Champs-Élysées also teems with luxury shopping, plus bars, clubs and restaurants that rarely close. The 8th's stone buildings, family-sized apartments and modern, private residences showcase 19th century architecture and have upgrades like gyms, wine cellars and expansive balconies. Commercial property is available as well, as this is Paris' main business district. Visit historic landmarks like the Luxor Obelisk and the Arc de Triomphe, or escape the tourists by heading to Parc Monceau for the afternoon.
16th Arrondissement: Trocadéro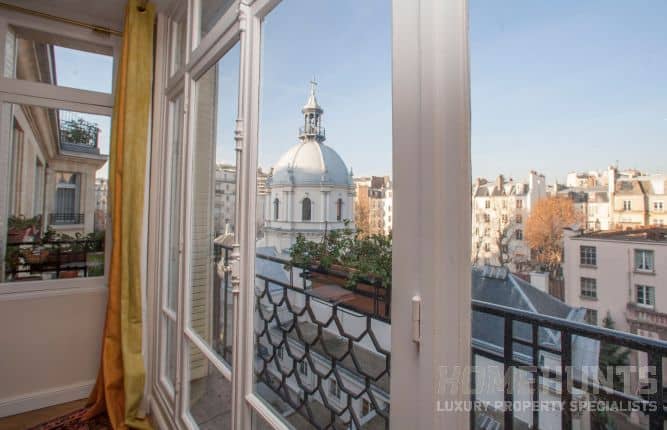 The 16th arrondissement is one of Paris' richest residential areas and at the same time the city's least populated neighbourhood. There's a strong international community here, making it a great location if you want to connect with other expats. Trocadéro's chic and quiet residential properties are perfect for families thanks to their close proximity to various schools and parks. Ultra-modern apartments and 17th century townhouses are spacious enough to host guests, featuring views of the Seine, high ceilings and wrought iron balconies. Villas are available in Trocadéro as well, with deluxe elements like indoor and outdoor swimming pools, multi-car garages, high-tech alarm and surveillance systems, and game rooms.
HOMEHUNTS estate agents are able to select beautiful, high-end, luxury apartments and properties in Paris' prime locations based on your specific search criteria. Whether you want to live in the middle of the energy or in a more tranquil and family-oriented setting, there is Paris property to fit your qualifications.