Looking to buy property in Paris? Look no further…. As well as Paris being one of the most desirable cities in the world, buyers who are looking to relocate abroad are drawn to the city because it is so international. And while the cost of living is high in Paris, you get so much in return. The boulevards are cinematically beautiful, the City of Light is chic and cosmopolitan, and everything from the cuisine to the landmarks is world-famous.
Paris is now and has always been an extremely sought-after place to buy property – which is why it can be so difficult to find the home of your dreams here while it's for sale. But competition aside, there are still a lot of properties to consider.
Paris is more than just the Eiffel Tower and the Seine. The whole of Paris is split into 20 arrondissements (which is the French term for neighborhoods or districts), each with its own personality. If you don't have children, you probably want to live in the heart of the city, which will mean your search needs to focus on the lower-numbered arrondissements. But if you have a family or prefer a bit more peace and quiet, go to the outskirts of Paris – you can even find a house here instead of an apartment.
Let's explore five luxury homes for sale in the world's most exciting city.
1. Calm & Luxurious Parisian Home in the 7th Arrondissement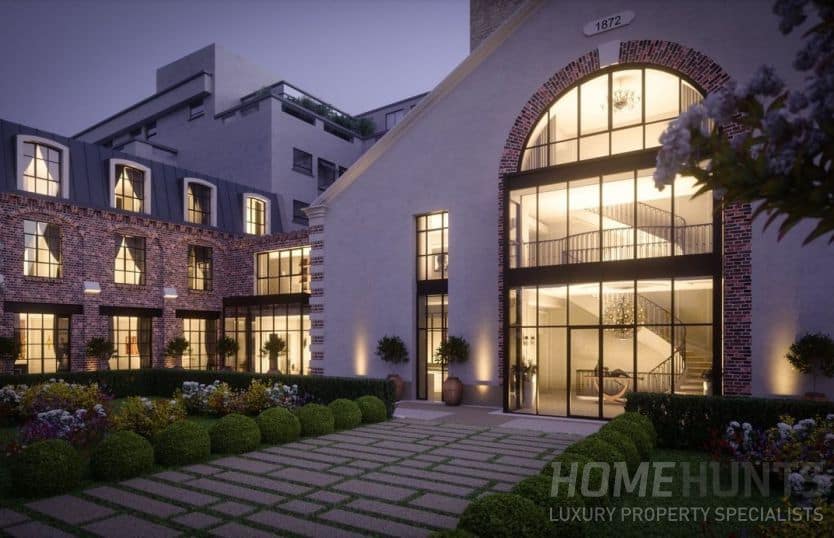 This breathtaking home in the seventh arrondissement has four bedrooms, each with its own bathroom. There are indoor pool and lounge areas, plus a perfectly-manicured outdoor garden with benches for taking in the sun rays. Living here will make you feel like you're holidaying and staying in a palace. The property also includes a caretaker's house, a converted basement and parking. There's also concierge service and around-the-clock security.
2. Eight-Bedroom Townhouse in the 5th Arrondissement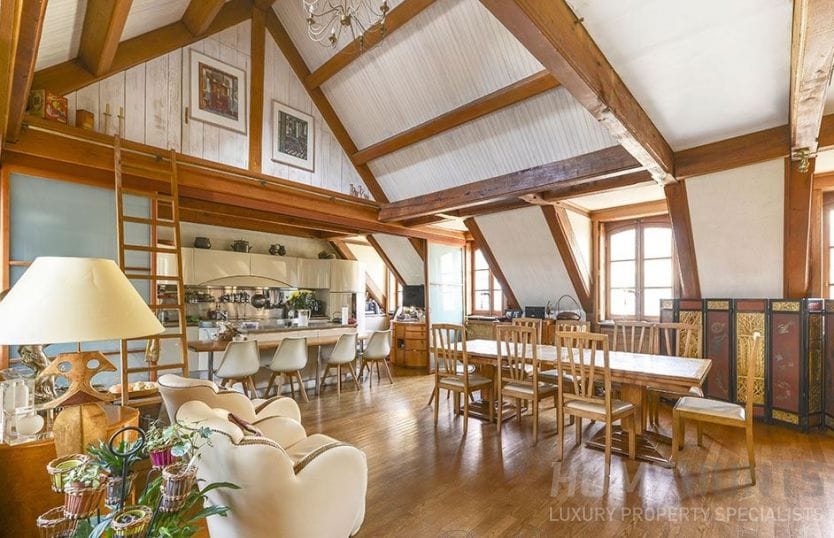 This eight-bedroom townhouse is in the fifth arrondissement, which is near the Seine. It's no wonder why it's such a unique home with old-world charm, as it dates back to the 17th century. Many of the original features were retained even after the 2001 renovation, including the Renaissance-style staircase, plus the doors, stone and woodwork. The home's multiple levels are accessible via a lift. And if that wasn't convenient enough, there's also a subterranean indoor pool, so you can swim even when the weather's not that great.
3. Magnificent Property in the 7th Arrondissement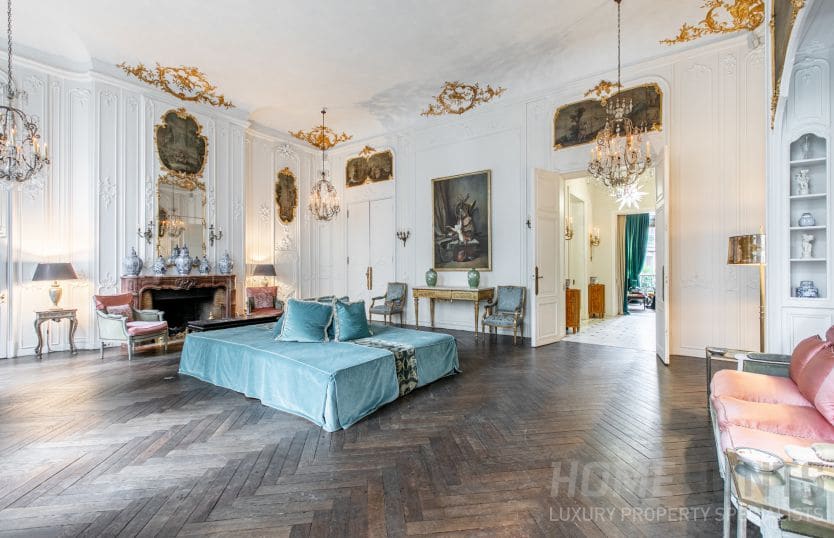 This three-bedroom apartment in the seventh arrondissement is for a buyer who loves the arts. Hailing from the 18th century, the original golden woodwork complements the striking wall paintings. If the five-metre-high ceilings don't make you feel affluent enough, the ballroom definitely will. There's also a vibrant library, a walk-in closet in the master bedroom and a small terrace perfect for morning coffee or a midday break with a glass of wine. One-part countryside and one-part exotic, this is an exceptional and rare home in Paris.
4. Exceptional, Spacious and Stylish Character Apartment in the 16th Arrondissement
Located in the 16th arrondissement, this four-bedroom home has notable features, like a double living room, a dining room with a balcony and tall ceilings reaching over 3.5 metres. The best part about this property is that it's being sold furnished, with the exception of the works of art. If you're looking for a property in France that's as move-in ready as they come, this may be the perfect home for you. There's a lot of storage space, too, including three cellars. And there's also a separate studio apartment, which is ideal for visiting guests.
5. Three Bedroom Luxury Apartment in the 8th Arrondissement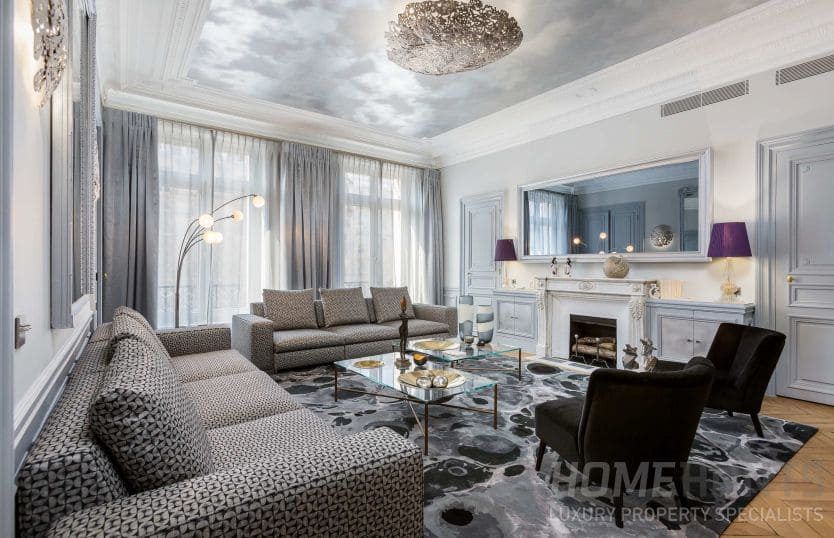 Set in the eighth arrondissement, one of Paris' most popular locations, this apartment has can't-beat views of the Arc de Triomphe. On top of three bedrooms, there's also a guest area with its own bathroom. Located on the third floor of a stone apartment building, the property includes an elevator and 24-hour concierge service. The apartment also has a high-tech home automation system, a cellar and a garage.
So if you're looking to buy property in Paris
If you are looking to buy property in Paris or elsewhere in France, Monaco, Spain or Switzerland, Home Hunts are here to help you to find your dream overseas property. If you would like to speak to one of the team to discuss your needs or just to have a chat about the market, you can call us on +33 970 44 66 43 or send us a mail to info@home-hunts.com. If you just want to browse through thousands of beautiful French homes, visit our website at www.home-hunts.com or follow us on Facebook or Instagram.