France's big cities are undeniably beautiful during the wintertime, but there are some other areas of France you may not realise are just as picture-perfect at this time of year. You'll also have practically any town to yourself, since wintertime isn't a big tourist season, especially between November and February.
Here's our list of the 6 most romantic places to visit in France this winter.
Annecy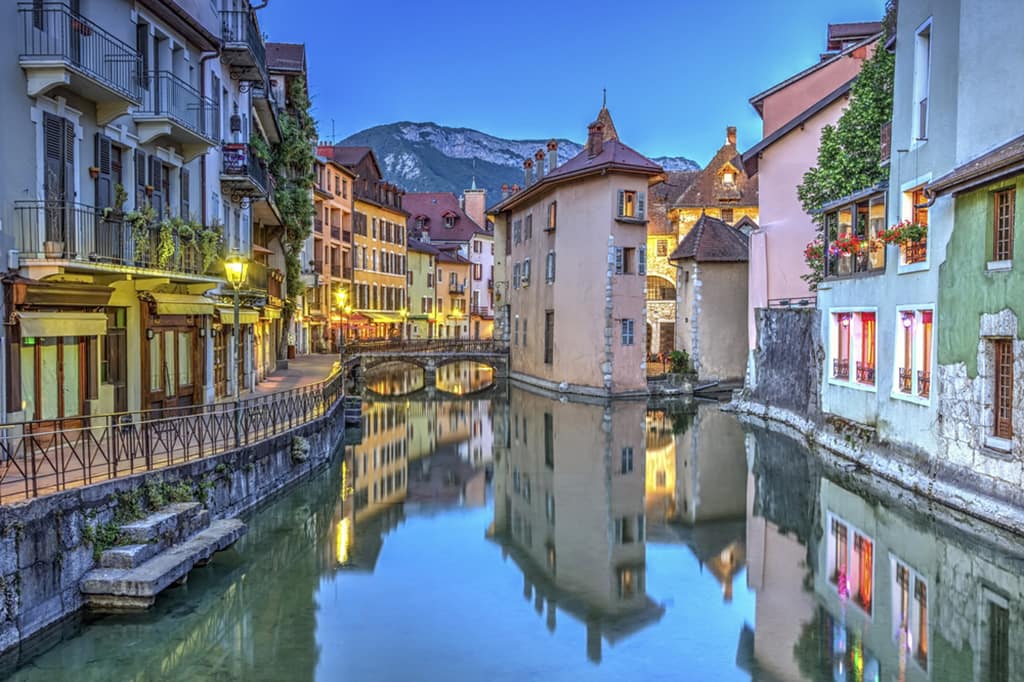 Annecy is a city in the Haute-Savoie department of the French Alps, and this alpine town looks like a winter fairytale, with its picturesque lake surrounded by snow-topped mountains. Annecy is wonderful year-round and perfect just for a leisurely stroll along the cobbled streets. There are pretty sights to take in, too, especially in the old town, and you'll come across charming bridges and canals, plus historical medieval buildings. The most romantic excursion here, though, is to the Pont des Amours, "Lovers' Bridge" – it boasts a folk tale that says that when a couple shares a kiss on the bridge, they'll be together for life.
Carcassonne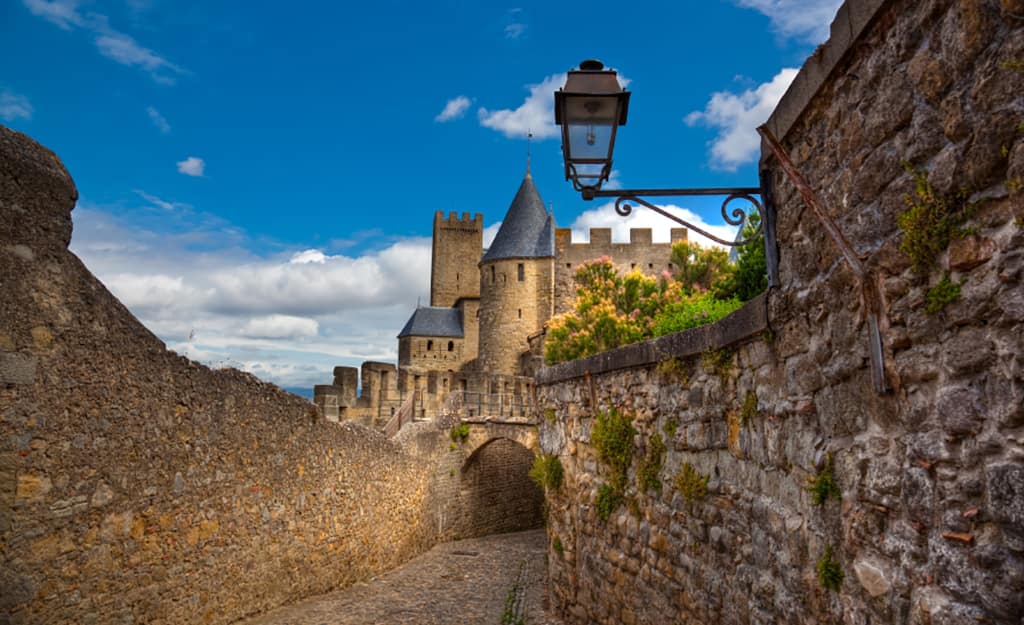 Stunning Carcassonne is located in the Aude department of Occitanie. There are holiday festivities that stretch from December to the early part of January, complete with concerts and street performers. Twinkling lights will be everywhere you look, and you can go for a fun date on the ice rink to recall your teenage years. There are also seasonal celebrations held at the Cité de Carcassonne, the medieval citadel, as well as in the city centre. Also, thanks to low tourism, the winter is a great time of year to explore the Cathar Castles or to pick up a bottle of wine (or several) from an area vigneron.
Cassis
Cassis is a beautiful town on the Mediterranean coast in Provence. It's better known for a summertime destination, but it still makes an excellent winter escape, with one of the biggest perks being that you'll avoid tourists. Take in pretty harbour views; go for a walk through the forest; and dip into the many cafes, restaurants and shops near the vibrantly colored port. Provence itself also has a fabulous Christmas market where you can pick up all sorts of gifts and treats.
Grasse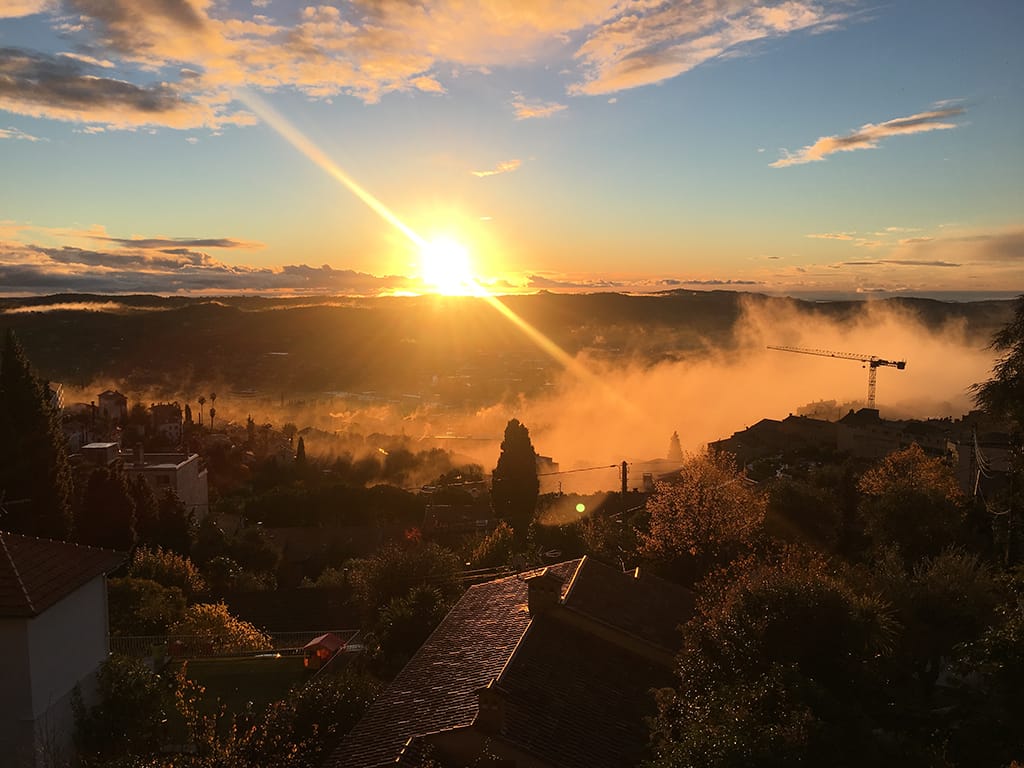 Grasse, in the French Riviera, is a lovely town in the warmest part of France. This is where you should go if you're in the mood for a mild winter instead of a chilly one. Grasse is at the centre of the perfume industry, so you can spend the afternoon at a perfume factory to find her signature scent. Moreover, while you may not think of flowers as being a winter specialty, they are in Grasse: one specific type of mimosa plant blossoms year-round and can be seen along the Mimosa Route, which has one of its eight stops in Grasse. There may even be a carnival, festival or other type of event celebrating the flower.
Megève
Megève, a ski resort village in the French Alps, has one of the most romantic experiences you can imagine: a horse drawn carriage ride with snow-capped mountains as the backdrop. There are also lots of bars and restaurants here where you can cozy up next to a roaring fire. Plus, the French Alps are a prime destination for active couples whose version of romance includes adrenaline fueled sports.
Paris
Paris doesn't exactly have a season when it isn't enchanting, but when it's covered with a sheet of white snow, the city's biggest sites (especially the Eiffel Tower and the Seine) seem to transform. The whole city is decorated with fairy lights during the winter and the streets will have freshly cut, pine trees leading the way. Spend an hour at the Champs-Élysées ice rink, then head to the Galeries Lafayette to see its gold-ornamented Christmas tree, which is sure to get you in the holiday spirit.
If you'd love to live in one of France's cities or towns that's beautiful any time of year, speak to one of HOMEHUNTS property agents. We'll select a range of high-end French properties for you to look at based on your specific search criteria.