The perfect year-round location for business and pleasure, entrepreneurs, families and retirees are looking to buy a house in Annecy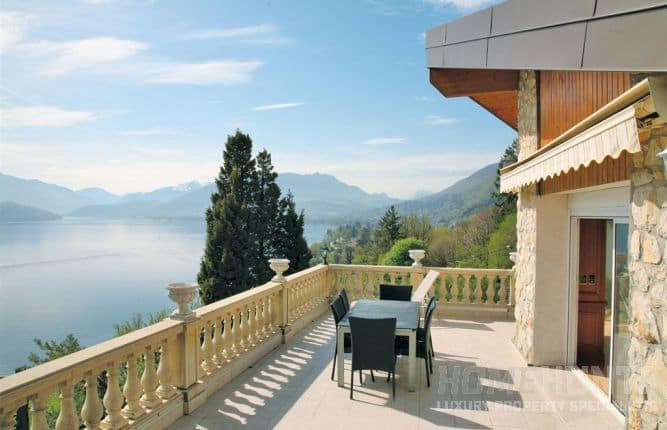 With famous landmarks, such as the Pont des Amours (the lovers' bridge) and the Château d'Annecy, which overlooks the city and its turquoise-blue lake, Annecy is renowned for being a historic and romantic town.
Yet its appeal stretches far beyond its considerable touristic treats. The town's positioning by the lake and mountains, and proximity to the airport, means that it is also a thriving economic hub that is good for business, family life and real estate investment.
Fly in to work, ski, swim or just relax
Just 45 minutes south of Geneva's international airport, the bustling town of Annecy is easily accessible from all corners of the world. Situated between Lyon and Geneva, it is the economic centre of Haute-Savoie with a dynamic economy that is attracting many entrepreneurs.
With a thriving start-up culture, Annecy is becoming a hotbed for innovation. The film industry has been coming here since the sixties though and Annecy's International Animation Film Market (Mifa), the industry's top global market for the producing, selling, financing and distribution of animation films, welcomes around 10,000 accredited guests each year.
Town investment helps upturn in real estate market
Since Annecy was chosen to represent France for the Olympic winter games in 2018, financial investments in the town's infrastructure have improved transport, access to ski resorts and property investment, making it an even more appealing place to live.
"We've seen a real upturn in interest in the whole Lake Annecy area over the past 18-24 months or so," says Home Hunts' consultant Victoria Meneely-Holt. "The fact that it is on the lake and close to so many major ski resorts is a huge plus, and it is a real year-round destination, equally stunning in the sunshine or under snow."
La Clusaz is one of the major ski resorts closest to Annecy, but Chamonix and Megève can be reached in under 90 minutes, so skiing is one of the most popular winter sports in the town. In the summer, hiking, climbing and biking take over in these glorious mountains, when the lake also comes into its own. Relaxing on the beach, swimming or sailing, you can engage in Annecy's busy water sports scene or soak up the serene atmosphere under the sun.
The French are buying up real estate in Annecy
The lifestyle, history and economic growth of the town means that while Annecy is popular with second home owners, it is also a hit with families and retirees. According to Home Hunts, French buyers are the most common (more than 50%), but there are also many British, American and Russian clients buying real estate in Annecy.
In terms of where to live, Victoria says that the eastern shores of the lake are the most desirable (and the most expensive). "You get the sunshine until much later on that side of the lake," she says, adding that there is also less traffic here and some of Annecy's most prestigious properties.
"Having said that," she adds, "we have seen interest rising on the west, too, because the weather is a little cooler there in summer, so you get slightly better value for money and you get the views of the sun setting on the mountains."
Modern loft for sale in the heart of Annecy
This minimalist contemporary loft (HH-10953409) is the type of apartment that is becoming more and more popular with Annecy's growing network of entrepreneurs. Situated in the heart of Annecy in quiet surroundings, this was a former warehouse which has been converted into a high-spec modern home. It is just two minutes from the old town, ten minutes' walk to the lake and 35 minutes to Geneva, offering the right buyer a convenient, contemporary property in the coveted heart of Annecy.
If you are looking to buy real estate in Annecy you can search through Home Hunts' portfolio at www.home-hunts.com, but to speak to a consultant about your particular criteria, and discover off-market homes for sale, call +33 (0)970 44 66 43.