Accessible destinations that are enjoyable even during the wintertime don't get much more delightful than the South of France, an area that's idyllic year-round whether you're looking for a full-time residence or a getaway home. Airfare is notably lower in the winter, particularly in November and from January through March. Keep in mind that prices will be high around Christmas and the week before Easter.
While temperatures in the South of France do drop during the winter, the change is much smaller than in other places throughout Europe. Most days, you'll be able to head outside without bothering to wrap up in multiple layers. If your home is in the French Riviera, you may even enjoy balmy days that are warm enough for a quick swim.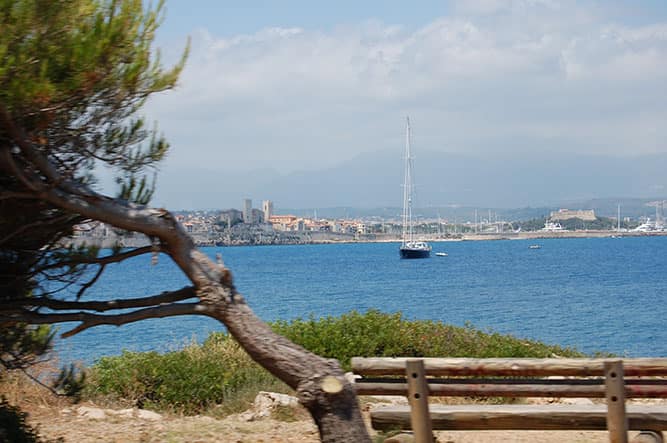 Sightseeing, Festive Markets and Entertainment
While the winter season may not be ideal for taking a boat out or strolling along the coast, the South of France still has plenty of sightseeing and entertainment this time of year.
Museums and galleries are open year-round, giving you the opportunity to view works from classic French artists and learn about regional history.
Historical sites, like the Cité de Carcassonne, the Roman amphitheater of Nimes, and the ancient Pont du Gard aqueduct, are open throughout the year.
Christmas markets bring sparkling lights, spiced wine, gift shopping from local artisans, decorated windows, ice skating and entertainment for the little ones. Look for local holiday festivals at the end of November and beginning of December. Some markets will end on Christmas Eve while others will continue through December.
The sales season in France is controlled by the government and you can find great deals when shops sell their out-of-stock items from mid-January to mid-February.
The Monte Carlo casinos are open year-round, offering an exciting and glamorous way to spend the evening. Aside from this, you can also enjoy variety shows, cabaret acts, jazz music, fine dining and nightclubs.
Take in live shows at local theatres, like La Criée in Marseille or the Théatre du Capitole in Toulouse, which showcase opera, ballet, small productions and popular musicals.
Big cities also have a great selection of nightlife, even when summer crowds have gone home. Urban areas are teeming with chic clubs, high-class restaurants and cozy bars.
Wintertime Dining in the South of France
Mouthwatering cuisine and fine wines are always available in the South of France regardless of the weather. French food is especially hearty and earthy during the winter and you can order delicious cold weather dishes like French onion soup, steaming mussels and creamy hot chocolate. Here are a few more gourmet treats to look forward to:
Restaurants whip up dishes with black truffles during the winter and the Var holds a weekly truffle market every Friday from mid-November through early March.
Mushrooms of all types are also sold in markets this time of year.
Festive foods like like foie gras, smoked salmon and decadent chocolates line the shelves of shops.
Haute cuisine can be found throughout Nice, which is home to several Michelin-starred restaurants, including Le Chantecler at The Negresco Hotel as well as Keisuke Matsushima.
Every year on Beaujolais Nouveau Day, the third Thursday of November, festivals throughout the South of France celebrate the first wine of the season.
Skiing and Other Winter Sports
The South of France isn't far from the popular ski areas of the Alps, which offers everything from easy slopes for kids who are learning to challenging runs for top skiers. You can find both family-oriented ski resorts and luxury lodging, sometimes even rolled into one. The Mercantour National Park is a favorite amongst French Riviera residents because it's only a 90 km drive away.
Aside from downhill skiing, other nearby adventurous activities include snowshoeing, tobogganing, ice skating, ice diving and ski jeering, where you're pulled on skis by a horse. The glamorous, fun-filled apres-ski scene is also popular and has everything from winter festivals and snow sculpture competitions to live music and spa retreats. Especially great spa packages are available during the winter, making it the perfect time to warm up and unwind.
If you are looking to buy property in the French Riveria, visit Home Hunts' impressive portfolio at www.home-hunts.com. To speak with a Home Hunts consultant directly about your specific real estate requirements call +33 (0)970 44 66 43.