An old provincial capital of Rome, Arles is a captivating city fusing history, arts and culture across its spectacular sites. An ancient gateway to the Camargue yet also an innovative town steeped in arts culture, Arles sits just behind the Mediterranean coastline and teems with Provençal life, Roman history and artistic developments.
Located in the Bouches-du-Rhône department, Arles is officially a UNESCO World heritage site and home to one of the most talked about amphitheatre's in France. Popular in summer with tourists eager to soak up the unique combination of Camarguais culture with the delectable lifestyle that Provence provides, Arles never disappoints.
There is an abundance of things to do in Arles, but here is a selection of five must-have experiences that should be top of your to do list when you visit.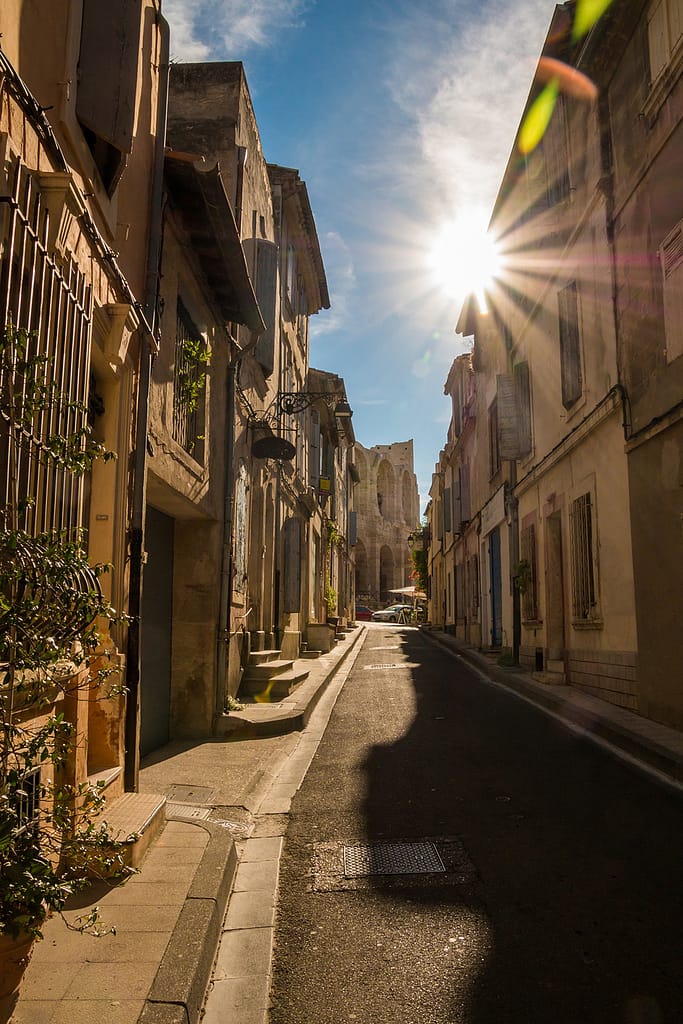 Musée Départemental Arles Antique
A trip to this impressive museum is highly recommended before you go exploring Arles itself. For those who appreciate Roman antiquities, it is renowned for having one of the best collections in Europe. A restored Roman barge, which was recovered from the Rhône in 2004, is among its most treasured exhibits.
In the 1st century Arles was a goods hub, which were then sent up the Rhône on riverboats. Now this vessel, which sank around 2,000 years ago is, is one of Arles's most prized discoveries. A bust of Caesar, sculptures, jewellery, pottery and many more artefacts make for a fascinating visit.
Amphitheatre (Les Arènes)
From gladiator fights to bull races and festivals, the amphitheatre in Arles plays host to many events throughout the year. In the 19th century, it was painted by Vincent Van Gogh, who lived in Arles for many years.
Visiting during an event or occasion is probably the best time to view the amphitheatre, so you can get a feel for how the atmosphere may have been back in 90AD.
One of the most popular is the La Feria de Pâques, which runs at Easter each year, another is the Féria du Riz in September, although you'll need an interest in bullfighting to really get the most out of these festivals.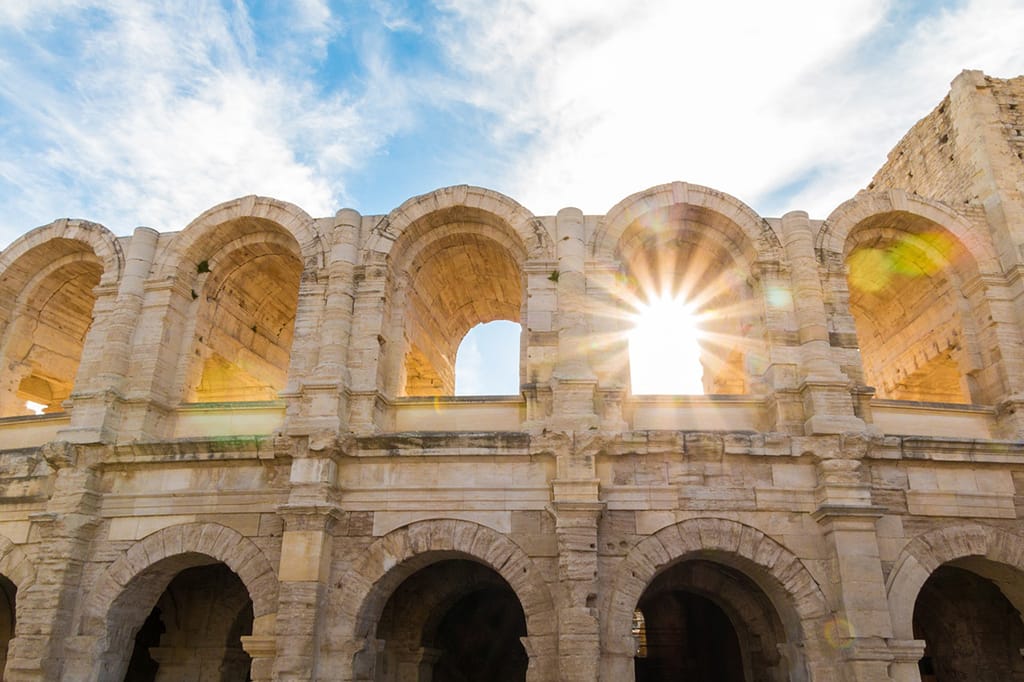 Parc des Ateliers
Arles was captured by Van Gough in his "Le Café de Nuit" painting, which is widely considered to be one of his masterpieces. Gauguin was another artist fascinated by the town who also painted his "Madame Ginoux" portrait in the same place.
Back in 2014, Luc Hoffmann, a conservationist and philanthropist (who co-founded the World Wildlife Fund), launched the Foundation Vincent Van Gogh in Arles. Today his daughter Maja Hoffmann is creating the Parc des Ateliers from an old railway site, which has the Luma Arles foundation – an eclectic, modern cultural centre – at its heart. While the main building will open in 2020, a diverse and imaginative artistic programme already runs all year round.
Espace Van Gogh
At the Espace Van Gogh, the painter himself created the famous artwork "Le Jardin de l'Hotel de Dieu". A former hospital (for around 400 years), Van Gogh was referred here after he famously cut off his left earlobe in 1888. It may not warrant a long visit, but being here is a special experience, especially in the summer when the garden is blooming.
Abbaye de Montmajour
Built into the rocky hillside, Montmajour's Abby is worth every step of the climb to the top – not just to appreciate the building itself, but also for the breath-taking views of the countryside. This architecturally enthralling site was one of the locations for the film The Lion in Winter, which starred Peter O'Toole and Katharine Hepburn. Just a 15-minute drive from Arles itself, this site is well worth a detour.
If you are looking to buy property in Arles, you can view many luxury homes for sale at www.home-hunts.com, but to speak with a Home Hunts consultant about your real estate requirements, call +33 (0)970 44 66 43.