Unique Things to do in Paris
For a somewhat compact city, Paris has so much to do that you'd be pressed to fit it into a week – or a month or more, truth be told. Assuming you've been to, or at least know of, the essentials (Eiffel Tower, Louvre, Versailles, etc.), we wanted to round up 9 lesser known experiences to balance out your time in Paris. Here are few ideas for things to do in Paris.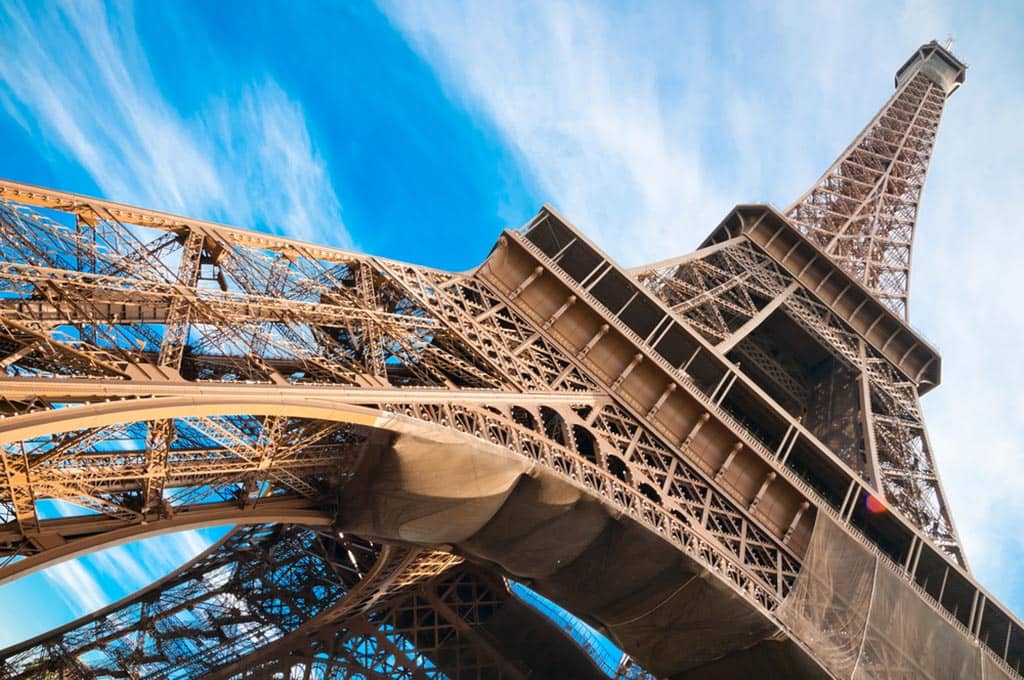 1. Bateaux Mouches
The Seine river is a hallmark of Paris, but you don't have to just stroll along beside it. Thanks to Bateaux Mouches, you can travel right on it and get a closeup of the city's beautiful bridges while spotting famous landmarks. Your experience on the boat can include Champagne and a gourmet meal if you like, or you can simply hop on and off throughout the day wherever you like.
2. Bois de Vincennes
The Bois de Vincennes is Paris' largest park at nearly 1,000 hectares (10% of the total area of Paris). Before being founded between 1855 and 1866 during Napoleon III and Baron Haussmann's Paris renovation, it served as a hunting park for the medieval kings of France who lived on the border of the park in the Chateau de Vincennes. There are a lot of attractions in the park today, including a zoo and a botanical garden with sculpture works.
3. The Catacombs
By the end of the 18th century, Paris needed more cemetery space – the graves at Les Innocents cemetery were filled to the brim, literally. The city decided to use a series of limestone mines that had been there since medieval times. In 1810, millions of bones were moved there, first stacked at random and then turned into a more neatly laid out, decorative mausoleum thanks to engineer Louis-Étienne Héricart de Thury's design.
Today, the Catacombs can be accessed in the 14th arrondissement, where they sit 20 metres below street level. Since there are 1.7 kilometres of tunnels arranged in a maze, stay close to your guide ­– it's easy to get lost down there, making the entire experience even more eerie.
4. Galeries Lafayette
The flagship Galeries Lafayette department store has been in its prime Paris location since opening in 1894, where it was purposely placed to attract affluent shoppers. In 1907, the store had a facelift that included the installation of the Neo-Byzantine-style stained glass windows. It was updated again in 1932, which is when it was given its Art Deco style. Aside from offering luxury shopping, you can take in phenomenal views of Les Invalides, the Eiffel Tower and the Palais Garnier from the terrace.
5. Jardin d'Acclimatation
Paris may be a city of art and culture, gourmet food and nightlife, but if you have children with you (or you're a child at heart), you may want to spend the afternoon doing something more youthful. While Disneyland Paris is the first thing that comes to mind, a more traditional alternative is the Jardin d'Acclimatation theme park. It was opened in 1860 by Napoleon III and Empress Eugénie, and it's since retained some of its classic charm. Animal habitats house alpacas, camels, donkeys, pigs and sheep, and peacocks roam wherever they like. There are also carousels, an enchanted river ride, small rollercoasters and zip lining, among other kid-friendly attractions.
6. Marché aux Puces de Saint-Ouen
Located near Montmartre is the Marché aux Puces de Saint-Ouen, a paradise for antique shoppers ­– it has the biggest concentration of antique and secondhand shops in the world. The market is open from Saturday to Monday and has permanent stalls and shops both indoors and outdoors. The streets have their own, distinct characteristics and specialties, too. For example, one street may have only vintage cameras, while another will be dedicated to furniture or toys; you can also shop for books, kitchenware and more. Head to the Paul Bert Serpette market for the most prestigious stalls selling high-end clothing, jewelry and furniture.
7. Musée des Art Forains
The Musée des Art Forains is the curated collection of vintage fairground rides, games and curiosities from art and antiques dealer Jean Paul Favand. Housed in an old wine warehouse, you can see rides, game stalls and small treasures that date as far back as 1850.
8. Palais Garnier
The Palais Garnier is considered to be one of the world's most famous opera houses (if not the most famous). Napoleon III commissioned the opera house during the 1870s renovation of Paris, and it's named after the architect, Charles Garnier. On the façade are busts of composers and below them are figurative sculptures that represent the arts. You can go the traditional route and take in an opera here or you can book a tour to get a different perspective.
9. Stade de France
Built for the '98 World Cup (which France won), the Stade de France is the country's national stadium. You can get tickets for football or rugby matches or for concerts, but to learn how this innovative stadium was constructed, book a 90-minute tour, where you'll get a behind-the-scenes look plus insider information. You'll also pass signed memorabilia and handprints from both sports players and musicians who've performed there. This is a popular amongst the long list of things to do in Paris.
Paris is a perfect getaway spot, but if you can't seem to get enough of the City of Light, it may be time to consider a move. If you're interested in property in Paris, contact a Home Hunts estate agent today. We will be happy to give you idea for things to do in Paris, as well as helping you with you property search. 
Home Hunts are here to help you to find your dream home in Paris and across France. If you would like to speak to one of the team to discuss things to do in Paris, your property needs or just to have a chat about the market, you can call us on +33 970 44 66 43 or send us a mail to info@home-hunts.com. If you just want to browse through thousands of beautiful French homes, visit our website at www.home-hunts.com or follow us on Facebook or Instagram.