Famous the world over for its wine, Bordeaux is a magnificent modern metropolis positioned near sun-drenched sandy beaches and some of the most attractive countryside in France. If you are looking to buy property in France, why not escape to Bordeaux?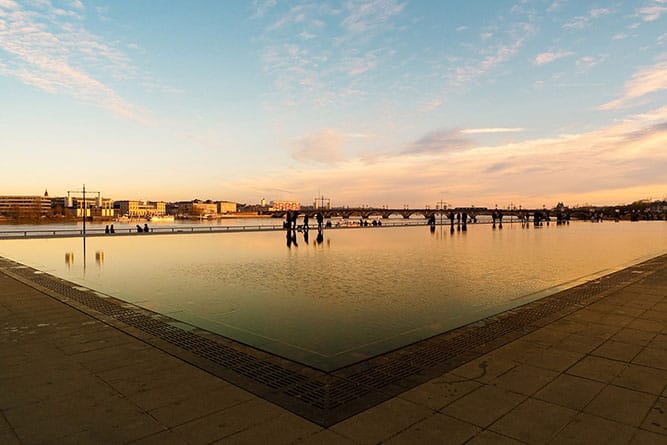 In 2015, Bordeaux was voted the Best European Destination beating other cities in Europe such as Brussels, Rome and Madrid. A UNESCO World Heritage Site since 2007, Bordeaux is a hotbed for culture and history and also one of the most modern cities in Europe. It offers impressive transport systems and is a hub for technology and entrepreneurs just as much as it is for wine and gastronomy.
Peaceful, picturesque countryside, a thriving local economy and excellent schools make Bordeaux a top consideration for families considering a permanent move to France. It is also a common choice for holidaymakers looking to buy property in France. Bordeaux's excellent position means that flying in is easy, and vacations can combine chic city trips, country living and sandy, sun-drenched beaches.
Indeed, Bordeaux has 2,035 hours of sunshine a year and its location means that summers can be spent on the Côte d'Argent (Silver Coast), which runs for 200km along Gironde's Atlantic coastline. Some of the most popular ocean-side locations include the Dune du Pilat, the tallest sand dune in Europe, the Bay of Arcachon and Andernos-les-Bains.
The Bay of Arcachon attracts visitors from all over Europe and offers a relaxed, holiday atmosphere. Andernos-les-Bains is another favourite, with a pretty beach, buzzy restaurants and a quaint jazz festival in the summer.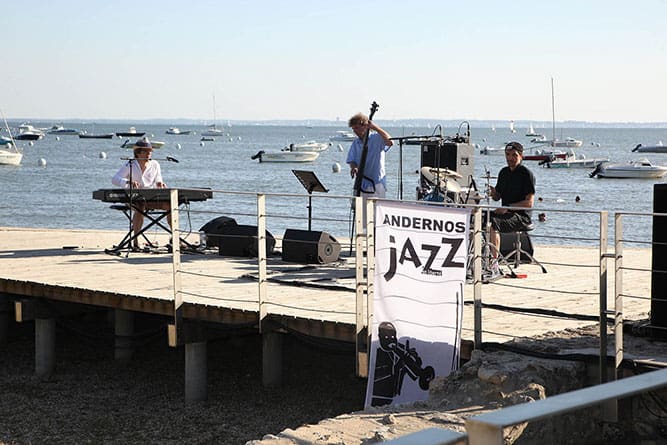 In terms of the most coveted locations for buyers in Bordeaux, in the city areas such as Jardin Public, Saint-Seurin, Fondaudège and Saint-Bruno are popular with all buyers. As the centre is quite small, property is in high demand, especially in these areas.
The best of both worlds
According to Home Hunts' latest property report INSIDE FRANCE, properties within thirty minutes of Bordeaux are currently in demand from overseas buyers.
Seeking the best of both city and country, they want to be close enough to Bordeaux, so that they can enjoy the culture, restaurants and shopping, and benefit from easy access to the international airport.
In the middle of a 30-year development strategy, Bordeaux is gradually being transformed. Buyers want to take advantage of this, but, as it's a world-class wine region too, they also want to find properties that are surrounded by their own vines.
"Buyers want to live in the country with no or few neighbours, possibly surrounded by vines, some or all of which could be their own," says Rory Ramsden, a Home Hunts consultant for South West France.
"In addition, there is the high-speed train, which, from 2017, will whisk them up to Gare Montparnasse in Paris in two hours," he says, adding that businesses in and around Paris are moving offices to Bordeaux because of the new train link so property prices are feeling the effect.
"For those looking for a solid investment that will be quick to sell, being close to Bordeaux works," says Rory.
World-class wine from Bordeaux vineyards
A report released by the International Organisation of Vine and Wine (OIV) showed that global wine consumption has increased and that out of all the countries exporting wine, France is the biggest earner.
This was good news for those considering investing in a French vineyard property as it confirms that France is the country from which wine exports can yield the most income.
In a global market worth €28.3 billion, France held the greatest market share value for exports at €8.2 billion (29%). Italy was in second place with €5.3 billion (19%) and Spain was in third place with €2.6 billion.
Importantly for those in the French wine business, the report also revealed that Spain (24 million hectolitres) and Italy (20 million hectolitres) were the leading exporters in terms of volume. France came third (14 million hectolitres), proving that the overall quality and value of French wine is higher than its closest competitors. This is because France earns more than Italy and Spain from its exports, yet from a significantly lower volume of wine.
In terms of where to find quality vineyards in France, Rory says that prospects in the Bordeaux region are excellent. This is because the number on the market at any one time is limited.
"Given that five of the top ten wines on the Liv-ex 1000 in 2015 are from Bordeaux, foreign investors find the prospect of buying a Bordeaux vineyard a highly attractive proposition compared to the volatility of world stock markets," says Rory.
"Value and quality could easily be found with a Cru Bourgeois in the Médoc, on the left bank, or a Saint Emilion Grand Cru on the right, or perhaps in the Entre-Deux-Mers, where it is possible to acquire an award-winning and profitable vineyard."
To look for property in the Bordeaux area, visit www.home-hunts.com, but to speak with a consultant directly about your property needs, call +33 (0)970 44 66 43.