Grasse is known as the world capital of perfume, it plays host to the international perfume museum as well as many other perfume centres and laboratories, many of which, such as Galimard, Fragonard and Molinard are open to the public and attract more than a million visitors a year.

The cosmetics giant Lancôme have announced this week that they have purchased a wonderful organic estate in Grasse which they have called the 'Domaine de la Rose'.  Françoise Lehmann, Lancôme global brand president said "The first time we visited this place there was something magic about it. It's a very old domain, a family has been cultivating it for five centuries". She said the purchase of the domain makes strategic sense for the brand, they already own several hectares of lavender fields not far from Grasse.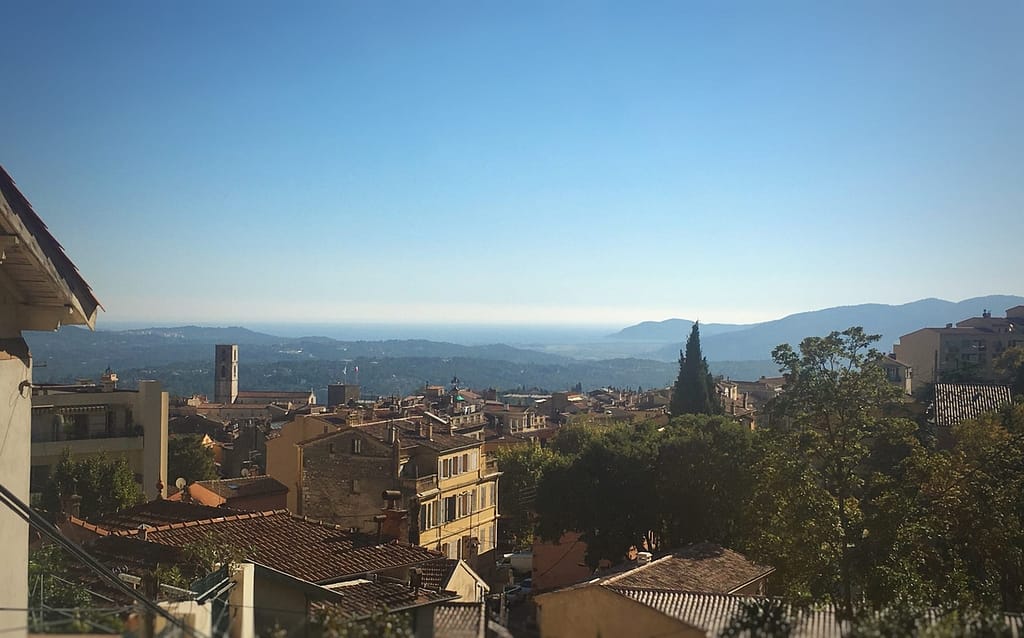 Many of the other global names in the cosmetics and fragrance industry have chosen to base themselves in the area. Chanel have an estate just out of town where they grow many of the flowers used in their fragrances, including their famous Chanel No. 5.
Christian Dior fell in love with Grasse when he took refuge there during World War Two, and the area influenced many of his fragrances. Today, LVMH, the luxury goods group which owns Dior (as well as Vuitton and Moet et Chandon) has totally rebuilt a château in central Grasse called "Les Fontaines Parfumées" which houses their master perfumers, the property serves as the design centre and training department for their international fragrance team. Dior have also bought, renovated and opened the "Chateau de la Colle Noir" which is located to the West of Grasse, this stunning property was the former home of Christian Dior and now serves as an exclusive events venue and they are also developing wonderful flower crops in the extensive grounds which can be used in their perfume production.
Grasse's reputation for perfume began in the 17th century when glove makers started creating scents to sweeten the smell of leather, famously delighting Queen Catherine de Medici. The town's perfume industry has developed over the years and is now home to more than sixty fragrance companies employing thousands of people. Many companies look to Grasse for natural products for perfume, especially due to the trend towards organic cosmetics. Allegedly more than 50% of the worlds fragrances originate in Grasse.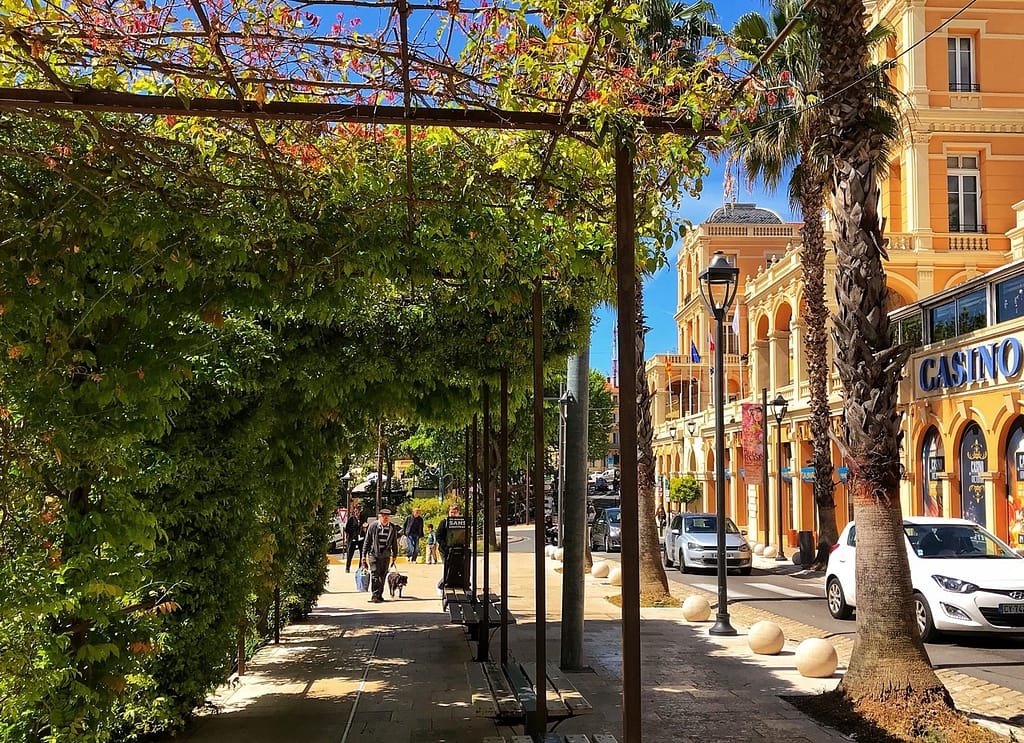 Who buys property in Grasse?
Aside from the power houses of the fragrance industry, Grasse and the surrounding villages attract property buyers from around the world. This is an area where people buy to live an authentic and more relaxed South of France lifestyle, away from the busy coast, but where sea, sand and glamour is reachable in less than twenty minutes.
From modern villas and townhouses to stunning châteaux and country estates with panoramic sea views, the variety of property in Grasse, and the town centre regeneration makes it one of the best places for French Riviera property investment.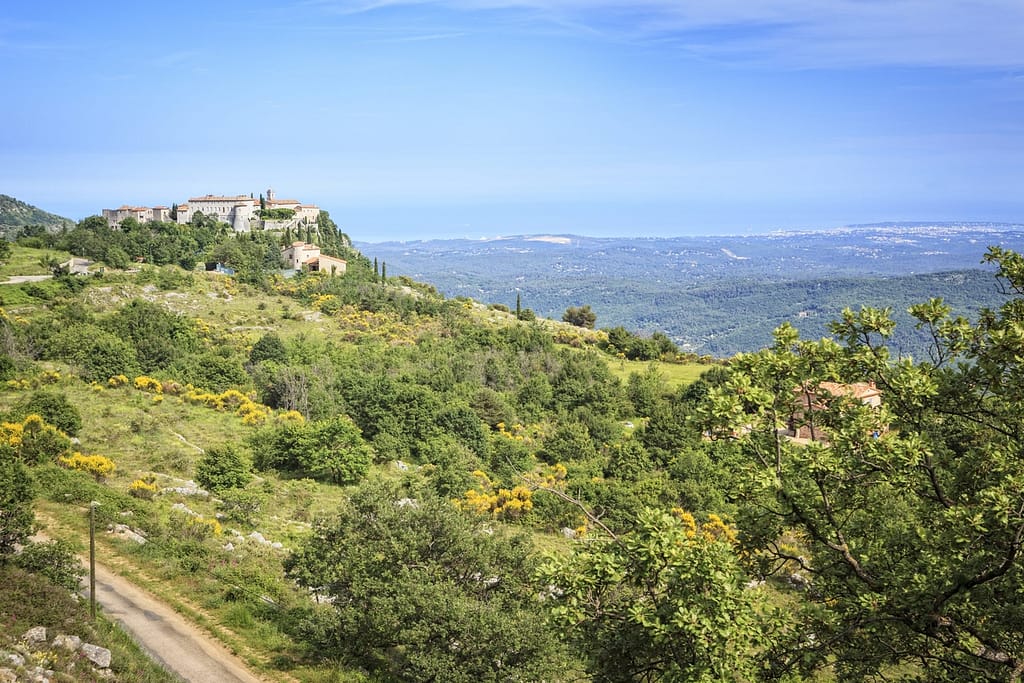 House prices in and around Grasse are still currently lower than other well-known Riviera towns and villages, but prices are sure to increase. Millions of euros are being invested in a redevelopment project in the town. Work is currently underway on a five-screen cinema and more parking in the centre. Soon, work will also begin on a four star hotel and a wide range of new shops and restaurants, a food hall, offices, apartments, gardens and large areas dedicated to public space – yes, that's right, central Grasse is getting greener….
Having lived on the Riviera for many years, Tim Swannie, Director of Home Hunts bought a property in Grasse in 2016, proving Home Hunts' conviction that it is a great location to invest in French Riviera property. "The redevelopment project in Grasse is not widely known to international buyers, but it is causing huge excitement locally and will really change the centre of the town" says Tim.
"There is lots of choice in terms of property styles in Grasse," he says " Apartments and townhouses are available in and around the centre while villas, farmhouses and larger estates can be bought in the surrounding countryside, many of them offer stunning views of the Cote d'Azur, down to the sea"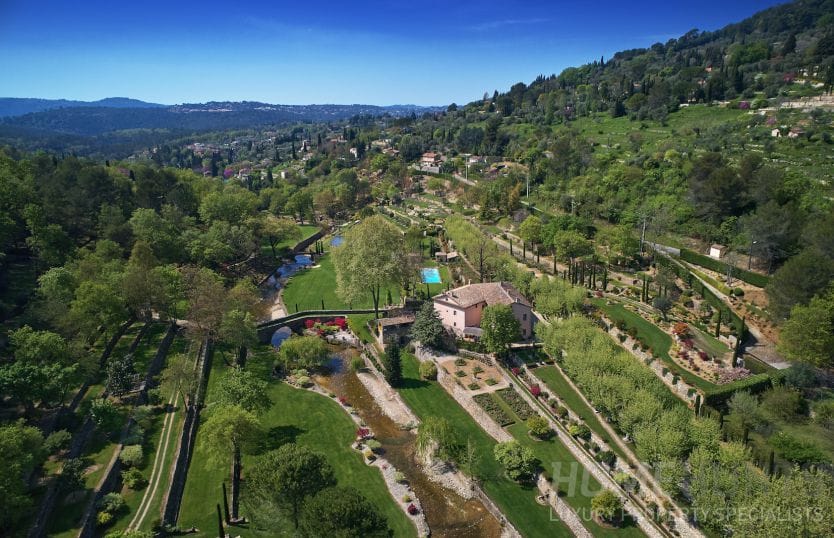 "Grasse is a really authentic French town which is busy all year round and offers many local festivals and fetes giving it a real community feel. There's a great range of restaurants from little French bistros to Michelin starred establishments, in fact there is a huge range of cuisine including French, Italian, Vietnamese, Moroccan, Japanese, Spanish and also the best Indian restaurant on the Cote d'Azur"
The mayor of Grasse, Jerome Viaud has fought to really update and improve the town, he is spearheading the new development projects, as well as overseeing the 'Action cour de Ville' project which recently received a real boost with central government funding. This project focuses on the updating of buildings in the centre of town to provide more living space and retail units. The mayor is also constantly looking at new and interesting way to promote his beloved Grasse, the latest of his efforts is the visit of international renowned street artist VHILS to Grasse where he is working on an installation in the centre throughout October 2020.
If you are looking for a relaxed way of life, an up and coming location with great local facilities and easy access to both the coast and the mountains, perhaps Grasse is the place for you.
If you want to find out more about property in Grasse, visit Home Hunts' portfolio at www.home-hunts.com, or to speak to a consultant directly about your property search criteria, call +33 (0)970 44 66 43 or email us at info@home-hunts.com