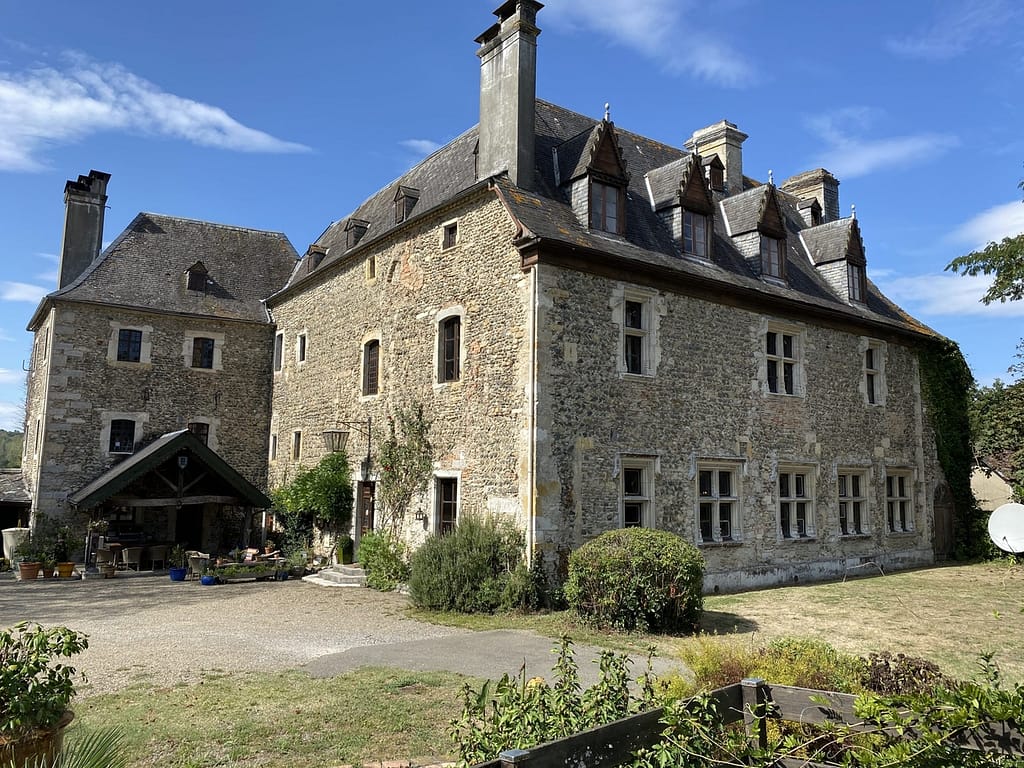 If you are looking for a property with a history and lots of character, this could really fit the bill. This unique property in South West France is steeped in history, having survived since the time of the War of the Crusades.
Engraved into one particular stone at the estate is the year 1080 with a Knight's Cross, evidence surely of the presence of the European Christians passing through during their voyage to regain the Holy Lands. Imagine what an interesting story this imposing place must have, if these walls could talk!
Watch a short film of this incredible estate here: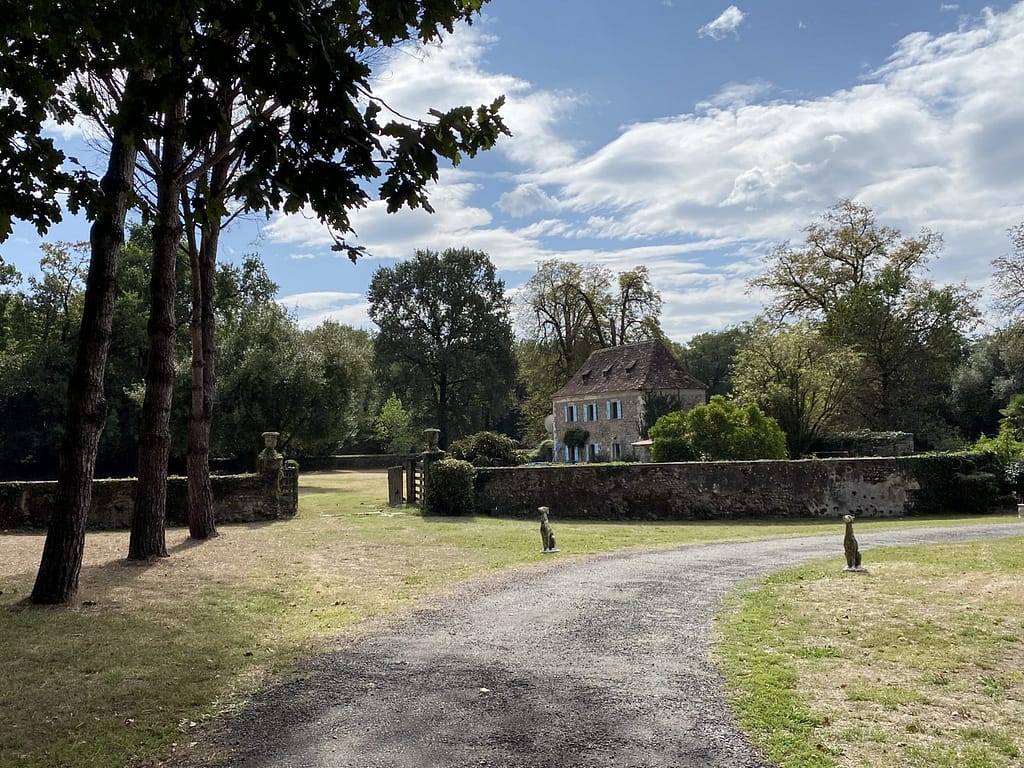 Property in South West France
Where is this property in South West France I hear you ask? The Chateau is located in a beautifully rural setting close to the village of Orthez, 25 minutes to the west of Pau. Although it is in a peaceful countryside environment, it is within easy reach of several airports – Pau airport 30 minutes, Tarbes / Lourdes airport 45 minutes, Biarritz airport 45 minutes and Toulouse airport 2 hours.
The property currently serves as a family home, but offers enormous potential for a commercial activity to host seminars, weddings or any other business where lots of accommodation is required.
The estate comprises of six distinctive buildings: the 12th century chateau, with its eleven bedrooms and independent three bed apartment, a three bedroom gate house, a two bedroomed walled garden cottage, the ensemble of farm buildings in its separate courtyard, an orangery and the former stables.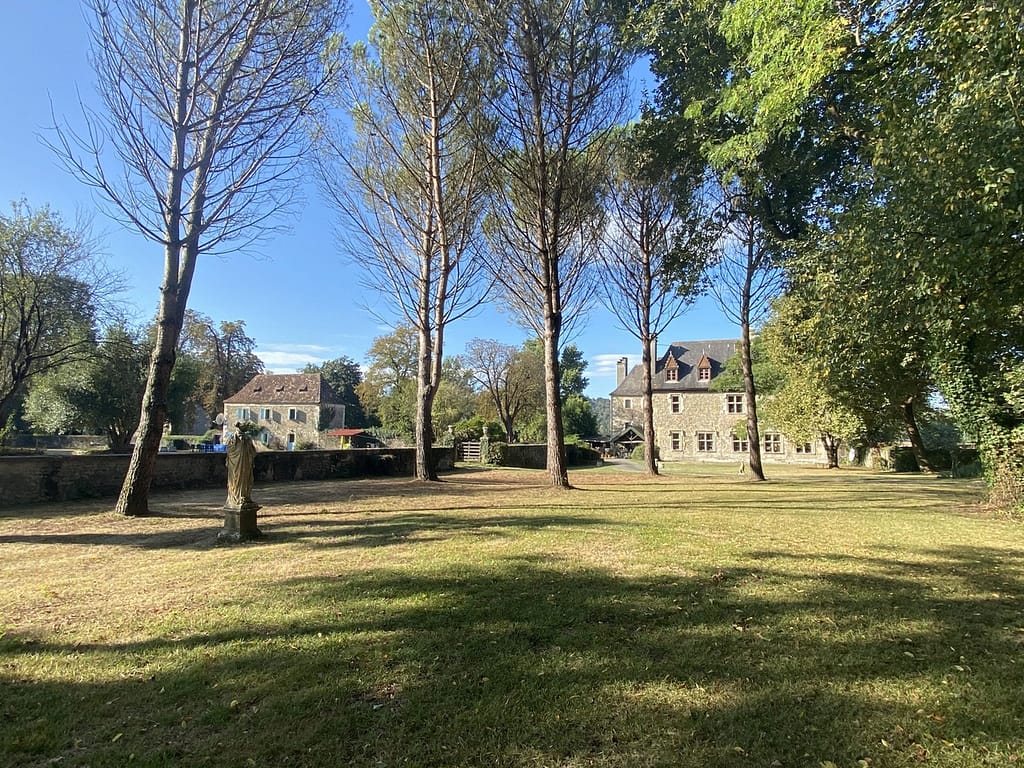 The six buildings sit privately within three hectares of parkland and woods, bordering the Gave de Pau and thereby offering fantastic walking, picnic areas, and fishing. The main property and some of the other properties have been renovated with taste, although they still have lots of character and they have retained the original charm.
There is a lot of potential to develop some of the other buildings to create more accommodation, work space, reception rooms and so on. If you wish to own an income generating property in South West France, this offers lots of possibilities.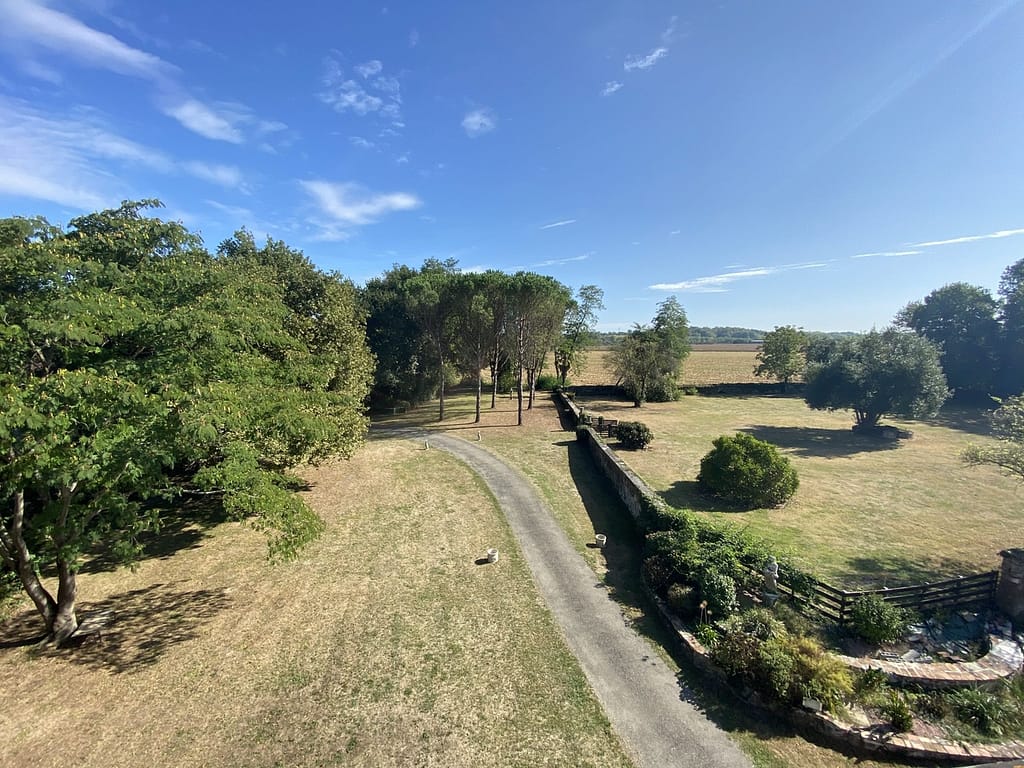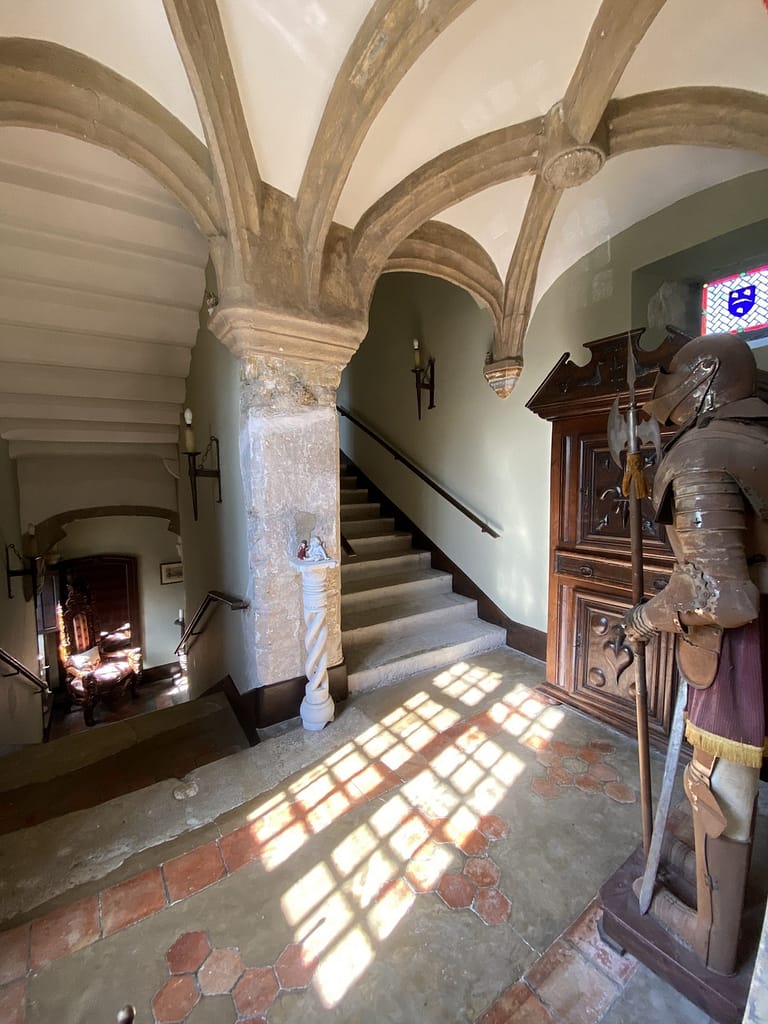 The Coat of Arms at the chateau, as seen in the stained glass window on the main staircase (you can just see it on the above photo) belongs to the Peyrer family, who were confidants and musketeers to the king. Jean-Armand du Peyrer, the Comte de Trèville, was fictionalized under the name Monsieur de Trèville in Alexandre Dumas's novel The Three Musketeers.
The Peyrer family's second home, displaying the same family crest, can be found opposite the Chateau de Pau. The stone Renaissance mullion windows in this chateau replicate the ones seen in the Chateau de Pau, which was birthplace to Henri IV, who became King of France in 1589.

This historical chateau has a wealth of period features. In addition to its stone vaulted ceilings and mullion windows, there are oak panelled rooms with period oak floors and internal window shutters; period marble fireplaces with classic Fleur de Lys wrought iron back plates; and the original magnificent stone slab flooring in the entrance hallway.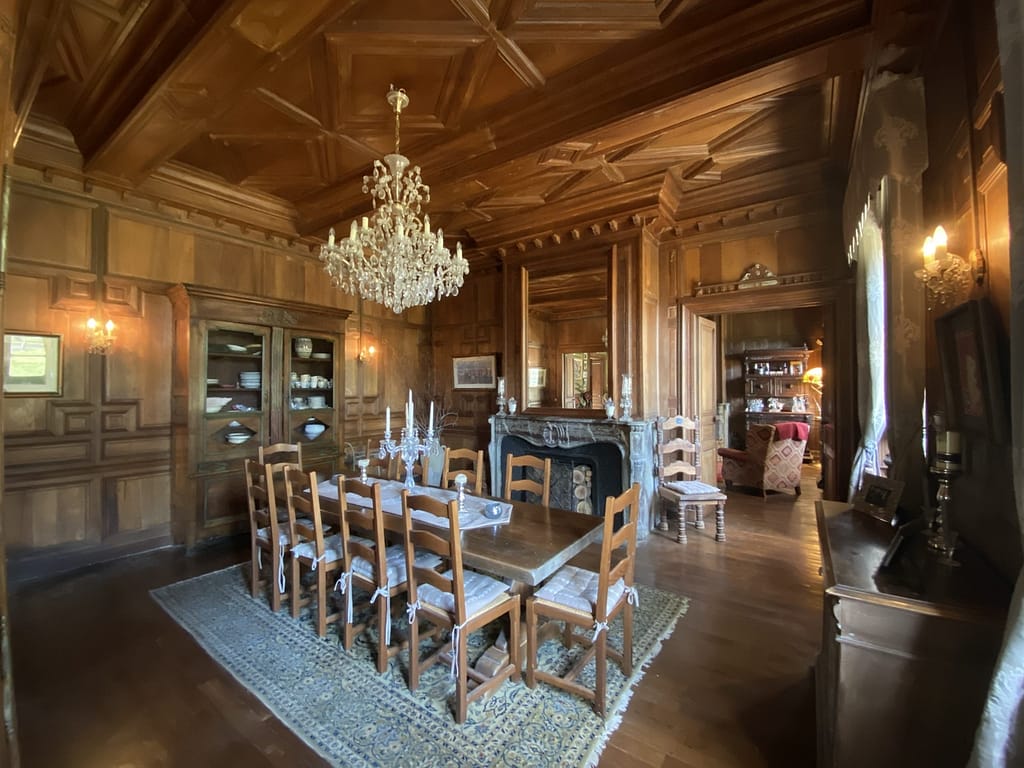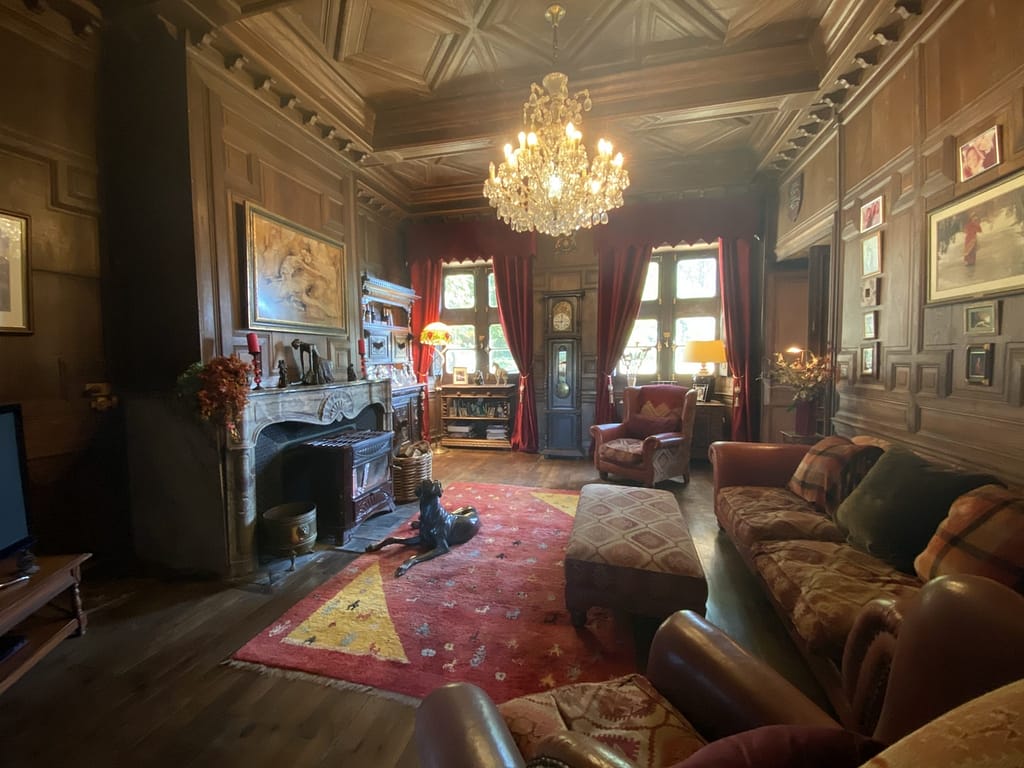 In terms of current living space, there are around 20 bedrooms at present, but it is possible to create more should you need them. You can see more details about the accommodation at this property in South West France if you click here, there is also a gallery of photos below.
When you have so many bedrooms to fill, you also need lots of entertaining space and numerous rooms for people to spread out in, this estate doesn't disappoint! In the main chateau alone there are two grand salons, a dining room, a smoking room, a boot room, an office and a sun room to name a few… That is before even looking into any of the other properties dotted around the estate.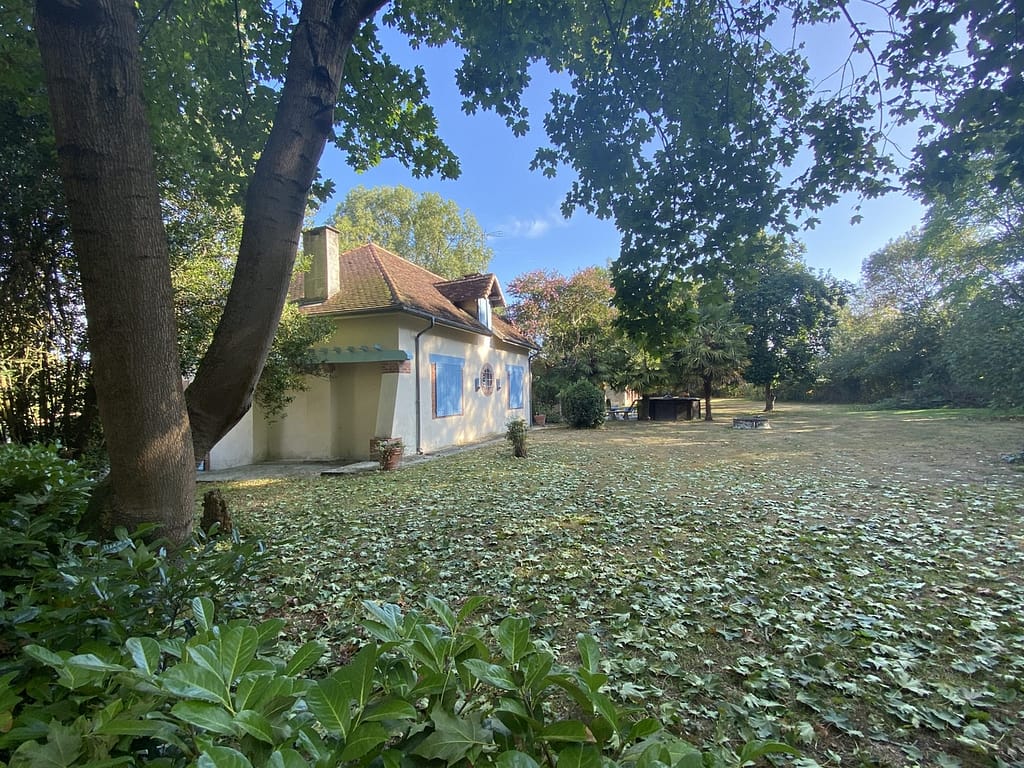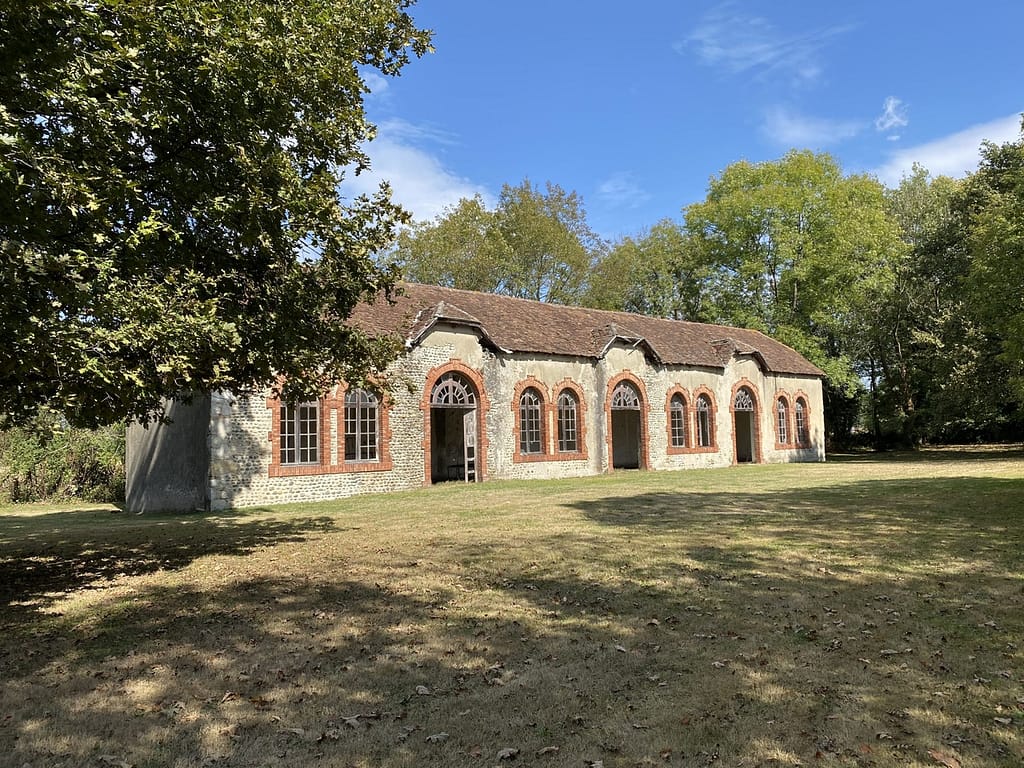 As stated above, the property is currently a family home and it is perfect place to entertain friends and family, but it also has lots of potential to create a great commercial property in South West France such as a luxury guest house, a wedding venue, a corporate retreat, the list is endless.
Fore more details of this wonderful property, click here or look at the photos below
If you are interested in buying a property in South West France or other regions off this beautiful country, we would love to help you. Click here to find out a bit more about Home Hunts can help you with your search
To search through thousands of luxury french properties, visit our website or contact us to let us know what you are looking for, we are here to assist.