Looking to retire in France for a slower pace of life with lashings of culture, history and tranquility? Why not search for property in the Tarn?
Retire in France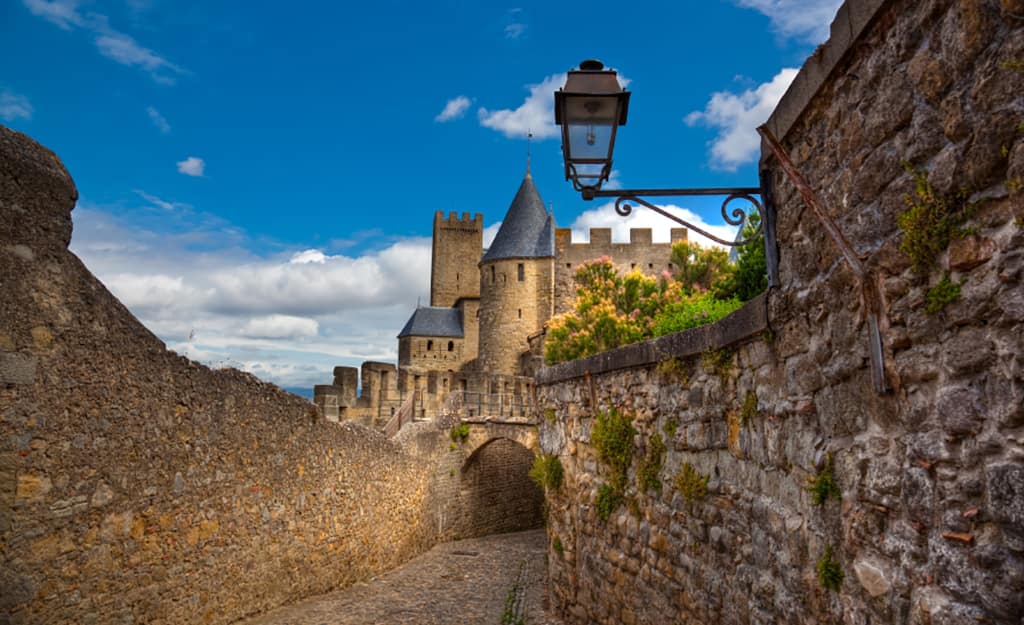 Living in the Tarn will provide you with everything you need to create an enjoyable, laid-back retirement lifestyle, but its location is also a gateway to an incredible range of opportunities that mean you can be more adventurous when you choose.
While those still working are restricted to evenings, weekends and holidays for leisure pursuits, retirement means you're free to enjoy all that the Tarn and its surroundings have to offer, whenever it suits you.
From the Montagne Noire mountain range, to Castres (the birthplace of famous French Socialist leader Jean Jaurès) and Albi's breath-taking pink medieval cathedral, the Tarn department is a fascinating area to settle in.
It also has top-notch health care services, an abundance of leisure facilities, cafes, bars and restaurants, and all you need for shopping and amenities.
Living here also means it's just a car drive away from the fairy tale castle of Carcassonne and ruined Cathar castles, sunny Mediterranean beaches and some of the most beloved ski resorts and thermal spas in the Pyrénées. It's no wonder so many people decide to retire in France.
Explore historic towns and cultural experiences
From visiting the episcopal city of Albi, to meandering around the cobblestone medieval "floating city" of Cordes-sur-Ciel, and the castle ruins of Penne, Tarn has an abundance of charming towns and villages to enjoy which are steeped in history and culture.
The Goya Museum in Castres and the Toulouse-Lautrec Museum are must-go museums, but there are also many other art, photography and historic exhibitions to keep you busy. Theatres are spread around the department and put on shows all year round, and there are always artists performing at events in many of the towns and villages. If you're thinking of retiring, perhaps it is time to retire in France.
Great accessibility
With Toulouse and Carcassonne airports in the neighbouring departments, it's easy to fly in and out of the Tarn. Although planes don't operate out of Carcassonne during the winter months, Toulouse covers more than 50 destinations, many of them in Europe, but some further afield, such as Montreal, Martinique and Morocco. Castres also has a small airport that puts on direct flights to Paris.
Laid-back lifestyle
For a department that's near an international airport, the Tarn is one of the most tranquil areas to live in France. Countryside populations nurture their local communities with events and congregations, which retired individuals can particularly benefit from and appreciate.
There are always opportunities to help run local activities, such as football or badminton, and also plenty of groups to join where new hobbies and skills can create life-long passion and friendships.
Walk or hike in stunning surroundings
Trails suitable for families or those more adventurous are waiting to be discovered all over the Tarn. There are "tourist trail" maps and guides of the Tarn available to view from the tourist information website, as well as many different walk ideas to consider.
House prices are rising
After a slight drop in 2017, house prices in the Tarn are rising. With mortgage rates still low, it is a good time for international buyers to purchase property in this department as they will continue to rise and are expected to hold their value. If you are looking to buy property in the Tarn, Home Hunts has a wide range of properties for sale in their online portfolio.
Countless property choices
There are 323 towns in the Tarn and an abundance of charming villages that give buyers a huge range of choice. Do you want to buy a hilltop house with a view of the Montagne Noir, an apartment in the centre of a bustling medieval village, or live in a bungalow in the countryside that's walking distance to a village? Properties that can fit in directly with your lifestyle needs are almost always on offer in Tarn's real estate market.
Indulge in good wine
Gaillac is located south east of Bordeaux and is relatively unheard of compared with its world-famous neighbour, yet Gaillac wines have been part of French history for around 2,000 years.
Renowned for their diversity, there are over one hundred winemakers in Gaillac and some of their wines can be tasted at the Fête des Vins in August, a festival at the Parc de Foucaud in Gaillac. You can also  visit the vineyards all year round for tastings and making purchases.
Home Hunts are here to help you to find your dream home when you retire in France. If you would like to speak to one of the team to discuss your needs or just to have a chat about the market, you can call us on +33 970 44 66 43 or send us a mail to info@home-hunts.com. If you just want to browse through thousands of beautiful French homes, visit our website at www.home-hunts.com or follow us on Facebook or Instagram.