If you're planning to move to France with your children, you're likely searching for international schools for expat students. Understanding the French education system and the differences between French state schools and international schools will be helpful in deciding what's right for your child. From there, you'll want to know how international schools may differ from one another. The good news is that there's a lot of information out there to help you make your decision with numerous international schools in France to consider.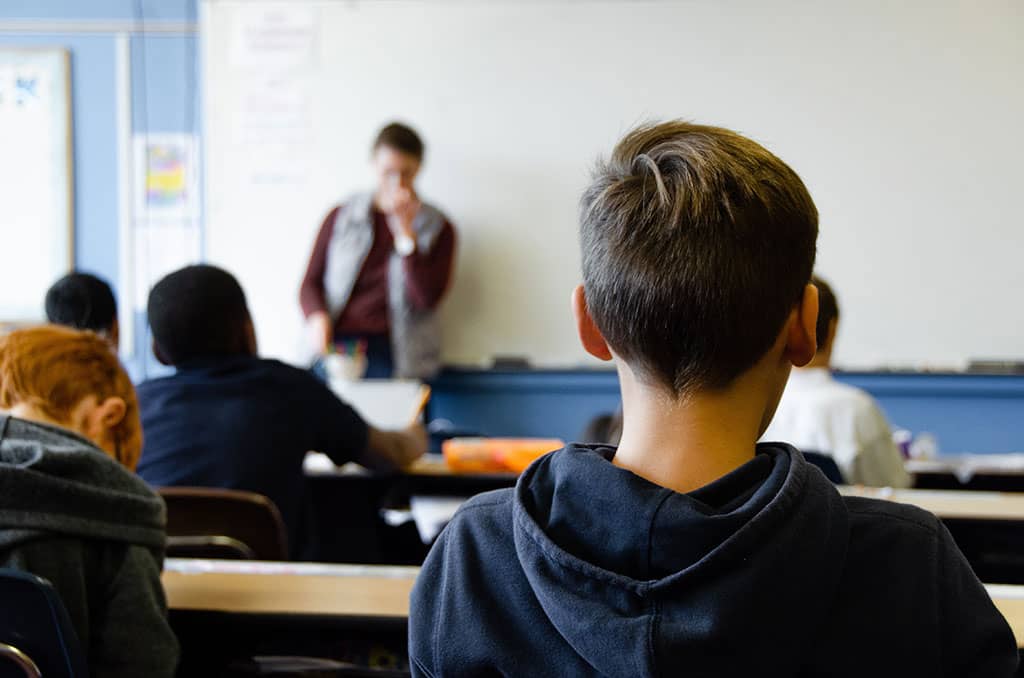 The French Education System
While some expats will be able to integrate into a traditional French school, other families feel that an international school is the better option. Understanding the French education system is the first step to making this decision. Here are a few details to know:
It's a requirement that children begin attending school in France at the age of 3, starting with nursery school.
At some nursery schools, it's possible for children as young as 2 to attend.
State schools are free, mixed gender and generally not affiliated with any religion.
Only about 20% of children in France go to private school.
Private schools often follow the same curriculum as state schools.
Moreover, the French education system is divided into four parts: kindergarten, or école maternelle; primary, or école; elementary/middle school, or collège; and high school, or lycée. When it comes to nursery school, the divisions are as follows: petite for ages 2 to 4; moyenne for ages 4 to 5; and grande for ages 5 to 6.
What are the Different Types of International Schools in France?
There are several different types of international schools in France, including:
Fully independent schools that may host international students and generally tend to not be religious.
International schools that teach only in English.
International schools with a completely bilingual program that's offered in several languages.
French schools with an international program where students can study for a few hours per week in a foreign language.
International schools in France can also be considered based on the curriculum they offer. If you plan on bringing your children back to live in their home country eventually, for example, choosing an international school means they can be educated in that country's specific curriculum. Here are some of the programs offered at French international schools:
American International Schools and Advanced Placement (AP): This is a United Stated-based program for students to prep for the SATs, achieve a high school diploma and be able to apply to a college or university in the U.S. With AP courses, they may also be able to earn college credits early.
Baccalauréat Français International (BFI): Students will prep for the BFI. This type of school is meant for bilingual or international students who are fluent in French and who will be applying to a university in France.
British International Schools: These schools maintain a British style of education and prepare students for A-Level and English GCSE exams.
International Baccalaureate (IB): Intended for 3 to 19-year-olds, at the age of 16, students will choose between the diploma and career program. IB schools are best for students who will continue their education abroad at a university.
International GCSE (IGCSE): These schools offer a secondary school curriculum that includes IGCSE requirements. They're best for students who want to be in the English education system when attending university.
International Primary Curriculum (IPC): For 3 to 10-year-olds, IPCs encourage diverse perspectives and an interest in the cultures of the world so that children become globally competent. Emotional, intellectual, and spiritual development are prioritised.
Should You Send Your Child to an International School in France?
There are advantages and disadvantages to sending your child to an international school in France. For example, while a French state school helps children integrate better in their new country, an international school can provide a multicultural education. Let's explore these pros and cons a bit more.
Advantages of a French International School
Better facilities and more extracurricular activities available.
Communication in your child's native language.
Global community (both students and teachers).
Internationally recognised qualifications, which is useful for students going abroad for university.
Prioritise languages and multiculturalism.
Small classes sizes and high teacher-to-student ratio.
Disadvantages of a French International School
Difficulty integrating with peers outside of school and into the local language and culture.
An entrance test may be required for admission.
Expensive, though payment plans, scholarships and other financial aid may be available.
Schools tend to be located in major cities only.
Note that while students with no command of the French language will do better in an international school, there are some public French schools that have special programs for students who aren't yet fluent in French and will therefore offer english speaking facilities.
How to Choose an International School in France
The term "international school" can mean many things, with varying curriculums, qualifications and fees to consider. Therefore, finding an international school for your child isn't enough – you have to take every aspect of the school into consideration to know if it's right. If you've decided that an international education is the best option for your child, here's what to consider when selecting a school.
Admission Requirements: Depending on the school, your child may have to complete academic, language and/or personality assessments. Also, since international schools are competitive, your child may need to reach certain academic standards in order to be considered.
Cost: The cost of sending your child to an international school can be high. However, some employers will subsidise fees for education. Also, scholarships may be available, as well as payment plans and other types of aid. Note that it will cost more to board your child at school.
Education System and Qualifications: Different international schools will offer different curriculums or teaching styles. Consider which is best for your child. A big factor is where you expect your child to end up after high school. For example, if they're going to apply for college in the UK or US, they'll need different qualifications than if they were to search for a job in France.
Extracurricular Activities: If you want your child involved in an extracurricular activity, club or course, or you want them to be able to attend summer camp or trips throughout the year, look into what the school offers.
Languages and Nationalities: Take into consideration the languages and nationalities that will be present regarding both students and teachers. For example, you may want the teachers to speak only French or you may want them to speak your child's native language. You also may want the student body to be mixed culturally instead of all coming from the same country, or vice versa.
Location: There are a lot of options if you live in or near Paris (or another major city in France), but in other, more rural areas, you may be limited or even out of options. However, some international schools do allow students to board there.
Reputation and Results: It can be difficult to figure out the reputation of a school, but if you search online you may find forums where parents and/or students talk about their experiences. You can also contact the school to find out which percentage of students go on to higher education. However, it can be difficult to find information that way, since the schools are not within the state system – you may need to rely on forums for most of this research.
Final Thoughts
For families that are moving to France, there are a lot of options when it comes to finding a school for your child. For kids with strong language skills, a French state school will help them integrate into the French lifestyle and culture quickly. However, for students who are not fluent in French or who plan to go elsewhere once school is over, an international school may be a better option. Also keep in mind that it may be helpful to narrow down your list of school options before settling on a place to live, as most international schools are located in or near major cities.
Useful Resources
Aide-Sociale has social aid news and tips for various situations, including parents who need help funding their child's education.
Expatica has extensive resources for expats moving to and living in France (and various other countries around the globe), including education-focused articles.
If you're looking for a high school in France or need more information about one that you have in mind, the Directory of High Schools in France will help.
While the Good Schools Guide is mainly a UK-based website, it has a section devoted to information about the French education system for expats. Find it here.
International School Search lets you look for schools based on school name, location, age, curriculum and more.
The International Schools Database is another option, with searches based on age, location and instruction language.
The French Ministry of Education is France's official government website for education.