The French lifestyle is hard to pass up, no matter what type of setting you like best – bustling city, peaceful countryside, snow-covered mountains, warm and sunny beachfront… But the question of securing a French mortgage – and all that it entails – can put a halt to your plans before they even get started.
In this guide, we're going to explain the process of getting a mortgage in France as a foreigner so you can move forward with your dream of owning property in France.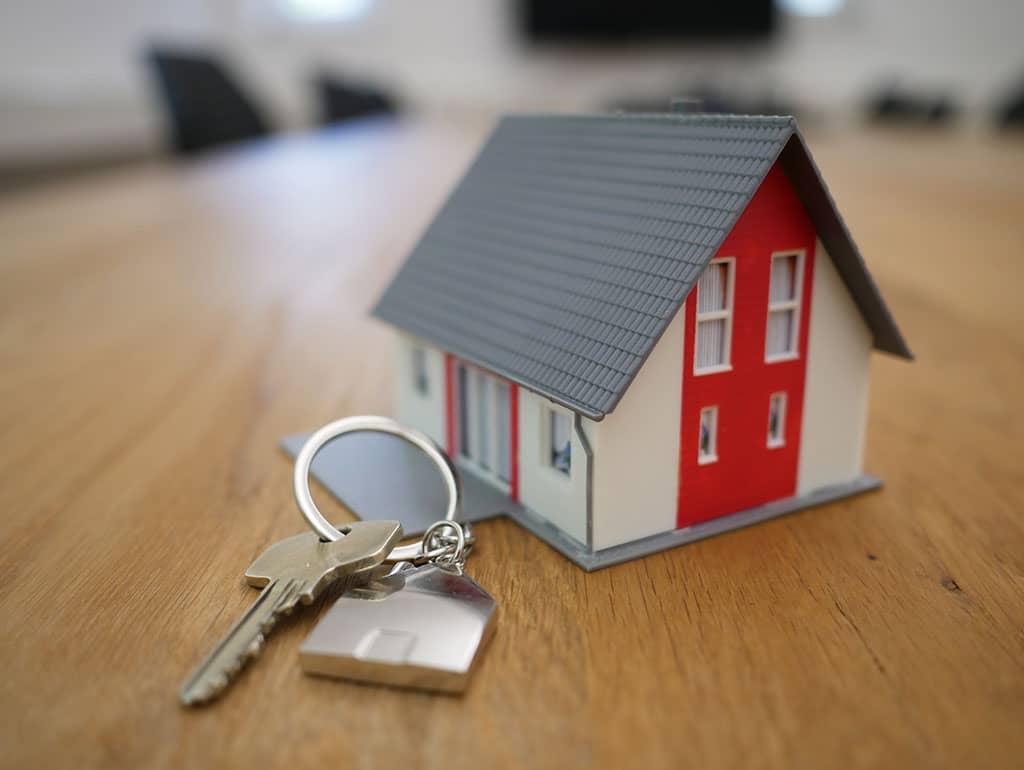 Should You Buy Property in France?
France's property market is one of the strongest in Europe. And since mortgage rates tend to be low, it's clear to see why getting a mortgage in France for foreigners is such an appealing idea. Plus, French banks provide mortgages for nationals as well as foreign buyers, so you won't necessarily have a more difficult time getting a mortgage if you're an expat – you just may have to meet some additional criteria.
How Much Can You Borrow in France?
Typically, mortgages in France cover 70% to 80% of the property's value. However, some brokers will only let you borrow 50% if you're not a European Union national. The amount you can borrow also depends on how much your income is versus your expenses.
According to French law, it's necessary that your liabilities (mortgage payments, rent payments and other expenses) don't exceed 30% of your net household income. French banks won't be able to offer you credit if your expenses make up more than that. That means that the amount you can borrow for your mortgage depends on the value of the property as well as your household income. Furthermore, if you're over the age of 65 years old, earned income doesn't count; banks only consider retirement or other types of passive income.
How Much Deposit Do You Need for a French Mortgage?
The deposit amount you'll need will depend on how much the mortgage will cover. If the mortgage will cover 70% of the property value, you'll need to put down a 30% deposit; if it will cover 80% of the property value, you'll need a 20% deposit; and if it'll only cover 50%, you'll need to come up with that other 50% as a deposit.
French Mortgage Costs
As of March 2022, the average interest rate on new housing loans was 1.15%, according to The Banque de France. There are also a number of administrative fees you'll be expected to pay:
Arrangement/Origination Fee: 1%, 350 euros minimum plus value-added tax (VAT)
Notary Fees: 6% to 8% for a used property; 3% to 5% for a new property (new-build or less than five years old)
Setup Fee: Either fixed or a percentage of the mortgage
Valuation Survey: 250 euros
Also, if you sell your property, expect to pay capital gains tax between 35% and 40%. Take this into consideration if you plan to own property in France for five years or less – that may not be enough time to offset the costs.
Mortgage Rules for Foreign Buyers
A French bank will be able to offer a mortgage in France for foreigners. However, you'll likely have to meet certain additional requirements because of your expat status. French lenders try to mitigate risks as much as possible, especially when it comes to foreign buyers. Here are a few possibilities that you may be asked to do:
Open a savings account that holds a minimum deposit that's the equivalent of 24 or more mortgage payments.
Purchase a life insurance policy that covers 120% of the mortgage, and name the lender as the beneficiary.
Show proof of property insurance.
Show proof of disability and health insurance, and possibly have a medical exam, depending on the borrower's age.
In general, lenders want to see that you have a reliable and sustainable financial situation. Being debt-free and having a savings account that you make deposits to regularly will be helpful when securing a mortgage.
Requirements and Documents for Getting a French Mortgage
In order to apply for a mortgage, you'll need to get a significant amount of paperwork in order, including:
Accountant's statement or employment contract, depending on your type of employment (business owner, self-employed, traditional, etc.)
Bank statements for the past three months for all accounts
Copy of the borrower's passport
Current mortgage or rental agreement
Estimates/invoices from tradesmen for new property or property that requires renovations, plus the workers' insurance certificates
Loan deed or title deed with a repayment schedule if the property will be financed with an equity release or remortgage
Marriage license
Preliminary sales agreement or property title for the building contract/plans, building license and the land if improvements will be constructed on the property
Proof of income, including dividends, pensions, etc.; three years of audited financials for those who are self-employed
Proof of residence
Sales agreement
Statement of assets
Tax returns for the past three years
You can only get a French mortgage if you have a property purchase agreement, and sellers may be hesitant to move forward with you if they're unsure of your financial situation. However, the mortgage lender may be able to give you a certificate of commitment, which is a pre-approval letter and can make it easier to negotiate with the seller. Pre-approval letters are usually valid for up to four months.
How to Apply for a Mortgage in France as a Foreigner
If you've ever applied for a mortgage, you'll notice that the process of getting a French mortgage is similar to that of other countries. First, you should contact a few different lenders to determine which one will offer the best rate. There are French banks that offer mortgages to French nationals and foreigners, and there are also banks that cater specifically to expats.
You can also choose between a French bank and a mortgage broker. If you have an untraditional situation, like you're self-employed or you're not a European Union resident, a broker will be particularly helpful. They can do the mortgage research on your behalf and find you the best deal possible, and they can also advise you on how to best fill out the application and prepare your documents so that you have the greatest chance of approval
In order to get an official mortgage offer from a lender, the following requirements should be met:
You and the property seller have signed a completed sales agreement.
You've assured the bank that you can afford the loan.
The value of the property supports the mortgage request.
A word about the sales agreement: It can include a clause that the purchase can end without you losing a deposit in the event that the mortgage is not approved. However, some sellers may be more hesitant to move forward if they think the sale could fall through. A pre-approval letter is helpful here to encourage them to commit.
Next, the underwriting stage will begin so that the mortgage can get final approval from the lender. When the mortgage offer is issued, there's an 11-day cooling-off period that you have to wait out before you can sign it.
It can take up to 14 weeks for funds to be released. The property purchase is officially completed once the notary receives the funds from the lender. At that point, the final sales agreement will be signed, and the property is yours.
Mortgage Types Available in France
In France, there are three types of mortgage credits (securities against the loan): conventional, property lien and institutional guarantee. Foreign buyers will likely be offered a conventional mortgage. There are also fixed-term, interest-only, fixed-rate and variable-rate mortgages, as well as bridge loans. Let's discuss what each one is.
Conventional
Conventional mortgages are handled by notaries, who charge about 2% of the mortgage amount for their services (completing and registering the documents for the sale of the property). Additionally, the notary will make sure that the terms of the previous mortgage have been met, as well as the terms of the new mortgage.
Property Lien
Notary services for a property lien mortgage are lower than those for a conventional mortgage – about 1% of the mortgage amount. The fees are lower because paying stamp duty isn't a requirement. Property lien mortgages are only for old properties, and buyers cannot borrow more against the property's value, like if they wanted to fund renovations.
Institutional Guarantee
This newer type of mortgage aims to lower how much it costs to take out a loan. The mortgage is taken out under an institutional guarantee, which is run by a group of lenders. That way, the risk is split among the lenders instead of one lender taking on 100% of the risk.
With this type of mortgage, the typical registration costs and fees don't apply. Instead, the borrower pays a guaranteed fee that's proportional to how much was borrowed. Transaction costs are less than 1%, and the cost of setting up the guarantee is usually no more than 2%. Plus, some borrowers will get back as much as 75% of the setup fee once the mortgage is paid.
Institutional guarantee mortgages can be taken out for old and new properties, but a good credit score and reliable income are necessary. Also, this type of mortgage is only available to French residents.
Fixed-Term
With a fixed-term mortgage, also called a capital repayment or simply "repayment" mortgage, you pay the interest and the loan over the mortgage term. Fixed-term mortgages can be anywhere from six to 30 years, and you can opt for a fixed-rate or variable-rate mortgage.
Interest-Only
With an interest-only mortgage, you pay off the interest over the term of the mortgage, and then you pay off the initial loan after that. These are less common in France than fixed-term mortgages, and the qualifying criteria is stricter than normal.
If you plan to rent out your property, consider an interest-only mortgage. You can deduct mortgage interest against your rental income, which means that your monthly mortgage payments will be reduced.
Fixed-Rate
Fixed-rate mortgages may have a higher rate, but they come with security, which some buyers prefer. The interest rate doesn't change over time; it remains the same as it was when the mortgage was first offered.
A flexible mortgage is a type of fixed-rate mortgage, allowing the borrower to change their monthly payments while reaping the benefits of a fixed interest rate. The way this works is there are upper and lower payment limits, and payments may also be able to be suspended for up to 24 months. They can also be increased by up to 30% if you want to pay off your mortgage more quickly.
Variable-Rate
Variable-rate mortgages have interest rates that change over time. Payments can be lower than fixed-rate mortgages, but the fact that the interest rate can change makes this a riskier option. Since variable-rate mortgages look at three- to 12-month rates (and an additional margin of up to 3%), it's difficult to know what you'll be paying long-term. There is an option to do a type of variable-rate mortgage that has an upper payment limit, even if the rate itself can change.
Bridge Loans
A bridge loan is for a buyer who is ready to purchase their new property but is still waiting for their current property to sell. This type of loan is for the short-term, but it can sometimes be extended for as long as two years.
Speak to a Specialist
Buying property in France is a huge undertaking, and before you can live in your dream home, it is essential that you have your finances in place so that your dream doesn't become a nightmare. HOMEHUNTS work with various specialists who are perfectly placed to advise on the options available to you when it comes to mortgages in France and other financial matters.
For more information contact one of our property consultants by calling +33 (0)970 44 66 43 who will be able to help you with your property search.