Live in the French Riviera – Cap d'Ail, Saint-Jean-Cap-Ferrat or Cap d'Antibes – which one would you pick?
Properties in the Riviera's three Caps: Cap d'Ail, Saint-Jean-Cap-Ferrat and Cap d'Antibes are always in demand. Each offers an impressive selection of luxury villas, sensational views and tranquil surroundings.
If you are searching for property in these areas, here is a selection of three of the most exceptional luxury homes for sale to inspire your house hunt.
Coastline glamour in Cap d'Ail
Cap d'Ail sits on the Riviera coastline between Nice and Monaco and is one of the most sought-after places to own property on the Côte d'Azur.
It is renowned for its three Blue Flag beaches, one of which, Mala, is among the most beautiful on the Riviera.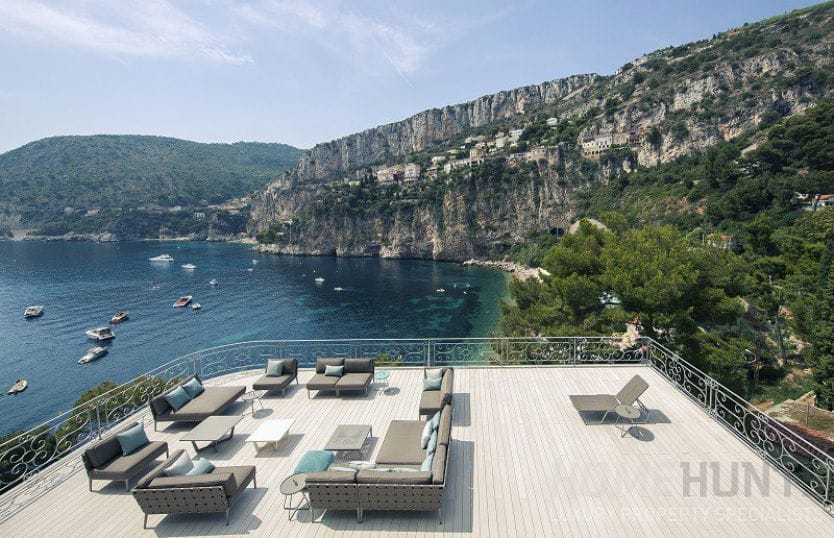 There aren't many properties more spectacular than this magnificent villa in Cap d'Ail (HH-10351011). Every inch of the property has been styled and designed to provide the ultimate luxury lifestyle for the owner.
Outside there are many highlights, including a stunning swimming pool, outdoor bar and an enormous decked terrace offering uninterrupted views over golden sands and the beautiful coastline. What's more, the property also offers direct access to the beach and a private pontoon.
Inside the glamour continues with marble floors and glitzy monochrome décor running through the living and dining rooms. The seven bedrooms are spacious, calm spaces as are the bathrooms. A fit and healthy lifestyle is easily attainable here as there is also a fully-equipped fitness room and hammam, as well as a plasma TV, home cinema and jet shower room.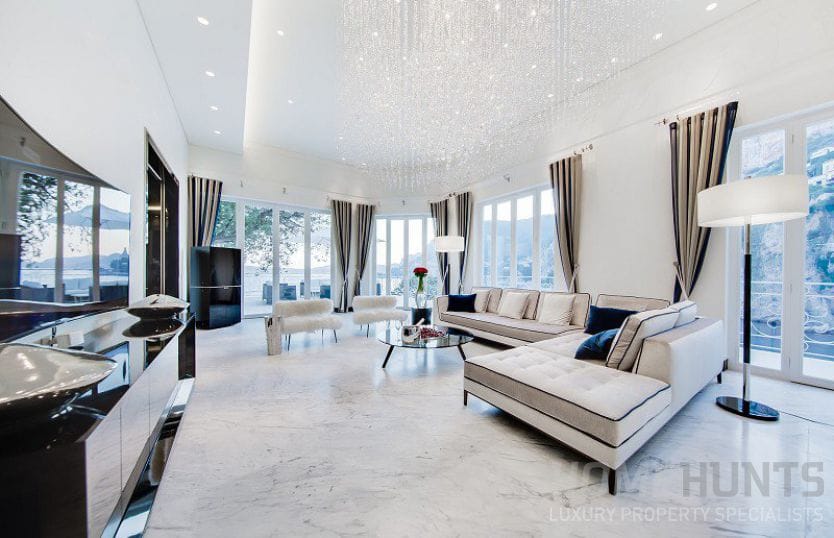 On the market for €29,500,000, this property is a rare opportunity to invest in one of the most highly-rated luxury properties on Cap d'Ail. Interested buyers should set up a viewing as soon as possible.
Practically paradise in Cap Ferrat
Saint-Jean Cap Ferrat is often rated by agents as the most expensive location to own property in the world. Home Hunts finds that it is Cap Ferrat which often brings in the most enquiries and sales for properties in the over €15 million price bracket.
Beautiful and relatively unspoilt, the forested peninsula has been frequented by many famous faces over the years, including Charlie Chaplin, during the fifties, and actor David Niven who lived here for many years.
A fusion of glamour, gorgeous design and a family-friendly layout makes this sensational four-bedroom Cap Ferrat property (HH-12122627) a rare find. With beautiful architecture, lush lawns and tall palms around the heated swimming pool in the garden, as well as a large terrace providing panoramic sea views, the exterior is practically paradise.
The interior design is impeccable in this property and works well in many of the circular rooms. Bright spaces along with a luxurious sauna and playroom make this €20 million property an inviting property for both adults and children.
A hidden gem in Cap d'Antibes
A lush green oasis with breath-taking sea views, deep coves and turquoise waters, it is no wonder that over the years Cap d'Antibes has been home to so many famous residents.
The most famous today is arguably Russian entrepreneur Roman Abramovich, owner of the Château de la Croë, yet Ernest Hemingway, F Scott Fitzgerald, Claude Monet and Guy de Maupassant have lived here in years gone by.
Home to the legendary Hotel du Cap-Eden-Roc, this picturesque peninsula offers some of the most sumptuous properties on the Riviera.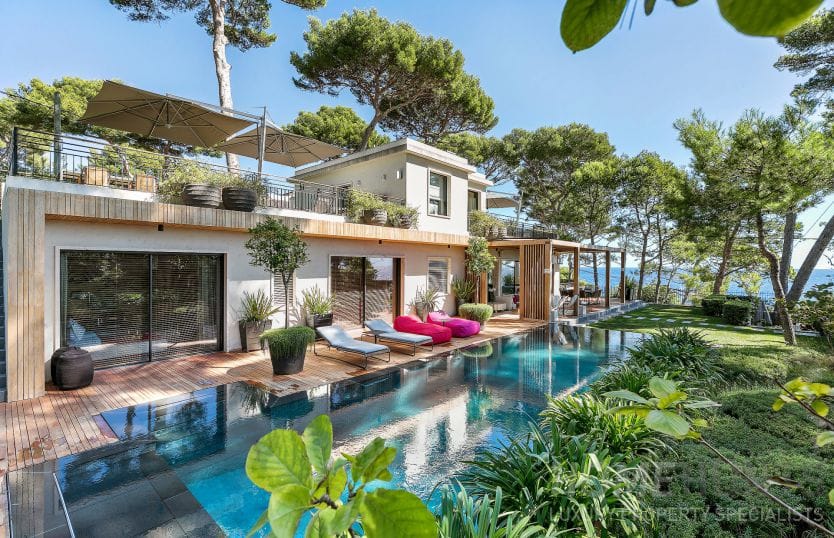 This elegant four-bedroom property oozes style (HH-12102086) and perfection  in every room, both outside and inside.
From the neatly manicured garden to the sleek, sumptuous pool and rich green foliage, this house exudes modern glamour and charm.
The interior design is inspiring from the bedrooms to the living spaces, with neutral walls that contrast happily with splashes of bold colour and stylish, fixtures and fittings.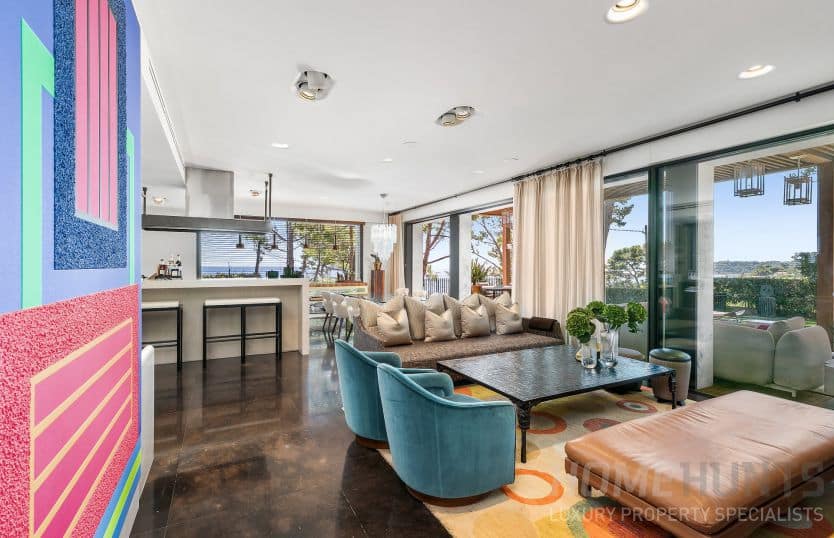 On the market for €12 million, a property like this will not be available for long.
If you would like to know a little more about searching for property or finding the best place to live in the French Riviera, or just to have a chat about the market, you can call us on +33 970 44 66 43 or send us a mail to info@home-hunts.com. If you just want to browse through thousands of beautiful French homes, visit our website at www.home-hunts.com or follow us on Facebook or Instagram.