Located between Cannes and Monaco, Nice is France's fifth largest city and one of the most luxurious locations for purchasing property on the French Riviera. Property here is both cosmopolitan and luxurious in design, with many spacious homes including lavish features like cinema rooms, summer kitchens and in-house gyms. Whether you're in a residential or urban area, you're bound to have a sea view, swimming pool or both.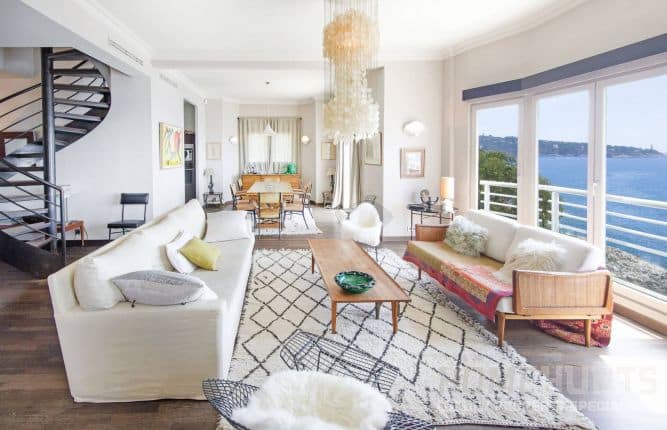 If you are looking to invest in a property in Nice then consider these three must-see luxury homes.
1. Luxury Nice Villa with Panoramic Views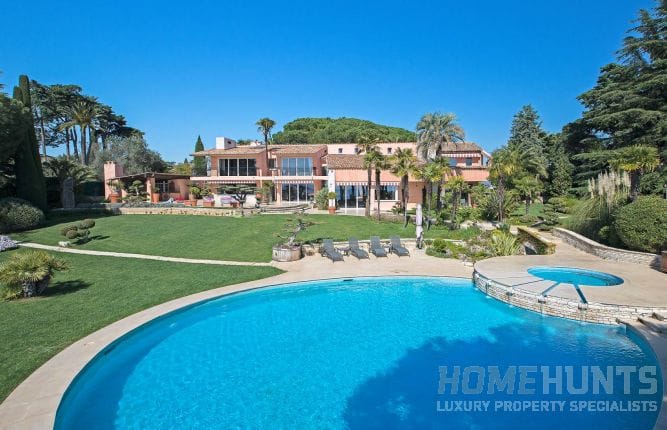 This villa in Nice's quiet residential area has a panoramic view of the sea, a private garden, terraces, a heated swimming pool and jacuzzi, and pristine landscaping. Modern and completely renovated, this 500-square-metre property is situated in a natural area that's brimming with trees and lush greenery. The home's garden level includes a living room, dining room, billiards room, fully-equipped kitchen, bedroom and cinema. The main bedroom, which has a dressing room and terrace, can be found upstairs, along with two more bedrooms and an office. The property also has a summer kitchen, independent studio, gym and covered parking space.
2. Waterfront property on the French Riviera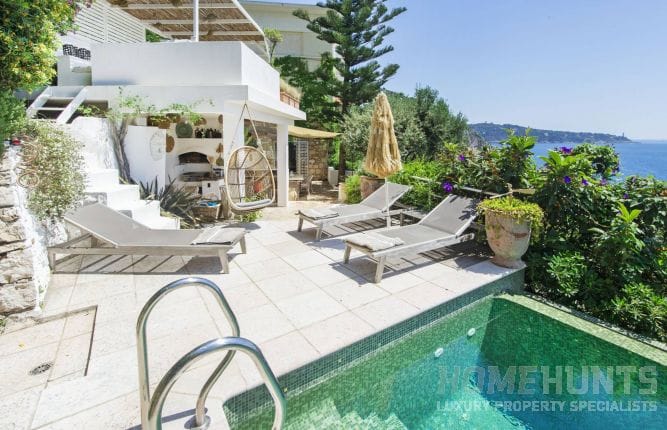 This waterfront property on the French Riviera has lovely balconies, terraces that are welcomingly set directly in the sun, and an infinity pool. The 300-square-metre villa includes five bedrooms, two bathrooms and two shower rooms, plus a kitchen, dining room and living room. The home's garden level includes a summer dining room and kitchen. The property also has parking spaces as well as a garage. Possibly the villa's best feature is its direct and private access to the beach.
3. Majestic estate offering panoramic views of the city of Nice
Set on a large, flat, beautifully landscaped park in the urban area of Nice, this majestic estate offers panoramic views of the city. Lounge and sunbathe next to the long oval pool while taking in the sweeping scenery. Ornate and historic, this home has cathedral ceilings as well as a small church. Though it's set in a bustling area, this prestigious estate offers the upmost in privacy and security.
Aside from being close to one of France's largest international airports, residents of Nice also enjoy the area's rich culture, including a high concentration of art museums. Spend your days shopping, dining on fresh seafood, and enjoying all sorts of entertainment, including clubs, bars and casinos. Outdoor enthusiasts can pass the afternoons with mountain climbing or windsurfing. Practically every luxury property in Nice is private and secure, whether it's located in a metropolitan area or farther away from the heart of the city. Many homes have been freshly renovated and outfitted with home automation and security systems.
Looking for your perfect property in Nice?
If you are looking for a stunning and luxurious property in Nice, then let HOMEHUNTS property consultants handpick a perfect selection of French Riviera properties for you based on your specific criteria. Browse more from our selection of luxury alpine homes or speak directly to one of our consultants by calling +33 (0)970 44 66 43.