Val d'Isère is one of Europe's most popular ski resorts, combining beloved Savoyard tradition with heart-pumping adventure sports and stunning, snow-capped vistas. Set in southeast France, in the Savoie department and the Rhone-Alpes region, Val d'Isère is close to the Italian border.
In addition to the outdoor excursions you can go on any time of the year, which range from fishing to ice climbing and everything in between, the area is rich with culture. Baroque architecture, stone buildings and traditional restaurants keep Val d'Isère authentic, and you're bound to get a taste (literally and figuratively) of the long-established French lifestyle.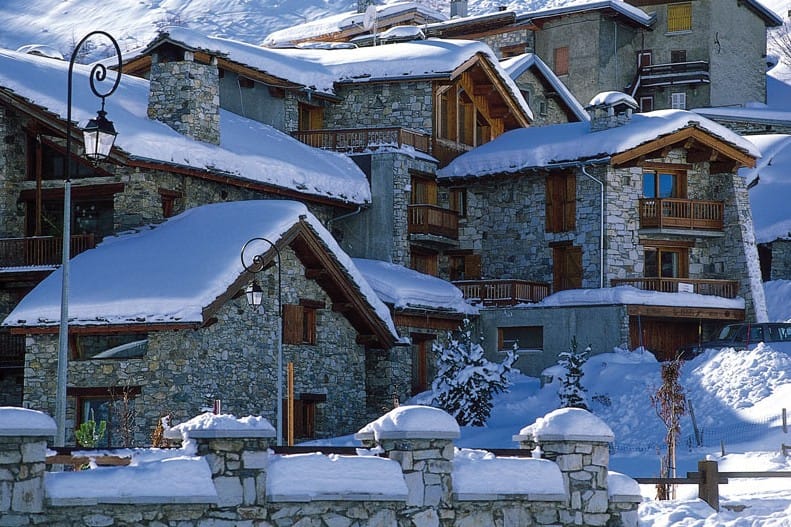 Getting to Val d'Isère
It's easy to get to Val d'Isère no matter where you're coming from thanks to Geneva Airport, which is only three hours away. The international airport has a great selection of airlines, flights and prices, and an airport transfer can bring you (or your visitors) to Val d'Isère once you land. With short flight times of one to two hours from most major European cities, you can be on the slopes by the early afternoon.
If you'd rather stay on the ground when traveling, you can take the Eurostar from London or the high-speed TGV train from Paris, both of which stop approximately 45 minutes from Val d'Isère.
Lastly, if you're within driving distance, traveling by car is an option. The benefit is that you'll have your own vehicle with you to get around the area, but know that inclement weather can make traveling difficult.
Things To Do in Val d'Isère
Whether you're heading out for a solo day of exploring, looking for a romantic weekend or taking the whole family or a group of friends out, there are more than enough options in Val d'Isère. You'll also be able to stay busy year-round, not just when there's snowfall, and activities range from calm and relaxing to bold and adrenaline-pumping.
Of course, you can go skiing and snowboarding, which is why so many people love the area. But beyond that, there are also trails for cycling, mountain biking, walking, jogging and hiking, at varying degrees of difficulty – and almost all of them lead to spectacular views.
You can also go ice or rock climbing, and if you're a novice, there are plenty of local guides to teach you the ropes, literally. The area's also excellent for everything from fishing and husky-dog sledging to taking helicopter flights and going paragliding. Even more options include ice skating in the outdoor rink; white water rafting, canoeing or canyoning when the weather's warmer; and unwinding to soothe your muscles with a well-deserved spa day.
Types of Property in Val d'Isère
Don't let the winter sports enthusiasts fool you – Val d'Isère is very much about comfort. A thrilling day racing down a mountainside is followed by an evening in the utmost luxury, which is why the chalets here are fitted with every high-end amenity you could want. There are plenty of sprawling ski chalets to buy in Val d'Isère, and if you're hoping to move here permanently, they're worth considering. If you're more interested in a holiday home or a property that you can rent out, an apartment may be easier to manage.
This two-level, seven-bedroom chalet with a lift, which looks like it was made to host all of your friends and family, is a prime example. The large living space encompasses a lounge (with a fireplace), the kitchen and an 18-person dining area. The property also has two terraces and an indoor spa area with a pool, sauna, jacuzzi and treatment rooms. There's also an extra-high room that can be used as an indoor climbing area.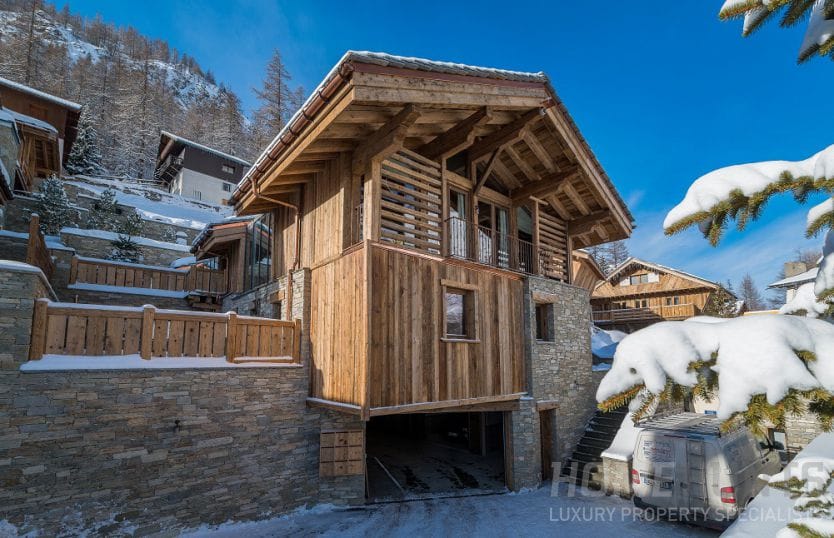 If you don't need nearly that much space or you plan on living in Val d'Isère part-time, a luxury apartment may be a better choice, like this five-bedroom apartment that lets you ski out right onto the slopes. There's also this multi-bedroom apartment, with a terrace large enough for dining, lounging or both. Suitable for up to 10 guests, there are two double bedrooms, plus an additional room with bunk beds. This is a ski-in/ski-out property with gorgeous views of the surrounding mountains. For modern mountain style, consider this four-bedroom luxury apartment in Val d'Isère. There are three main bedrooms, plus a fourth room with bunk beds.
HOMEHUNTS property agents are able to select beautiful, luxury Val d'Isère property based on your specific search criteria. Whether you want to live in the bustling centre or in a more tranquil setting, there is a property in Val d'Isère to fit your needs. Search the HomeHunts site and browse our selection of luxury homes. You can also speak directly to one of our property consultants by calling +33 (0)970 44 66 43.