It is no secret that Dordogne has long been popular with overseas buyers, especially the British, but where are the most sought after locations and property hotspots in Dordogne?
Earlier this year in INSIDE FRANCE, Home Hunts revealed that the Périgord Noir is proving to be the most popular area for sales and enquiries in Dordogne. This reasons are twofold, explained Home Hunts' consultant Esther Deneau: scenery and ambiance.
With historic roots back to Roman times, breath-taking countryside and passion for the black truffle, the Périgord Noir offers an authentic reality to those who dream of life in the French countryside.
Four prime properties in the Périgord Noir
Here are four spectacular residences located in property hotspots in Dordogne's Périgord Noir.
Beautiful Belvès
A medieval hilltop town, Belvès is nestled above the Nauze Valley in the Périgord Noir and designated one of "Les Plus Beaux Villages de France". As one of the property hotspots in Dordogne, it is popular with overseas buyers and tourists, so it is an excellent location for those wishing to invest in rental properties.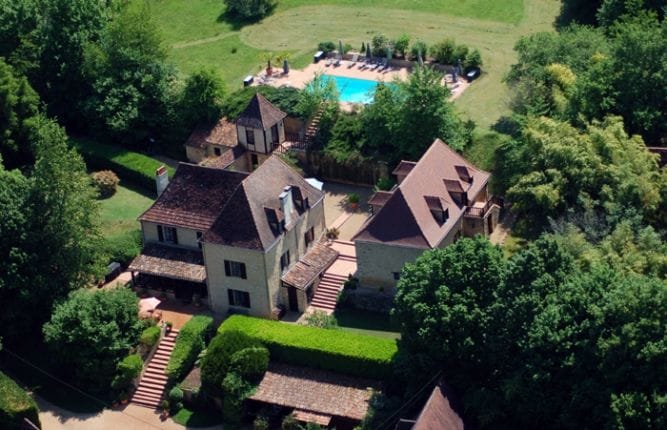 This beautiful 13-bedroom property (HH-5899478) consists of a main house, a B&B guest house, a gite and a pigeonnier. Positioned in the heart of the Périgord Noir, it is currently being run as a flourishing B&B and gite business – often to guests staying for around three nights. The property has been renovated and furnished to a high standard and also features a swimming pool, large terrace, flower garden and small wood. At €1,100,000, this stunning property will not be on the market for long.
Dream home in Sarlat-la-Canéda
Known as being one of the towns that is most representative of 14th century France, Sarlat-la-Canéda has been carefully restored and has the highest number of historic monuments listed in the world. With around two million visitors each year it is a Dordogne property hotspot that never ceases to attract the crowds.
A stunning traditional Périgord property (HH-8384685), just five minutes from the centre of Sarlat, this five-bedroom house ticks all the boxes for a dream home in Dordogne. A bright and airy residence with spacious rooms and an immaculately-kept garden and heated swimming pool, this property must been seen to be believed. It is priced at €970,000.
Live the high life in Domme
Domme is located around 10km from Sarlat and from its high-cliff position offers incredible views of the Dordogne Valley, as well as the neighbouring La Roque-Gagneac and Beynac. A member of "Les Plus Beaux Villages de France", Domme's property market is both sought after and stable.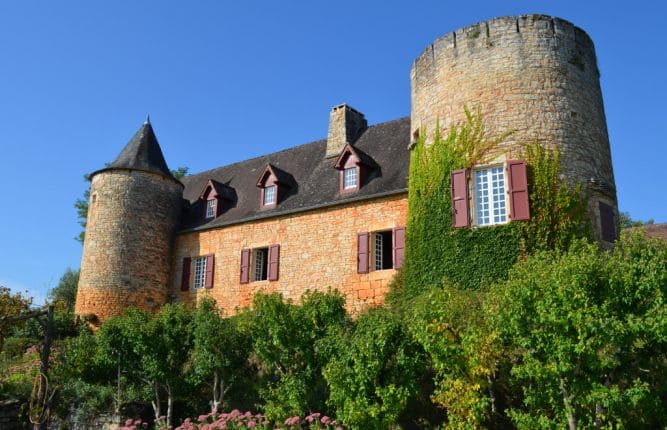 This exclusive château (HH-8704610) lies on six hectares of grounds and offers glorious views of the local landscapes, as well as additional outbuildings that include two stone houses and a barn. It has five bedrooms overall, as well as landscaped gardens and a swimming pool that allows you to truly soak up the tranquillity of the surrounding countryside. Priced at €967,200, this is an incredible opportunity to purchase a family home that could also work well as a B&B venture.
Investment opportunity in Beynac
Built into the cliffs of the Dordogne River, Beynac-et-Cazenac is also listed as one of "Les Plus Beaux Villages de France". One of the most recognisable property hotspots in Dordogne because of its impressive 12th century castle, the Château de Beynac, this area is always in demand.
A magnificent manor house (HH-8632916) not far from Beynac, this property is in need of updating – and therefore a good investment opportunity – and comes with a charming two-bedroom stone property. Built on four acres of land, it also includes a swimming pool and immaculate gardens. On the market for €842,000, interested buyers are advised to book viewings as soon as possible.
To view more property hotspots in Dordogne, visit www.home-hunts.com, but to speak with a Home Hunts' consultant directly, call +33 (0)970 44 66 43.