Ski Chalets for Sale in the French Alps
Ski access is just one of the perks that comes with owning a home or luxury apartment in the French Alps. With these high-end, luxury homes, you could stay inside throughout the entire season and still feel like you're on a retreat. Indoor swimming pools, large lounge and entertainment areas, and spectacular views create an at-home haven, one that's perfect for celebrating Christmas. These four luxury properties have elevated the traditional mountain home to something chic and sophisticated while remaining welcoming and cozy.
Five bedroom chalet in Megève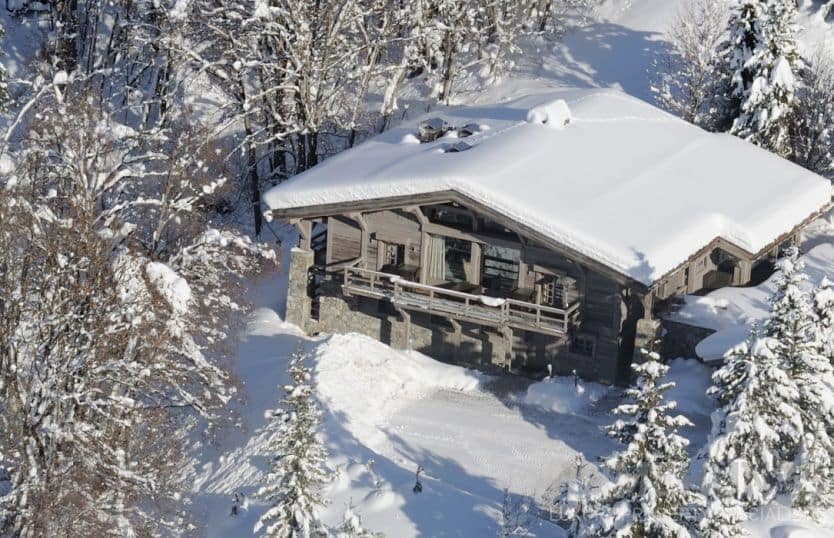 This spacious, five bedroom chalet in Megève has views of the surrounding forest that you can truly appreciate from the multiple balconies and terraces. The indoor swimming pool can be privately accessed via the master suite, and when you're ready to venture outside you'll be close to the ski tracks. Entertain guests around the fireplace in the reception area – there's plenty of parking for them thanks to the multi-car garage, and they'll also appreciate the ensuite bedrooms that make their stay more comfortable.
Stunning 1950s chalet in Chamonix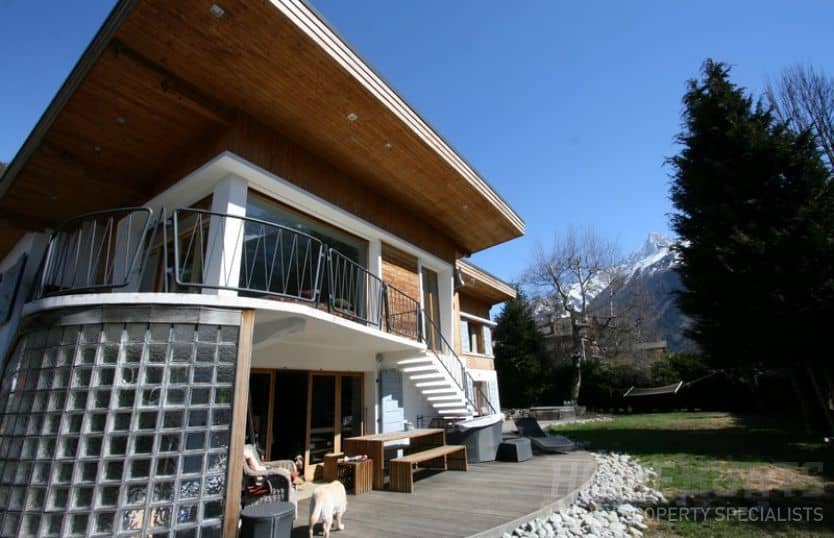 With five bedrooms and views of the Mont Blanc mountain range, this 1950s chalet in Chamonix is the ideal family home. Spacious both inside and out, and great for either entertaining or relaxing, the chalet has designer shower rooms, a hammam and jacuzzi, and an open fireplace. Outside, there's a garden, balcony and terraces. Bundle up and head out to the nearby cafes, town center, Brévent-Flégère ski area or Lac des Gaillands adventure park. Additional features of this home include a cellar, utility room and four parking spaces.
Amazing 5 bedroom chalet in Demi-Quartier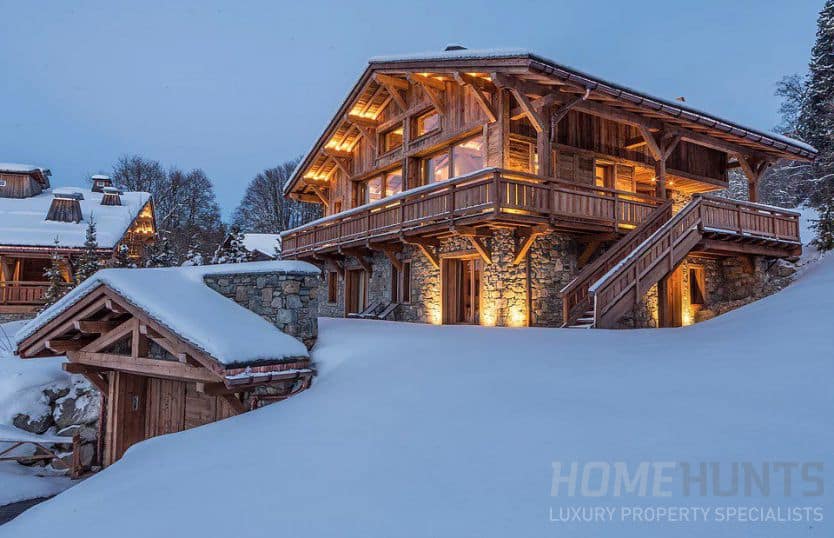 Set in the Demi-Quartier commune is this authentic chalet with modern furnishings and amenities, not to mention five bedrooms, mountain views, a garden and a balcony. The basement level has the usual boiler room, laundry room and garage, but also a spa, fitness room, ski room, ski-in/ski-out access, and a two-person apartment for caretakers or guests.
The garden level ground floor has several bedrooms and bathrooms, while the first floor houses the master suite with gas fireplace and an office that overlooks the living room. The reception area has a large living room with fireplace, and from there you'll see the petite library and lounge area that's been fit out with large, comfy sofas. The dining room can fit up to 14 people for dinner, and the kitchen is fully equipped.
Luxury apartment in Val d'Isère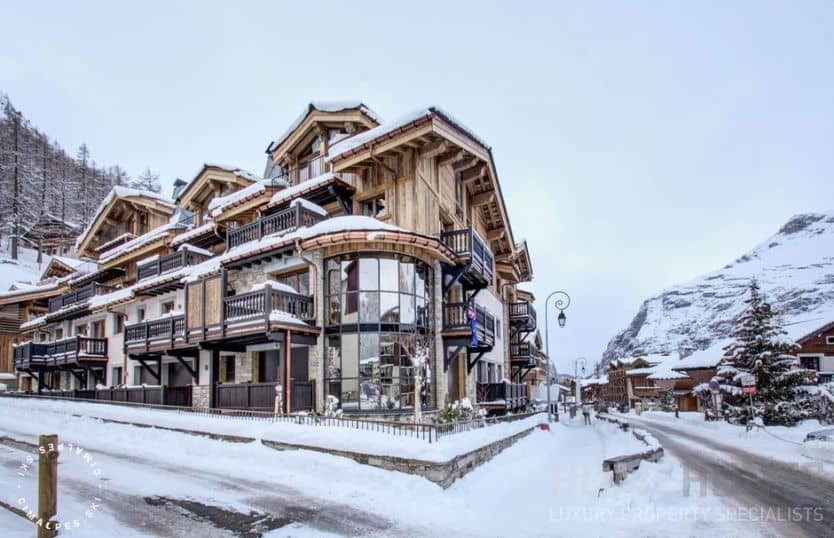 With views of the mountains as well as the village, this luxury apartment in Val d'Isère is just five minutes from the lifts as well as town. The master bedroom has beams in the ceiling, large windows, a bathroom and a stone steam room. There are also two double bedrooms with high ceilings and a junior room with bunk beds, and each of the additional bedrooms has either an ensuite bathroom or shower room.
Home Hunts are here to help you to find your dream home. If you would like to speak to one of the team to discuss your needs or just to have a chat about the market, you can call us on +33 970 44 66 43 or send us a mail to info@home-hunts.com. If you just want to browse through thousands of beautiful French homes, visit our website at www.home-hunts.com or follow us on Facebook or Instagram.