Things to do in Provence this winter
When you think of Provence, you may think it's strictly a summertime place to visit, with all its warm sunshine and crisp wine to drink, but you'd be wrong. The region is just as charming during the winter.
Not only are there fewer tourists this time of year, but the weather remains mild. When it cools down in the evening you can cozy up next to a crackling fire, and if you're lucky enough to see snowfall, it'll paint the area with an enchanting white dusting.
Here are nine things to do in Provence during the winter.
1. Picnic by the sea
Take a drive to the beach and appreciate the views along the way – they're usually hidden because of lush trees, but during the winter there's less foliage and more visibility. It'll probably be too cold to swim in the glistening Mediterranean, but the beaches are still as pretty as ever and you may even be the only one there to enjoy it. Pack a picnic and don't forget a bottle of wine!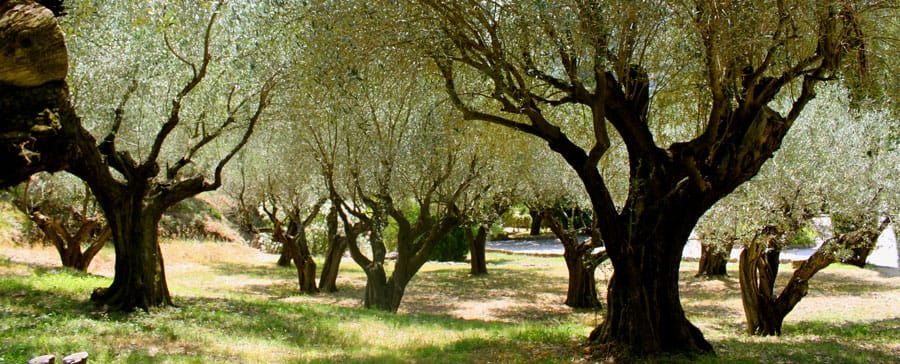 2. Take advantage of olive season
Winter is olive picking season in the Alpes-de-Haute-Provence, and you should pay a visit to the Moulin a Huile de Gouvan in Forcalquier for a tour or the Ecomusee l'Olivier ­– the olive tree eco-museum – in Volx. If you get the chance to taste some of the first olive oil of the season, see if you can pick out notes of artichoke, cut grass or pepper.
3. Shop for seasonal specialties
Just like in the summertime, Provence has winter markets, only with different, seasonal specialties. For example, if you want to make a stew, you can stock up on root veggies and squash. Winter is also the season for black truffles, which any foodie will love to take advantage of. On a rainy or chilly day, go to Avignon, where they have a covered market. Also remember that the city's shopping centres will have great discounts, especially at the start of the new year.

4. Explore Les Calanques (and other outdoor excursions)
Les Calanques, located between Marseille and Cassis, are a 20-mile stretch of coastline with interesting, picturesque limestone bays and cliffs. The area, which is now considered a national park, is perfect for cycling and walking (and kayaking or swimming during the summer). This is something you're actually better off doing during the winter rather than the summer, because when the weather heats up there's too great a risk for a fire, which requires the area to be closed.
If you love outdoor adventure, you may also want to climb to the fortified village of Les Baux-de-Provence or head up Sainte-Victoire Mountain to walk along the ridge.
5. Birdwatch at Camargue
While you may see herds of horses at this wildlife haven and wetlands area, people come here for birdwatching this time of year. Camargue is along the migratory route from Northern Europe to Africa and a lot of birds end up staying here over winter. It's also the only breeding ground for pink flamingos in France.
6. Attend the Cheval Passion
Equestrians and horse lovers should plan to attend the 34th Cheval Passion in mid-January. The event takes place in Avignon and includes 90 hours of entertainment and shows, 250 exhibitors, and 1,200 horses.
7. Taste fine chocolate at Puyricard
Puyricard is both the name of an luxurious chocolate factory and an area of France. Located on the border of Aix-en-Provence, the chocolatier has courses, tours and, of course, tastings. You can learn about the famous chocolate brand's history and then indulge in their high-end candies.
8. Experience life à la Vincent van Gogh
Vincent van Gogh arrived in Arles on a snowy day in February of 1888, then stayed in town for a little over a year, inspired by the colors and light of the area. You can get a sense of what the artist experienced simply by roaming around the city, but true art lovers should visit the Van Gogh foundation and landmarks seen in his works, like the Langlois Bridge and the yellow house.
9. Celebrate at Christmas markets and winter festivals
Through December, it won't be hard to find a Christmas market in your area of Provence – practically every village has one. There are specific festivals to attend as well, including the Lemon Festival in Menton, the Carnival in Nice and the Mimosa Festival in Mandelieu. Monaco has a few wintertime events, too, like the classic car rally and the Monte-Carlo International Circus Festival.
Home Hunts are here to help you to find your dream home. If you would like to speak to one of the team to discuss your needs or just to have a chat about the market, you can call us on +33 970 44 66 43 or send us a mail to info@home-hunts.com. If you just want to browse through thousands of beautiful French homes, visit our website at www.home-hunts.com or follow us on Facebook or Instagram.