Considered the best French destination for visitors by Lonely Planet and one of the most desirable locations to own property in France, what is it about the Dordogne which makes it so popular with buyers?
The Dordogne is a French department famously popular with expats and tourists. For buyers looking for property in France – whether a second home, permanent residence or income opportunity – the Dordogne's unique blend of community, culture and commercial prospects provide a unique set up in the South West of France.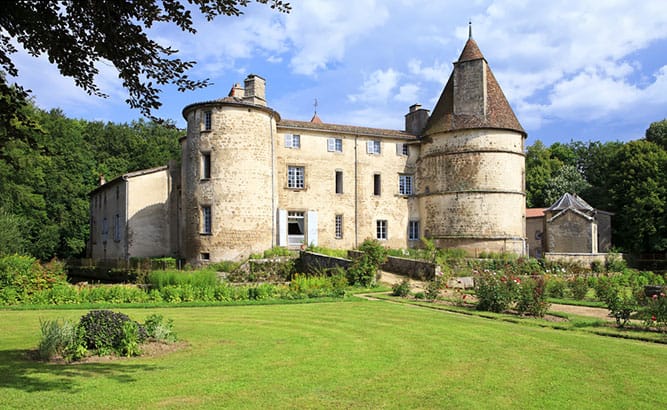 Here are six reasons why buying property in the Dordogne could be the best option if you are looking to buy property in France.
1. International English-speaking community
The Dordogne is famous for its ever-growing English-speaking community. Expats have been flocking to the Dordogne for years, from families to working couples and retirees. In this corner of the region at least, the pressure to speak French fluently in order to live is considerably reduced, making it a highly attractive option for native English speakers.
Research by INSEE (L'Institut national de la statistique et des études économiques) has shown that British people make up almost 10% of the population. There is also a high number of Dutch, German and American home owners who have created a unique English-speaking community in the heart of South West France.
2. Tourist hotspot
France's Dordogne region recently earned itself number four spot on Lonely Planet's annual best destinations to visit in Europe. This accolade also meant it became the title's most highly rated tourist location in France.
According to the CDT (Comité Départemental du Tourisme) the Dordogne welcomed around three million visitors in 2015. While British and American tourists remain the most common visitors to the area's hotels, Chinese tourism has increased by more than 500% over the last five years.
It is estimated that around 45% of the area's properties are second homes, which demonstrates how strong the tourism industry is in the Dordogne.
3. Income opportunities
A strong tourist industry means that those needing an income can offer gite or B&B accommodation, or even run a local vineyard.
There are also plenty of self-employment possibilities in this area as a result of the tourist industry and those working in construction, interior design and property management, for example, often find the area offers plenty of opportunities.
Taking auto-entrepreneur status in France allows an individual to become self-employed and is fast and uncomplicated to set up. However, other "régimes" do exist for those wishing to set up larger independent businesses.
4. Development opportunities
The idea of living in a pretty traditional farmhouse surrounded by rolling countryside is part of the Dordogne's attraction, especially with Brits and Americans looking to buy property in France. The renovation of such rural properties can provide significant profits and offer a good return on investment.
Whether the final result will serve as a holiday home or primary residence, the area provides year-round rental opportunities that are boosted during the summer months.
5. Culinary culture
The Dordogne's culinary culture is one of the reasons the Lonely Planet picked it as one of the best destinations to visit in Europe and it is one of the department's main attractions.
A region famous for its cuisine, and particularly its foie gras, black truffles and duck breast, local dining options can be among the best in the country.
6. Fine wine
The Dordogne is home to well-known vineyards, such as those in Bergerac or Monbazillac, but it is also not far from Bordeaux's world-class "terroir" in the Gironde.
Local wine can be among the best in the world, making it a region that continues to be popular with wine lovers from every corner of the globe.
The pairing of excellent wine and delicious food are part of laid-back daily life in the Dordogne – another reason why so many holidaymakers make the decision to become homeowners here.
To buy property in the Dordogne visit www.home-hunts.com, but to speak to a consultant directly about how to find your dream home, call +33 (0)970 44 66 43.